Several cities and towns in the north and north-west of India have reported maximum temperatures below 20 degrees Celsius as a result of extreme cold.
During the next two days, the India Meteorological Department (IMD) predicts cold wave conditions in sections of Punjab, Haryana, Chandigarh, Delhi, north Rajasthan, Himachal Pradesh, and Uttarakhand. IMD reported on Monday that the Saurashtra and Kutch regions will likely see cold wave conditions within the next 24 hours.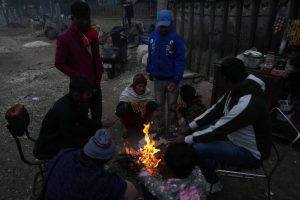 A cold wave occurs when temperatures fall to or below 4 degrees Celsius, or 4.5 degrees below the usual level.
Sunday morning's (lowest) temperature in Delhi was measured at 5.3 degrees Celsius, making Christmas the season's coldest day to date. On Monday, the IMD forecasts dense fog and cold wave conditions for the nation's capital, where temperatures are likely to plummet to 4 degrees Celsius.
Uttarakhand | Fog engulfs Haridwar as the minimum temperature remains below 10 degrees Celcius pic.twitter.com/MNRTTpgSeO

— ANI UP/Uttarakhand (@ANINewsUP) December 26, 2022
The Delhi government has ordered schools to close on January 1 for the winter break.
Following the arrival of a new western disturbance (WD) on December 26, Himachal Pradesh's Kullu, Chamba, Lahaul-Spiti, and Kinnaur districts are predicted to receive snowfall (Monday).
The Western Disturbance is an extratropical weather phenomenon that starts in the Mediterranean Sea and sends precipitation to the northwest of the Indian subcontinent. It is anticipated to approach the western Himalayas on December 29 night, delivering isolated to scattered precipitation/snowfall.
Fog and cold wave conditions in Uttar Pradesh's Ghaziabad today

IMD predicts fog conditions to prevail this whole week pic.twitter.com/cvohGo4rrU

— ANI UP/Uttarakhand (@ANINewsUP) December 26, 2022
During the following two days, isolated pockets of cold wave conditions are predicted to develop across Saurashtra and Kutch in Gujarat, according to the IMD advisory.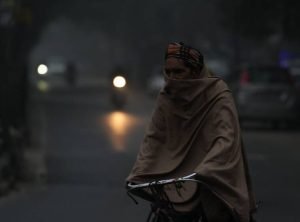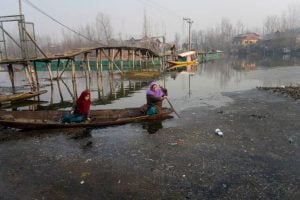 MeT authorities reported on Sunday that many parts of Kashmir saw the season's coldest night as the mercury dropped several degrees below the freezing point. The severe cold has also caused the interior of Dal Lake in Srinagar to freeze over.
Kashmir is currently experiencing "Chilla-i-Kalan" — the 40-day hardest winter period, during which a cold wave grabs the region and the temperature drops significantly, resulting in the freezing of water bodies and water supply lines in numerous parts of the valley. The cold wave lasts from December 21 until January 30.
As a result of the cold wave, all Bihar government schools up to the eighth grade would be closed from December 26 to December 31.
— with PTI inputs