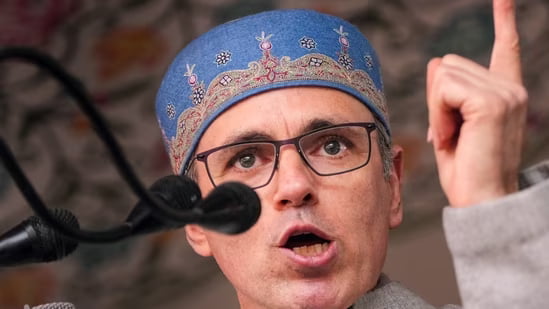 Saturday, National Conference (NC) vice president Omar Abdullah stated, in reaction to comments made by a member of Tamil Nadu's ruling party against the state's governor R N Ravi, "This is not a threat we expect from our colleagues in the DMK."
Shivaji Krishnamoorthy's words against Ravi on Friday generated a storm.
"Do I have the right to assault the Governor if he refuses to mention Ambedkar's name in his Assembly address? "If you (governor) don't read the Tamil Nadu government's statement, then go to Kashmir, where we'll send terrorists to gun you down," Krishnamoorthy warned.
In response to Krishnamoorthy's remarks, Abdullah stated on Twitter, "Can travel to Kashmir is not a threat we anticipate from our DMK allies." In the meantime, the Tamil Nadu Raj Bhavan and the BJP have filed separate complaints with the police seeking action against Krishnamoorthy.