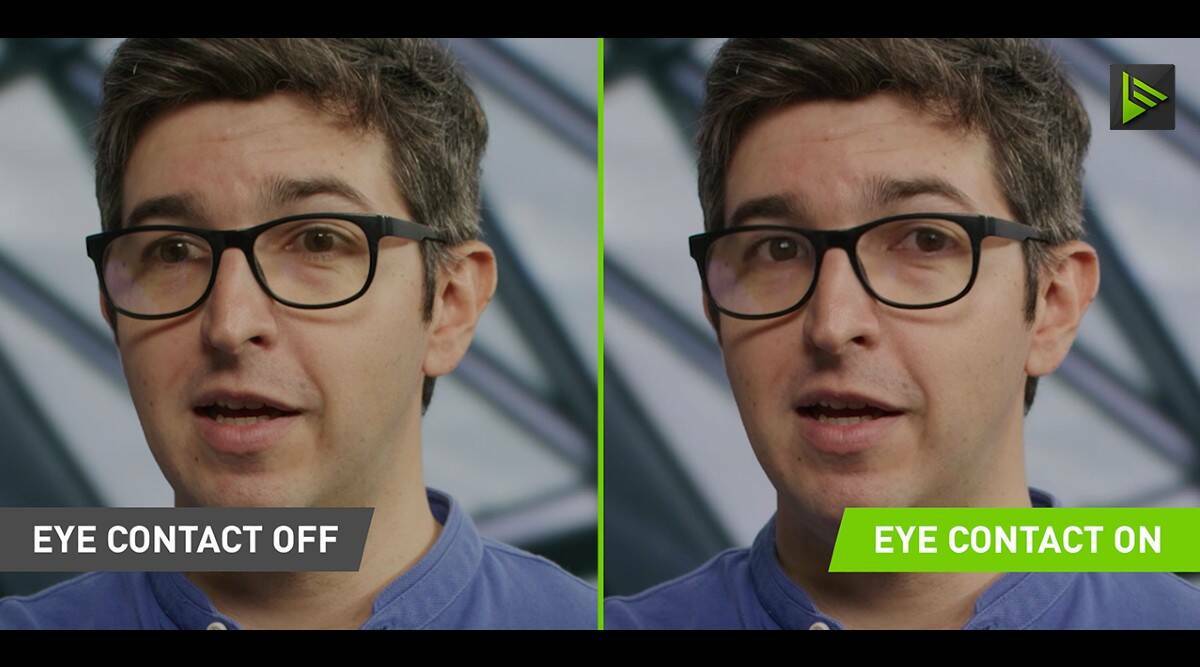 Currently, gaming and live streaming are interdependent. While maintaining eye contact with the audience is essential, it is equally essential to keep an eye on the chatbot. Now that NVIDIA has developed an AI-based solution, streamers will be able to maintain eye contact while reading the chatbox.
As part of beta testing, the most recent NVIDIA Broadcast update, version 1.4, has incorporated a new eye contact function that makes streamers and presenters appear permanently focused on the audience. NVIDIA has acknowledged that the functionality is still in beta, as it must be optimized for millions of eye colors, and the company is currently gathering user feedback to make it market-ready.
You may now install and test the eye contact functionality via NVIDIA Broadcast, which can be downloaded from the NVIDIA website if you have an RTX 2060 or later GPU.
NVIDIA Broadcast is a must-have tool if you possess a PC or laptop with an NVIDIA GPU and want to broadcast video. It offers a variety of streaming-specific functions, such as noise removal and room echo removal. Even when it comes to camera-centric capabilities, NVIDIA Broadcast includes Auto Frame, which is available on newer Macs and iPads, as well as background blur, background replacer, and video noise removal.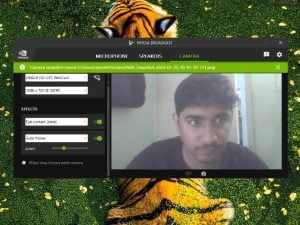 How do you enable eye contact in NVIDIA Broadcast?
Download NVIDIA Broadcast (version 1.4 or later) to your desktop or laptop computer. To access this function, navigate to Camera > Effect > and pick Eye Contact (Beta). We tested this feature on a gaming laptop with an RTX 3060 Ti laptop GPU, and it functioned flawlessly despite being in beta.