India
Official from the Pentagon says India and the United States could collaborate on new technology.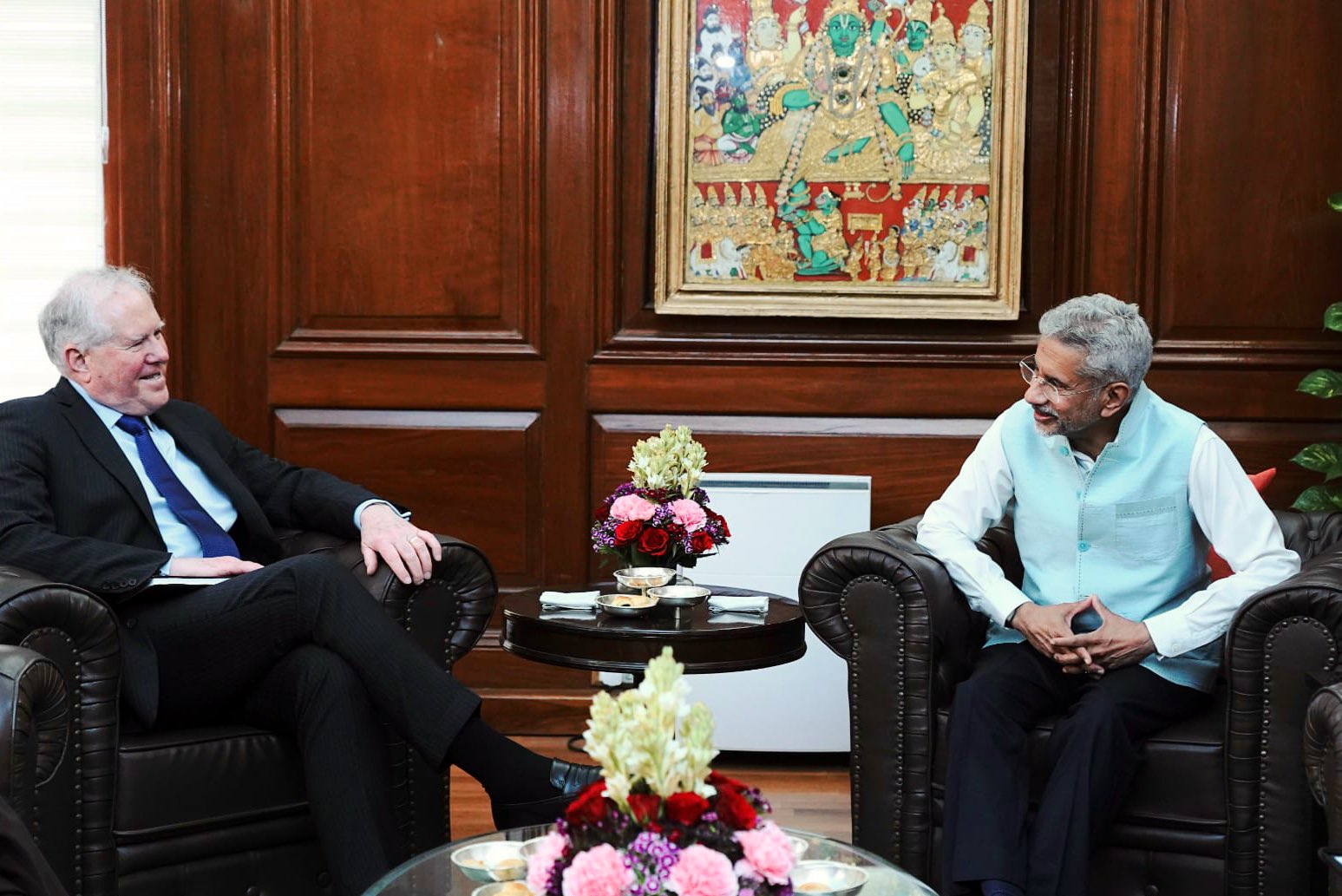 A top Pentagon official stated Tuesday that India and the United States may collaborate on various developing technologies, including intelligence surveillance reconnaissance (ISR), jet engines, artificial intelligence, and space.
Frank Kendall, US Secretary of Air Force, told journalists at a briefing here that the US and India are finalising an air information-sharing agreement as part of the two countries growing defence cooperation, adding that they are working towards signing certain clauses of the Basic Exchange and Cooperation Agreement (BECA) signed in 2020.
BECA was one of three foundation agreements agreed upon between India and the United States, the others being the Logistics Exchange Memorandum of Agreement (LEMOA) in 2016 and the Communications Compatibility and Security Agreement (COMCASA) in 2018.
He did not, however, provide any other information about the agreement's terms. He also declined to comment on a news article claiming that the US provided intelligence to India, assisting in the containment of Chinese incursions at the frontiers.
Earlier in the day, Kendall met with Foreign Affairs Minister S Jaishankar and discussed with National Security Advisor Ajit Doval's staff and the Ministry of Defence, all of which he described as "quite encouraging."
But, he also stated that India's Make in India programme, which advocates for the production of most defence equipment and platforms in India, should be implemented in stages.
He described the requirement for a specific amount of military equipment to be manufactured in India as "problematic," saying it can be impossible to satisfy in practise. "One of the techniques I discussed today is phasing in that transition. Thus, you may begin with a lower fraction than anticipated, but have a clear path to get there over time as you collaborate," he explained.
The person went on to say that the US and India are discussing a prospective jet engine technology transfer, which would be a step in the right direction.
"We have not reached any agreements. Nonetheless, the offer made by General Electric, which is still subject to certain procedures, is a significant step in the right direction. "We're not where we would have been a few years ago," he explained.
"General Electric's offer on the table for engine technology, I think, is in some ways a breakthrough. And I'm hoping that we can work together to find a solution," he continued.
When asked about the status of the 30 MQ-9B predator armed drones that India was hoping to purchase from the US for more than $3 billion, he said that the US has some systems that it believes would potentially be very beneficial in meeting India's requirements for medium and high altitude unmanned aerial vehicles, and that both countries are discussing this.
Kendall stated that India has its own requirements and should decide what type of capabilities it needs for its fighter force while pitching its F/A 18 Super Hornets for the Navy's aircraft carrier-borne fighter jets programme and the F-21 fighter jet for the Indian Air Force's 114 Multi-Role Fighter Aircraft (MRFA).
"If American capabilities are capable of meeting those objectives… I believe we are ready to discuss them. "We are eager to collaborate with India on this prospect," he said.
Kendall emphasised that the US has been more willing to exchanging technology with India than in the past.
"So, I think there's more opportunity there from the US as well," he added, adding, "we're also pushing forward to try to ease some of our limits."
Kendall stated that the US and India share strong common ideals as democracies and shared security concerns across the spectrum of security interests and that India is a valuable partner and a significant defence partner for the US.
"We share values again and interest in peace and stability in the region, notably in the Indo-Pacific, but worldwide as well," he said, adding: We're establishing trust with India tremendously, which has increased dramatically.
He expressed general concerns about the Indo-Pacific region's peace and stability. He stated that the region should be a stable, peaceful environment where everyone can achieve wealth and work together to build a common infrastructure.
According to the US Air Force website, Kendall is the 26th Secretary of the Air Force and is in charge of organising, training, and equipping the US Air and Space Forces.
He has almost 50 years of experience in engineering, management, defence acquisition, and national security affairs in private enterprise, government, and the military, and was previously Raytheon Company's vice president of Engineering.