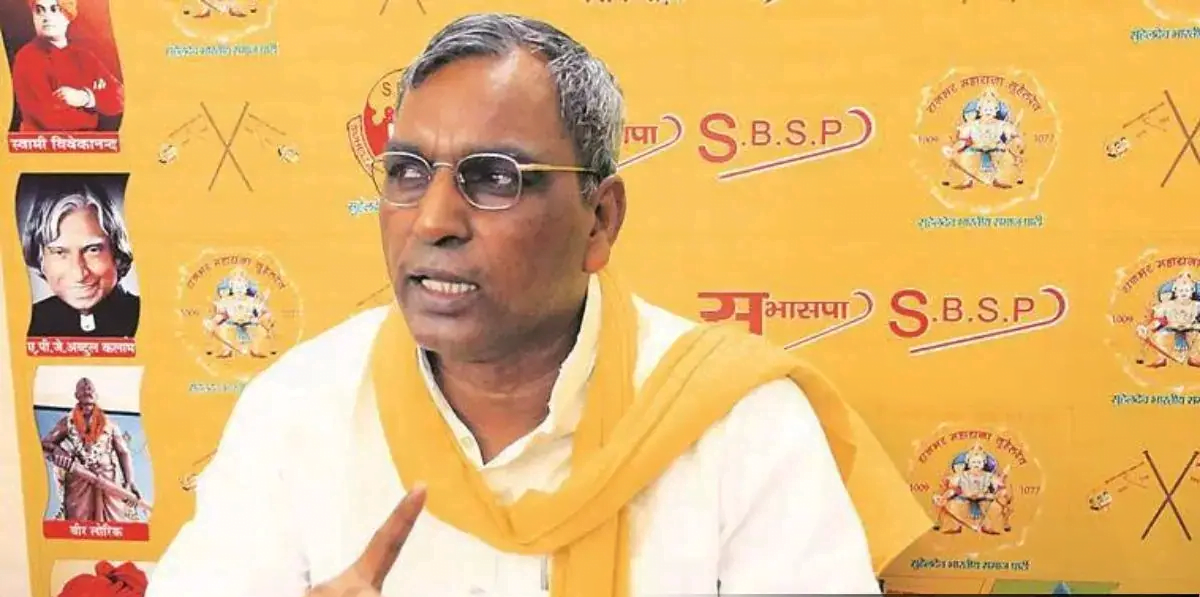 Om Prakash Rajbhar is not "untouchable" for the BJP, according to Bhupendra Singh Chaudhary, the party's Uttar Pradesh president.
The remark by Chaudhary comes in the wake of a recent meeting in Lucknow between Rajbhar, the Suheldev Bharatiya Samaj Party Chief, and Deputy Chief Minister Brajesh Pathak.
"No one is safe from the BJP. Whoever agrees with the BJP's viewpoints is welcome to join the party. The BJP is a vast ocean. "Rajbhar is a longtime buddy," Chaudhary told reporters on Wednesday, in response to the BJP's talks with Omprakash Rajbhar's party.
Rajbhar fought the last assembly elections in Uttar Pradesh in coalition with the Samajwadi Party, however the two parties later split apart. His party's stance toward the BJP has since softened.
The SBSP ran in the 2017 assembly elections in coalition with the BJP.
When the government was constituted, Rajbhar was appointed as a cabinet minister. He, on the other hand, had later severed connections with the coalition.
In the 2024 Lok Sabha elections, Chaudhary predicted that the BJP would win all 80 seats in the state.
He also stated that the state's municipal elections could take place in April or May.
The Allahabad High Court recently ordered the government to hold civic elections in the state without making any reservations for OBCs, but the administration appealed to the Supreme Court, which stayed the High Court judgement.
The Supreme Court ordered that the case be decided by a government-appointed panel within three months.
Elections to the state's urban bodies were scheduled for November-December of last year.