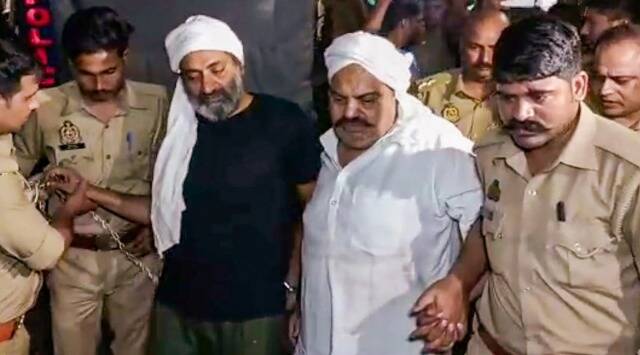 Tuesday, the Supreme Court agreed to hear on April 24 a petition seeking an independent investigation into the April 15 murders of gangster-turned-politician Atiq Ahmed and his sibling Ashraf in Prayagraj.
The petition filed by attorney Vishal Tiwari requested the formation of an independent committee under the direction of a retired Supreme Court justice to investigate the murders.
The murder occurred at approximately 10.30 p.m. and was captured live on camera while the two brothers were answering reporters' queries. Their detention in police custody began on April 13 and was scheduled to conclude on April 16 at 5 p.m. The murderers posed as journalists to infiltrate the gathering and shoot the victims.
The shooters and one of their accomplices promptly surrendered to the police after firing multiple rounds from semi-automatic pistols at the brothers. The police stated that the suspect arrived on a motorcycle and that they later recovered a microphone with NCR News inscribed on it and a camera from the suspect's possession.
The petition also demanded investigating other encounters in Uttar Pradesh since 2017.
Related Posts