India
On Diwali, President Murmu, PM Modi and others wish people happiness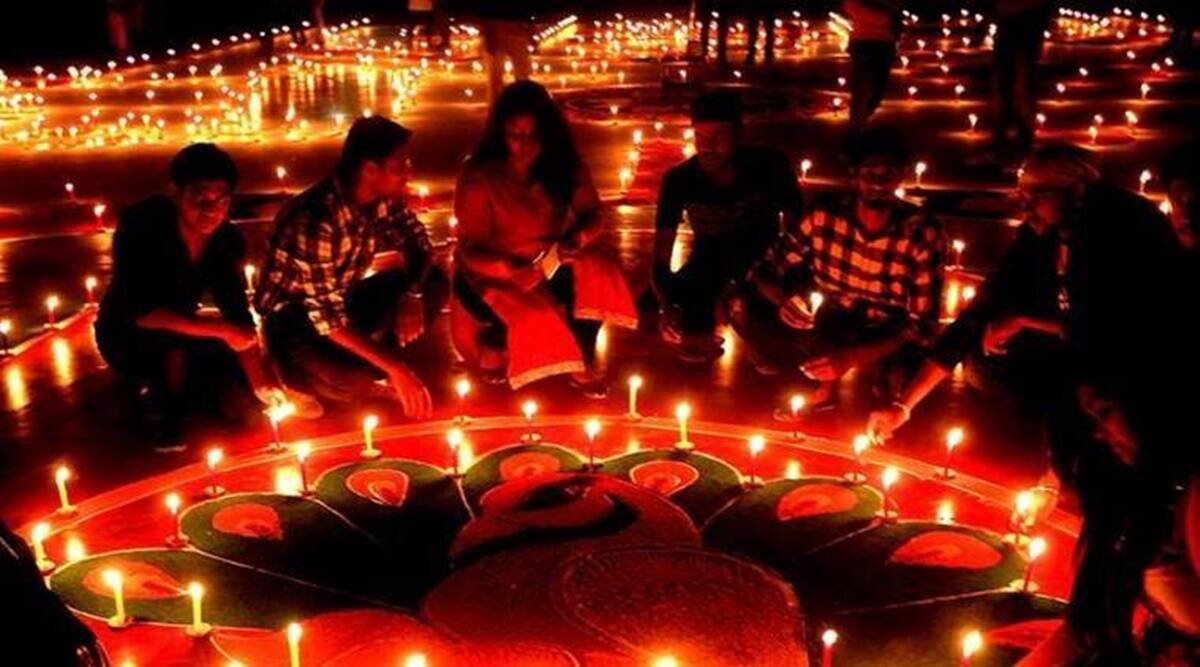 On Diwali, President Droupadi Murmu and Prime Minister Narendra Modi wished people joy and happiness.
According to President Murmu, "Happy Diwali to all countrymen!" In this holy festival of light and joy, let us light the lamp of knowledge and energy in order to bring happiness to the lives of those in need. I pray that all our country's citizens will be blessed with happiness and prosperity on this auspicious day."
In his tweet, Prime Minister Modi wished everyone a happy Diwali. There is a sense of brightness and radiance associated with Diwali. Our hearts are filled with joy and well-being as we celebrate this auspicious festival.
In Kargil, the Prime Minister will celebrate the festival with Indian soldiers.
Prime Minister Shri @narendramodi has landed in Kargil, where he will celebrate Diwali with our brave soldiers. pic.twitter.com/RQxanDEgDK

— PMO India (@PMOIndia) October 24, 2022
On Twitter, the Union Minister for Home Affairs, Amit Shah, also extended his greetings for Diwali. In his remarks, he wished all of his countrymen a happy Diwali. "May this festival of lights bring everyone happiness, health, and prosperity?"
Dr Tamilisai Soundararajan, Governor of Telangana and Lieutenant Governor of Puducherry In Tamil, she conveyed her Diwali greetings. As she tweeted: Wishing everyone a very happy Diwali. It is my wish that the light spreads throughout everyone's life.
அனைவருக்கும் உளம் கனிந்த மகிழ்ச்சியான தீபாவளி நல்வாழ்த்துகள்…. அனைவர் வாழ்விலும் ஒளிபரவி மகிழ்ச்சி பரவட்டும்..#HappyDiwali2022 ….. pic.twitter.com/biAtocbUAu

— Dr Tamilisai Soundararajan (@DrTamilisaiGuv) October 23, 2022
The leaders who extended their Deepavali greetings to the people on Sunday were Governor R N Ravi, AIADMK interim chief K Palaniswami, and several others.
On Monday, the festival will be celebrated.
"The Festival of Lights commemorates the triumph of good over evil. We are inspired to illuminate our hearts with wisdom, compassion, and optimism during the festival. In a statement released by the Raj Bhavan, Ravi said, "Let us celebrate the festival together as a family and share the joy with our loved ones.".
While wishing the people a happy, healthy, safe, and "green" Deepavali, he said, "May the Goddess Laxmi Devi bless us with peace, good health and prosperity." According to AIADMK leader Palaniswami, Deepavali represents the victory of 'dharma' over those who possess demon characteristics, are selfish and arrogant.
During the festival, justice and peace were established, according to him.
AMMK leader TTV Dhinakaran, the expelled party leader O Panneerselvam, and PMK President G K Mani were among those who attended the event.
On Monday, Punjab Chief Minister Bhagwant Mann and his Haryana counterpart Manohar Lal Khattar wished the people of Punjab a happy and prosperous Diwali.
I wish you a happy Diwali and a prosperous Bandi Chhor Divas. In a video message, Mann prayed to God that each diya would bring success and health to his family. Diwali coincides with Bandi Chhor Divas, which commemorates the release from a Mughal prison of Guru Hargobind and 52 kings in 1620.
Additionally, Mann encouraged people to celebrate Diwali in a green manner.
There is a problem with pollution that has become a challenge. Thus, according to the Punjab chief minister, efforts should be made to celebrate Diwali in a green manner.
In wishing people a safe Diwali, Mann pointed out that thousands of people lose their eyesight due to firecrackers on this day, most of whom are children. My wishes for a safe and happy Diwali go along with my wishes for a happy Diwali."
On Diwali, Khattar wished the people of Haryana happiness and prosperity. He tweeted, "May Goddess Lakshmi bless everyone and bless every house." The Punjab government has allowed two hours from 8 pm to 10 pm for the bursting of firecrackers, whereas the Haryana government allows only green crackers.
(With inputs from PTI)
Related Posts