India
On March 21, there was heavy rain in Uttarakhand and the Northeastern states, as well as unseasonal rain in Mumbai.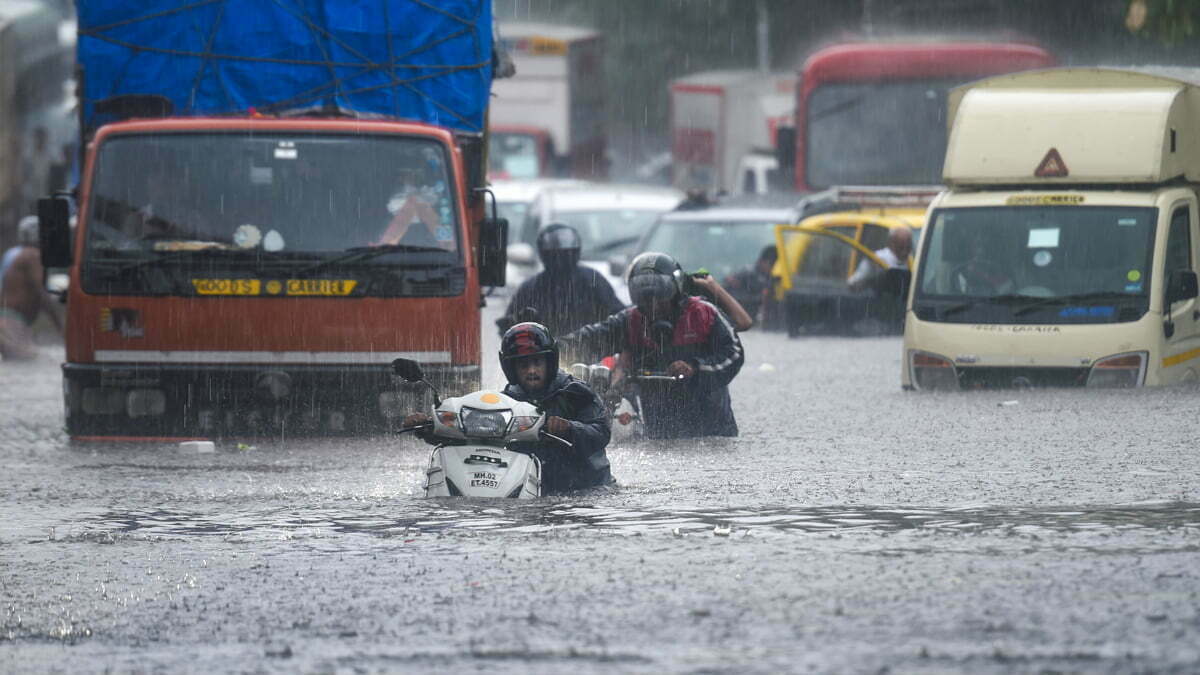 The Indian Meteorological Department (IMD) has expected heavy rain in isolated areas of Arunachal Pradesh, Assam and Meghalaya, Nagaland, Manipur, Mizoram, and Tripura, Uttarakhand on Tuesday and Wednesday.
On the other hand, Northwest India is expected to witness a drop in rainfall activity over the following two days, with a new period of rain beginning on Thursday.
Meanwhile, on Tuesday, unseasonal rain fell across much of Mumbai and Navi Mumbai. The city is expected to see mild to moderate rain, with gusty winds reaching 30-40 kmph and lightning in isolated areas of Mumbai, Thane, and Raigad.
In the 24-hour period ending at 8:30 a.m. on Tuesday, Delhi received 10 mm of rain. According to the IMD, this is the highest in March in three years.
Thunderstorms with lightning and gusty winds (30-40 kmph) are also forecast for Gangetic West Bengal, Jharkhand, Bihar, and East Uttar Pradesh.
Highest temperatures were much below normal (-5.1°C or below) in most regions in Uttar Pradesh, Madhya Pradesh, East Rajasthan, Madhya Maharashtra, Bihar, and Jharkhand, as well as Haryana, Chandigarh, Delhi, West Bengal, and Sikkim. The highest maximum temperature of 37.2°C was recorded yesterday in Kerala's Palakkad.
Minimum temperatures were above normal (1.6°C to 3.0°C) in various parts of Punjab and the Andaman and Nicobar Islands and in a few parts of Bihar, Jammu & Kashmir, Ladakh, Gilgit, Baltistan, and Muzaffarabad, and in isolated parts of Uttar Pradesh. Temperatures were much below normal (-5.1°C or below) in a few spots across Vidarbha and scattered locations across Odisha and North Interior Karnataka. Yesterday, Malanjkhand in Madhya Pradesh recorded the lowest minimum temperature of 12.1°C.
Related Posts