Goa(Panaji)
India
States and Capitals
On the Mahadayi water problem, opposition members disrupt the Goa governor's speech in the Assembly; he is subsequently expelled from the House.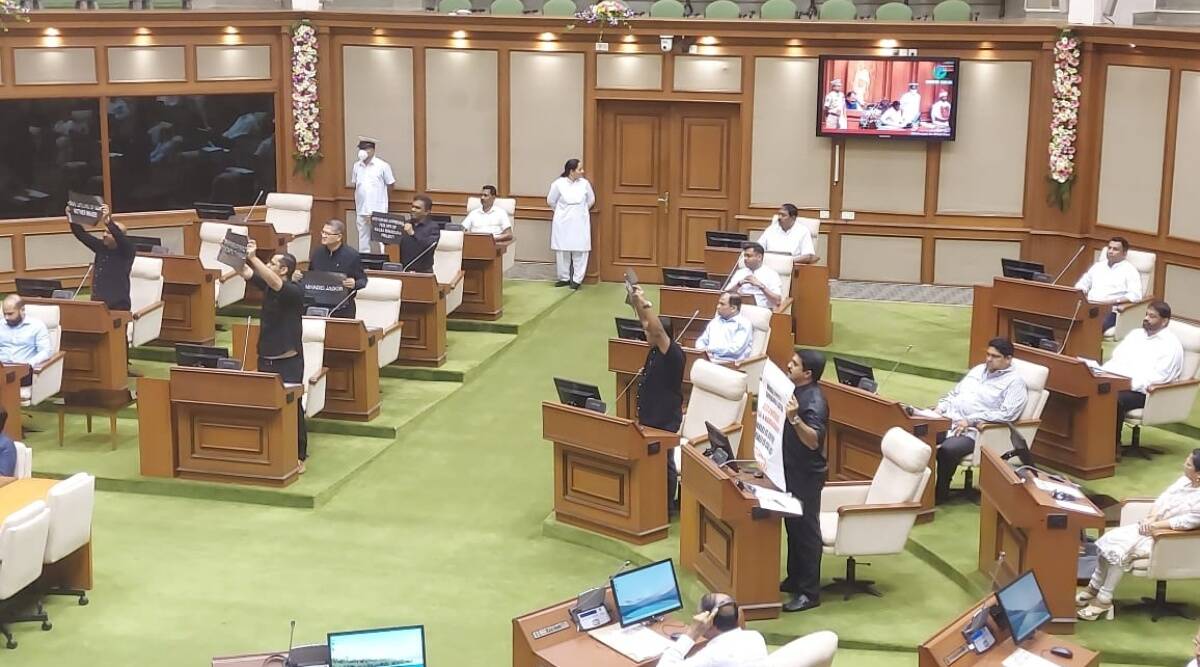 On Monday's opening day of the Goa Assembly's winter session, opposition members attempted to disrupt Governor P S Sreedharan Pillai's address by seeking a statement from him on the Mahadayi river water diversion issue.
Later, the marshals removed the opponents from the House.
Karnataka and Goa are at odds over Karnataka's diversion of water from the Mahadayi river via dams on the river's tributaries Kalasa and Banduri.
The Goa government has opposed to the approval of a detailed project report (DPR) filed by Karnataka for the construction of two dams.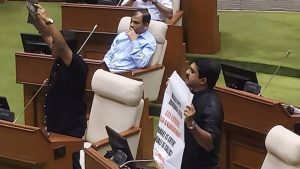 Karnataka has said that it can't take water from the Mahadayi river because it flows through the Mahadayi Wildlife Sanctuary, which is in North Goa.
On Monday, as the governor began his statement in the Goa Assembly, members of the Congress, the Goa Forward Party (GFP), and the Aam Aadmi Party stood.
Congress's Opposition Leader Yuri Alemao urged that the governor comment on the Mahadayi water crisis.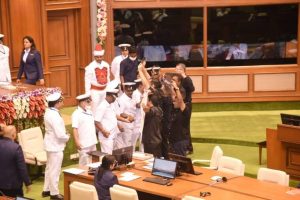 He also requested that Chief Minister Pramod Sawant quit for "failure" to preserve the river.
Speaker Ramesh Tawadkar attempted to persuade the members to permit the governor's address, but the opposition members remained steadfast in their demand and rushed into the Well of the House, resulting in chaos in the Assembly.
Later, the marshals withdrew all opposition members from the chamber, with the exception of Viresh Borkar of the Revolutionary Goans Party.
The governor continued his remarks without opposition members present.
Vijai Sardesai, head of the GFP, told reporters outside the House that they were demanding a statement from the governor on the Mahadayi water issue.
"For Goans, it is a matter of life and death. He stated, "We wanted the governor to make a statement."