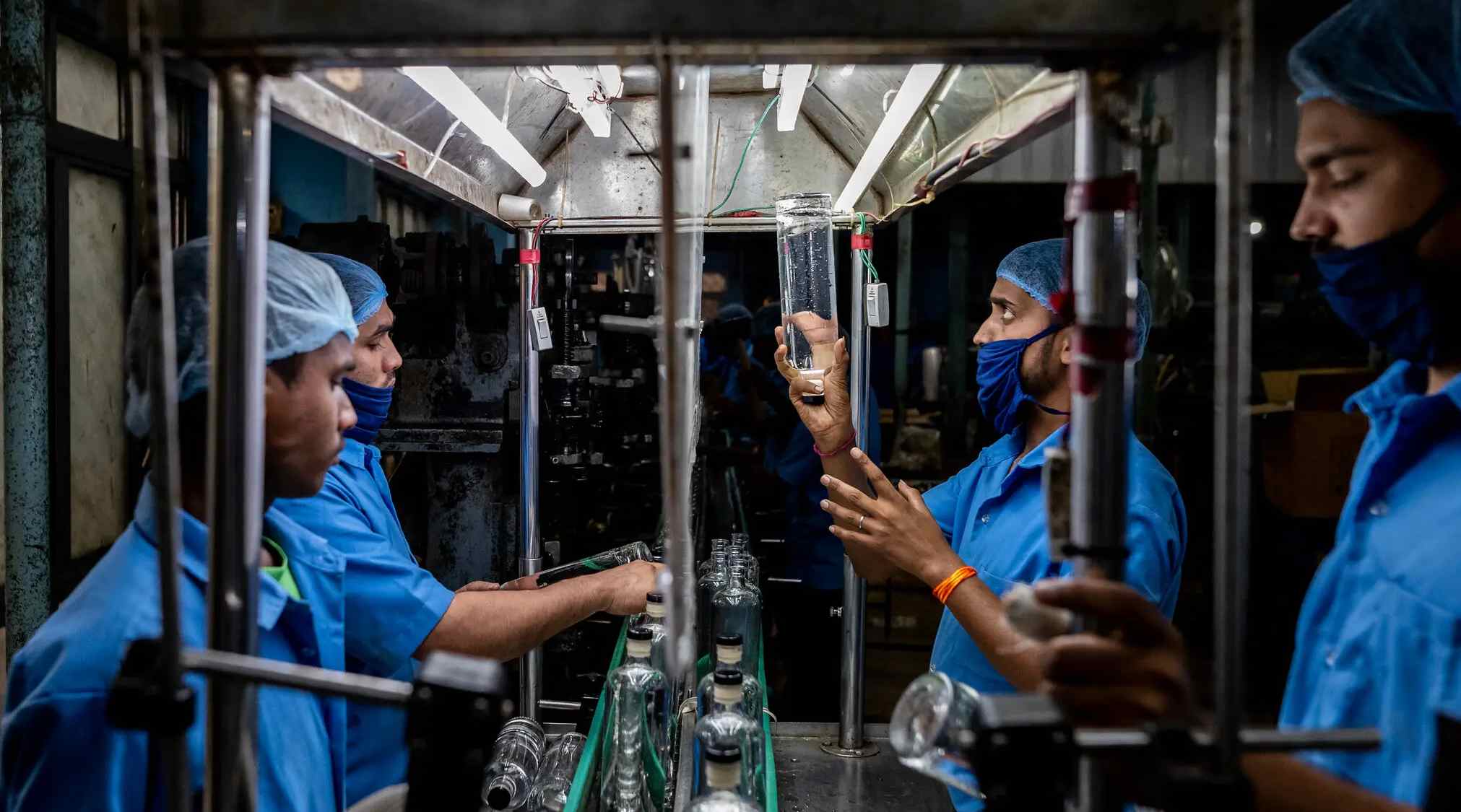 Siddharth Girimon was making gin in a small room that wasn't much bigger than a garage. It was hidden in the hills of the liberal Indian state of Goa, and the room was about the size of a garage. A pile of hand-peeled green cardamom shells from western India were pushed up against a wall on a Ping-Pong table. On a shelf was a glass kit for experimenting with flavours, and on the other side of the distillery, the day's run dripped from a copper still into a steel canister.
Clear and fragrant, it was on its way to becoming another 70 cases of what Girimon and his boss hoped would tell a new kind of story about India, one that was rooted in history but also showed off the creativity of a younger, more modern generation.
"The plan was to use only Indian botanicals," said Girimon, a 25-year-old distiller who looks like a chemistry student with glasses, long hair, and a lot of passion for a small topic. "We wanted to show India what it could do with gin."
There are craft spirits movements all over the world, from Japan to Kenya. But the growth of gin in Goa is more than just a sign that market tastes are changing. The local drinks are challenging India's conservative view of alcohol and the country's often stifling bureaucracy. They are also raising more important questions, such as whether national pride can be found in a bottle. Can new ideas about spirits change how India sees itself and how the rest of the world sees it?
Girimon's company, Nao Spirits, is one of a number of new businesses that have sprung up. The gin on tap was a high-end brand called Hapusa, which is the Sanskrit word for juniper. Since gin was first made in Holland in the 1600s, when it was called "genever," the main ingredient has been these small berries.
Many gin experts say that the best juniper comes from Macedonia, but Hapusa disagrees. Instead, he uses larger juniper berries that he finds in the Himalayas, along with turmeric, raw mango, and ginger, which are all local ingredients.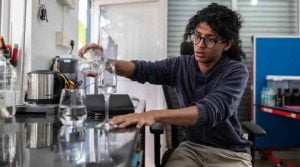 When Nao Spirits made its first small-batch gin from Goa in 2017, working with a local bottler to get a state permit, no one seemed to make the connection between India, which has been the centre of the spice trade for hundreds of years, and gin, which is just alcohol with herbs and other plants added to make it look better.
After only a few years, Goan gin has grown into a beautiful bouquet of many different colours. Pumori gin is named after Mount Pumori, which is a few miles west of Mount Everest. Himalayan juniper and other local plants are also used to make this gin. Jin Jiji uses Indian juniper and adds cashew nuts, which are a specialty of Goa. Matinee gin, on the other hand, uses Goan peppercorn. Samsara and GinGin also use ingredients from India, like a little bit of hemp.
India is often called the home of the gin and tonic, but that was a British thing.
In fact, India's Constitution from 1948 told the states to work towards making alcohol and drugs illegal. A few of them, like Gujarat, where Prime Minister Narendra Modi lives, don't let people buy or drink alcohol right now. Other places have tried prohibition and then given up, but even drinking a cocktail at home is still so frowned upon in most of India that most liquor sales are of small bottles of a few ounces.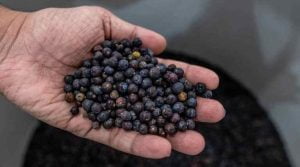 Goa, on the other hand, is less strict. It is a small coastal state in the south. Until 1961, it was a part of Portugal. The state is more Christian, and the winding country roads are lined with churches that are painted wedding white and canary yellow. And because Goa has been a centre of world trade since the 16th century, its people have taken pride in being more open-minded about all sorts of things, not just religion.
Among those things is drinking.
If you drive around Goa for an hour, you can see how different it is. From the street, you can see big bottles in the windows of liquor stores. There are a lot of bars in one area, and taxes on alcohol are only about a tenth of what they are in other states that try harder to stop people from drinking.
Hansel Vaz, whose family owns the largest liquor company in Goa and who himself makes feni, a local liquor made from cashew flowers or coconut, said, "Goans are just different." "With every part of who we are."
Near Margao, his own liquor store has a wide shelf with about 60 brands of gin, nearly half of which are from the area. Many of these can only be bought in Goa because other states have been reluctant to give licences to distillers so they can sell.
During a tour of the Adventurist Spirits distillery, where they make Tamras gin and just opened a cool tasting room, Bachooali said that Indian gin should be clearly defined and separated from the category of "Indian-made foreign liquor" in the law.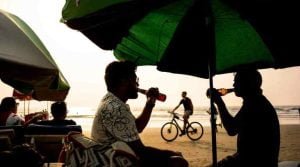 He also said that the best way for it to happen might be for craft gins to do well abroad.
Many of them have started to win international awards, like Tamras, Hapusa, and Stranger and Sons, another popular gin. They seem to be welcome on global markets.
The United States now sells hapusa. Tamras will be sold in the Maldives and Turkey next month. Bachooali says that it will be a while before they can be bought in Delhi.
He was standing behind the bar in the distillery and said, "India loves to export." "Once we export and make a name for ourselves overseas, we bring that case study back here."
Bachooali talked for two hours about the history of gin and India's bureaucracy. He also talked about how he and his wife, who is a successful screenwriter, got into the distilling business after a London bartender asked them about India's "gin scene." This made it clear that Bachooali had been to at least one pitch meeting. His main job is still making movies and commercials, and he knew exactly when to pause or slap both hands on the bar to make a point.
This kind of salesmanship has also made its way into Goa's nightlife. Near the coast, at Thalassa, a cool new restaurant and beach club with a tan and white colour scheme that reminded people of Miami or Mykonos, there were bright lights shining on local gin on the wall behind the bar. "Local spirits-based mixology" was on the list of drinks.
Jatin Thakur, who was 21 and from a small town near the Himalayas, had moved there a few months earlier for his first job as a bartender. He said, "I'm from the snow."
Like Girimon, who made Hapusa, he had moved to Goa to get a different kind of mind—one that was more open-minded and business-minded. Maybe it's just the spirits talking, but India's gin entrepreneurs also want the world to see India as more than just a place with tigers, elephants, and old religion.
Anand Virmani, 35, one of the founders of Nao Spirits, which just put out a gin made with the wood from Indian cricket bats, said, "This is modern India." "What we want to do is make things and tell stories that are unique and show who we are as a modern country." And I stress the word modern."