India
Passenger trains resume operation on restored rails following an Odisha three-way crash.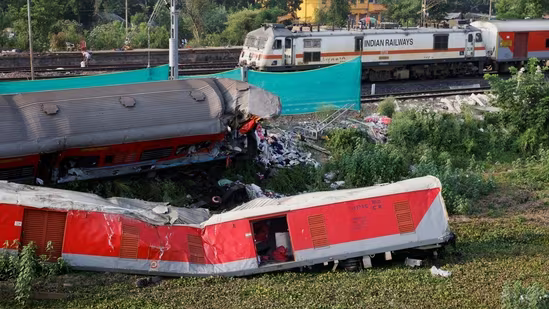 On Monday, more than 51 hours after the triple train collision in Odisha's Balasore, passenger trains began operations on the rebuilt lines following wartime restoration work. As services on the up and down lines resumed late Sunday, Railway Minister Ashwini Vaishnaw waved to passengers and employees and prayed for their safety.
#WATCH | Indian Railways has started running passenger trains on the tracks which were affected due to #TrainAccident in Odisha's Balasore pic.twitter.com/E9NTCv1ieO

— ANI (@ANI) June 5, 2023
According to Vaishnaw, who spoke to ANI, the repair operations began quickly after Prime Minister Narendra Modi ordered them.
"Prime Minister Modi provided advice and instructions on restoring railway tracks." "The entire team (involved in the restoration work) worked diligently and methodically to repair the damaged rails in order to resume service," he said.
Before services resumed, both lines were tested, according to the union minister. Vaishnaw had stated that the disaster occurred due of a "change in electronic interlocking."
Recap of Odisha train crash
Meanwhile, Odisha Chief Secretary Pradeep Jena revealed that the death toll from one of India's worst train accidents in recent history was reduced from 288 to 275 when it was discovered that some bodies had been counted twice.
"Of the 1,175 injured people, 793 were discharged after treatment," he added.
The Bengaluru-Howrah Superfast Express, the Coromandel Express, and a cargo train collided on three separate tracks near Bahanaga Bazar station in the Balasore district.
According to the government, about 1,000 personnel were involved in restoring the damaged tracks.