India
Peace in border areas necessary for normal relations with China: Jaishankar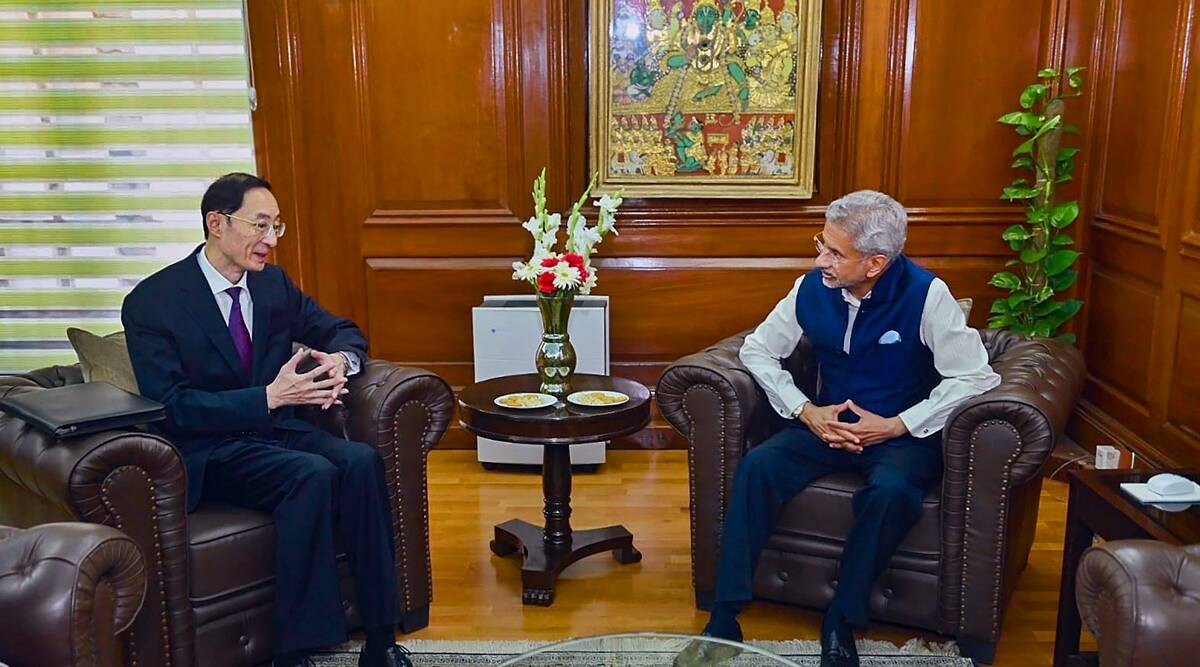 A day after the outgoing Chinese envoy called upon India and China to respect each other's political system and uphold the principle of non-interference in each other's internal affairs, External Affairs Minister S Jaishankar told him that "the border Peace and tranquillity in the region are essential for normal relations between India and China".
Jaishankar conveyed this to outgoing Chinese Ambassador Sun Weidong on Wednesday when they met.
"Met by Ambassador of China Sun Weidong for a farewell call. Emphasizes that the development of India-China relations is guided by 3 Mutual. Peace and tranquillity in the border areas are essential," the foreign minister tweeted. "India's Normalization of China relations is in the interest of both the countries of Asia and the world.
India has emphasized that China-India relations should be based on three mutualities: mutual sensitivity, mutual respect and mutual interest.
In his farewell remarks posted on the Chinese embassy's website on Tuesday, the Chinese envoy said, "We should seek common ground while addressing differences and handle differences properly. China and India are important neighbours of each other. It's natural to have some differences between China and India. The main thing is how to handle differences. We must know that the two countries' common interests are lesser than differences."
"Meanwhile, both sides should try to manage and resolve differences and seek a good result through dialogue and discussion rather than defining China- India relations by differences. Both countries need to admire each other's political systems and development paths and uphold the principle of non-interference in each other's internal affairs," he said.
"I believe that, under the strategic guidance of the leaders of our two countries and with the common sweats of both sides, the shadows of bilateral relations will be cleared, and we will return to the right track," he'd said in a veiled reference, for the boundary condition.
Related Posts