India
People are being 'restricted' from moving to Meghalaya by Assam; the suspension of net services has been extended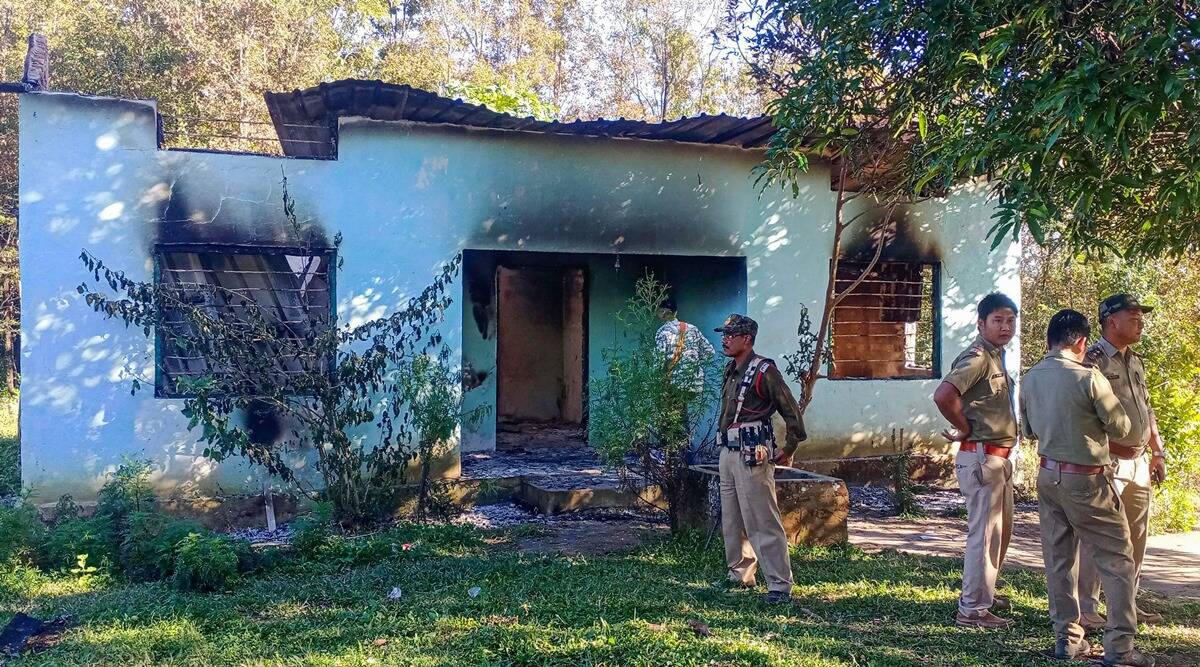 Despite the violence in a disputed area along the interstate border that resulted in six deaths on Saturday, Assam continued to restrict the movement of people and private vehicles to Meghalaya.
Similarly, Meghalaya has extended the suspension of internet service in seven affected districts for another 48 hours beginning at 10.30 am on Saturday morning.
Law and order have slowly returned to normal in Meghalaya's affected districts, with shops and commercial establishments opening in Shillong and significant traffic seen on the roads.
As far as the capital of Meghalaya is concerned, no significant incidents have been reported. There were only a few miscreants who burned tires on the road in the West Jaintia Hills district, a police officer said.
As a result of the heavy deployment of security forces within the disputed area, prohibitory orders were imposed under Section 144 of the CrPC.
In light of the current state of law and order in Meghalaya, the Assam Police have advised people not to travel there.
In a travel advisory issued Tuesday morning, forest guards intercepted a truck carrying "illegally felled timber" in Mukroh village.
A forest guard from Assam and five tribal villagers from Meghalaya were killed in the ensuing clashes.
In the current situation, we are requesting that people from Assam refrain from travelling to Meghalaya. In the event that someone must travel to a neighbouring state due to an emergency, a police officer advised that he or she must drive in a vehicle registered in Meghalaya.
As of Tuesday, barricades have been erected at the two main entry points to the hill state, Jorabat area in Guwahati and Cachar district.
However, commercial vehicles continued to move without restriction.
In response to assurances of security by the Meghalaya government, the Assam Petroleum Mazdoor Union resumed the transportation of fuel from Assam on Friday following a suspension on Thursday.
Meanwhile, the government of Meghalaya extended the withdrawal of mobile internet service from West and East Jaintia Hills, East Khasi Hills, Ri-Bhoi, Eastern West Khasi Hills, West Khasi Hills and South West Khasi Hills for an additional 48 hours until 10.30 am on Monday, according to a notification issued by Principal Secretary Shakeel Ahmed of the Home Department.
A breakdown of law and order may result from the misuse of social media and messaging apps, according to the government.
In Shillong, an organization called Hynniewtrep Indigenous Territorial Organization is planning to participate in Red Flag Day by burning effigies of the chief ministers of Assam and Meghalaya.
In addition, Hynniewtrep Youth Council plans to stage a protest in Shillong calling for the arrest of the "erring" Assam personnel.
Oil tankers entering Meghalaya from Assam will continue to be escorted by armed police officers.
Conrad K Sangma, the Meghalaya Chief Minister, had demanded action from the National Human Rights Commission, describing the firing incident in Mukroh as a human rights violation.
The violence in Meghalaya occurred along a 12-kilometer stretch of the 884.9-kilometer long interstate border that has been the subject of a long-running dispute between Assam and Meghalaya.
Earlier this year, the two countries had signed a memorandum of understanding to resolve the dispute in six areas.
Having been carved out of Assam in 1972, Meghalaya has challenged the Assam Reorganisation Act, 1971, which established the boundary between the two states.
Related Posts