India
People are slowly becoming aware of Modi's lies: Mallikarjun Kharge on PM's daily "gaali" accusations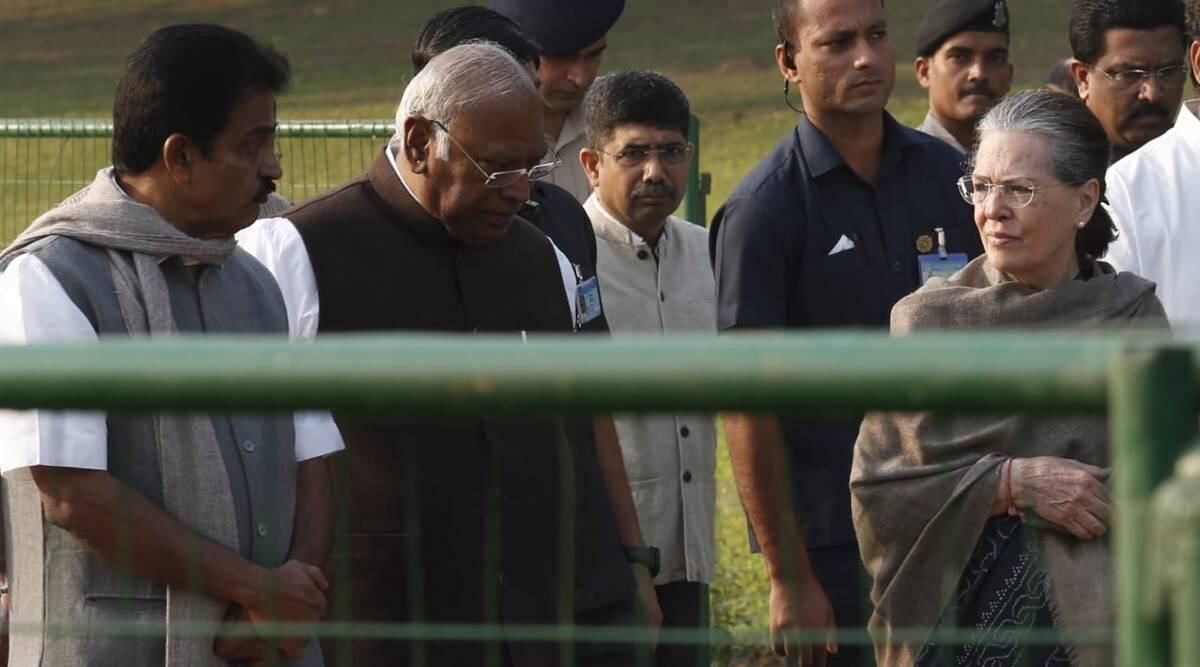 Mallikarjun Kharge, Congress president, accused Prime Minister Narendra Modi of uttering "lies" a day after he accused the Opposition of abusing him on a daily basis. He argued that the public is recognizing that "falsehood" is being perpetrated and is seeking the truth as a result.
BJP ideology, Kharge said, is proving to be "deadly" for the nation.
Kharge accused the BJP government at the Centre of pursuing a "divide and rule" policy at the Nehru Memorial Lecture. According to him, the government did not even allow Congress to host a lecture at Teen Murti Bhavan. In this residence, India's first prime minister Jawaharlal Nehru spent 16 years until his death on May 27, 1964.
It is undemocratic to have this government in power. In addition to not listening to or accepting our viewpoints, they do not even provide us with a platform in which to express our opinions. Democracies are preached, but they are not practised," he stated.
During an event organized by AICC to mark the birth anniversary of Jawaharlal Nehru, Kharge referred to Modi's recent assertion that he consumed "do kilo, dhai kilo, teen kilo gaali" (two, two-and-a-half, three kg of abuse) every day.
The Prime Minister of the country is speaking in this manner… You are trying to mislead the people…now that the people have become aware, they are searching…trying to find out…what is the truth…what had happened (before 2014)….was there no democracy before?… People have started thinking…the youth are thinking," he said.
On this occasion, several salvos were fired at the government and the prime minister.
By citing letters from Subash Chandra Bose and Sardar Vallabhbhai Patel to Nehru, he refuted the allegation that Congress neglected them and that they had differences with him.
"He (Modi) always praises some Congress leaders and weakens others. He says Bose and Patel were neglected…Many times he says the Congress has not followed Gandhi…Patel was a Congressman who adhered to the Congress ideology. You must also follow Patel's principles if you consider him yours," Kharge said.
On the job front, he said there are 30 lakh vacancies in state and central governments. Moreover, the Prime Minister has ordered the appointment of 75,000 people. Can you tell me where the 16 crore jobs promised by them are? He said, "I tell lies every day" (telling lies every day).
In his capacity as Railway Minister, Kharge started a train between Mysuru and Varanasi. During a train ride from Bengaluru to Varanasi the other day, Congress president Rahul Gandhi wondered where his train went. "Modi is so smart…he said it was a faster train. There are no limits to his lies," he said.
This event featured a keynote address by writer Purushottam Agrawal.
Related Posts