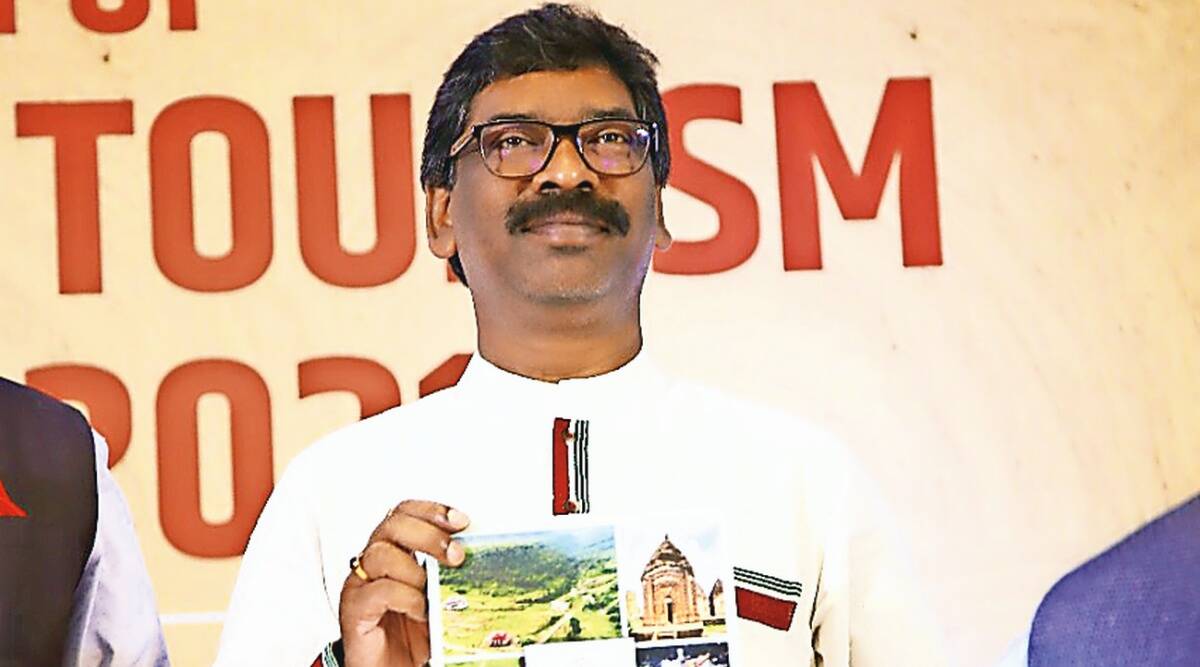 The Central Bureau of Investigation (CBI) has filed a First Information Report (FIR) against a Kolkata-based businessman and unidentified city police officers after the businessman was accused of filing a false FIR against a lawyer representing a petitioner in two public interest litigations (PILs) against Jharkhand Chief Minister Hemant Soren.
The action was taken days after the Jharkhand High Court ordered an investigation into the involvement of Amit Aggarwal, the businessman who reportedly "scandalised the judiciary, the ED, and other government officials."
In its FIR registered on January 18, the CBI alleged that Aggarwal gave false information to the Kolkata Police about extortion by lawyer Rajeev Kumar, who was representing a petitioner in two PILs seeking the court's order for the following: the prosecution of Jharkhand CM Hemant Soren for owning a mining lease, and a CBI and ED investigation into the alleged ownership of shell companies and money laundering by the Soren family.
Aggarwal had filed a complaint against Kumar at the Hare Street Police Station in Kolkata for allegedly wanting Rs 10 crore to dismiss a public interest litigation. Kumar was subsequently arrested.
According to the FIR, Aggarwal offered the attorney a bribe in an attempt to "interfere with the legal process."
The PIL concerning shell firms alleged that many companies owned by Aggarwal were involved in money laundering at the direction of the Soren family.
In a Preliminary Enquiry (PE) conducted by the CBI in response to the Jharkhand High Court's judgement on November 20, 2013, the agency stated: "…
PE discovered that businessman Agarwal urged lawyer Kumar to utilise his good connections with Judges to get the PIL case rejected… and paid him Rs. 50 Lacs… and got him (lawyer Kumar) caught by the Kolkata Police. PE further disclosed that the FIR at the Hare Street Police Station was registered under the Prevention of Corruption Act (at Agarwal's request) without naming any public workers or unknown public servants… Therefore, prima facie evidence of criminal conspiracy in accordance with the PC Act exists against Agarwal and unidentified Kolkata Police officers."
In October of last year, the Indian Express reported that the ED had told a Special Court in Ranchi that Agarwal had planned a plot to entrap attorney Rajeev Kumar.
The ED had added, "Agarwal fraudulently alleged in his complaint that the (shell companies) PIL was the result of a conspiracy between the complainant, the attorney, government officials, and the judiciary." Interestingly, ED also informed the court that its probe revealed that attorney Kumar was eager to accept the money given by Agarwal.
In its remand petition to Ranchi Court, ED had also linked Agarwal's conduct to its probe into the "Rs 1000-crore illegal mining case" — involving CM Soren's assistant Pankaj Mishra — where the agency alleged that criminal proceeds were "laundered" through Aggarwal's enterprises. ED had also accused Kolkata Police of favouritism towards Agarwal.
In November of last year, the Supreme Court ruled that the PILs filed against Jharkhand Chief Minister Hemant Soren in the Jharkhand High Court were not maintainable, meaning that the Jharkhand High Court will not hear the PILs on their merits. The supreme court made it plain that hearing both PILs constituted "an abuse of this court's process."