India
Plenary session date, venue decided by steering panel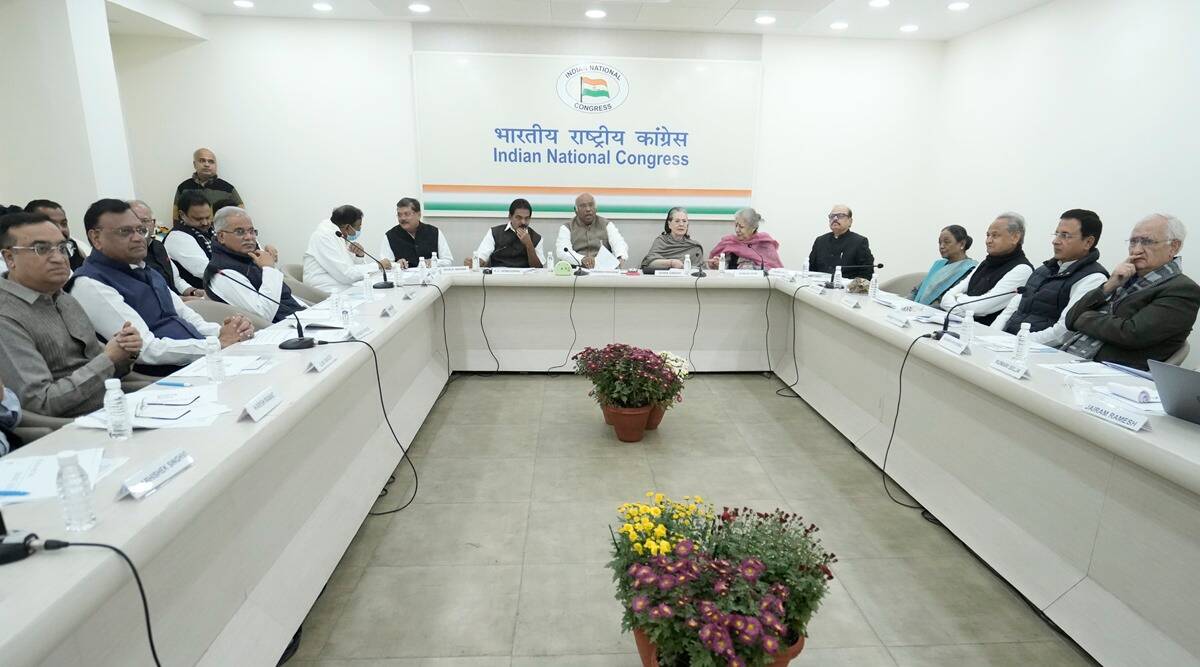 On Sunday, Mallikarjun Kharge's Congress steering committee held its first meeting, deliberating on the schedule and location for its plenary session as well as other organization stuff.
Participants included Sonia Gandhi, Mallikarjun Kharge, Ashok Gehlot, his Chhattisgarh counterpart Bhupesh Baghel, and senior leaders P Chidambaram, Anand Sharma, Meira Kumar, and Ambika Soni.
Rahul Gandhi didn't attend because the Bharat Jodo Yatra enters Rajasthan on Sunday.
In October, Kharge took charge of the party and replaced the Congress Working Committee (CWC) with the steering committee.
The Congress steering committee is meeting. "We'll talk about the date and place of the plenary session," Jairam Ramesh, AICC general secretary of communications, told reporters on Saturday.
According to party sources, the all-important steering committee meeting will also cover several organizational issues.
Soon after Kharge became Congress president, all CWC members joined the steering committee.
During the Congress' plenary session in February or March of next year, Kharge's election as president will be ratified, and the dates could be finalized at the meeting. Having been elected in a direct contest for the top party post after a gap of 24 years, he's the first non-Gandhi president.
Thousands of Pradesh Congress Committee (PCC) delegates are expected to attend.