India
International
PM: G20 Presidency has advanced global welfare and improved the planet.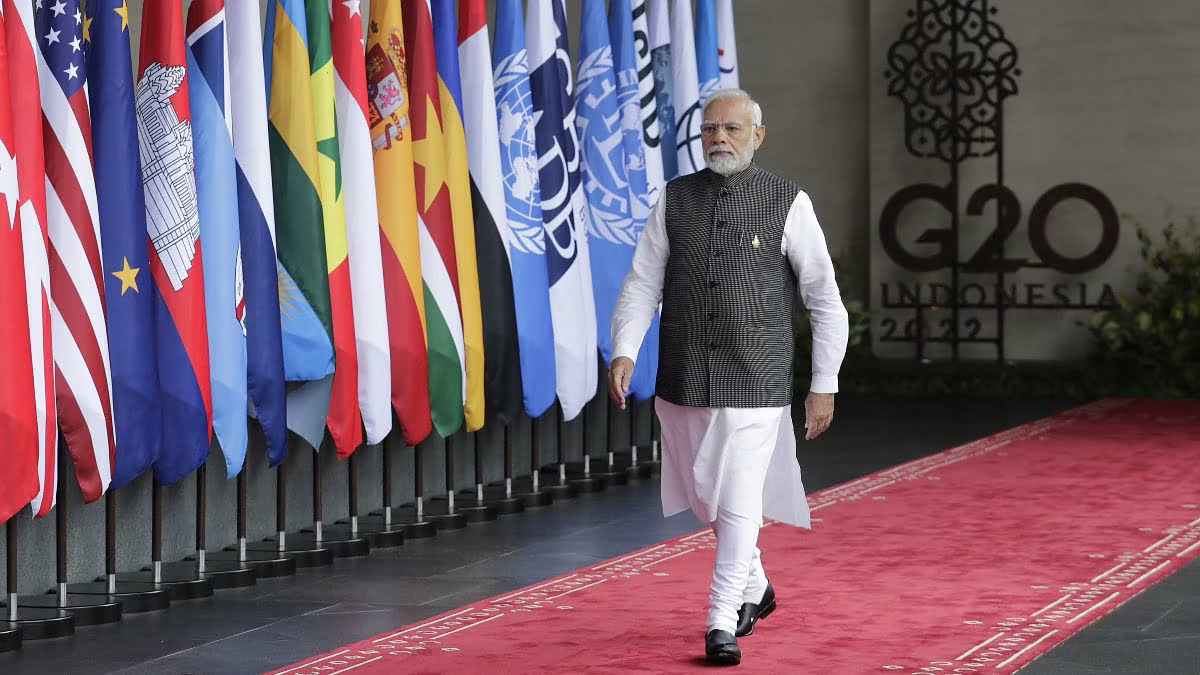 Prime Minister Narendra Modi stated on Monday that India's G20 Presidency had worked to advance the global good and create a better planet as the country reached a "key milestone" by hosting the 100th G20 meeting under its leadership.
Modi tweeted, "Guided by the principle 'One Earth, One Family, One Future' and in accordance with our 'Vasudhaiva Kutumbakam' philosophy, India's G20 Presidency has worked to advance global good and create a better planet."
Briefing the media, G20 chief coordinator Harsh Vardhan Shringla stated, "Overall, we plan to hold more than 200 meetings in 60 Indian locations… The 100th Meeting of Agriculture Chief Scientists (MACS) is currently taking place in Varanasi.
Shringla stated that more than 12,300 delegates from 111 nations have attended G20-related meetings to date, citing India's G20 Presidency as having the "highest in-person participation in history."
India's G20 Presidency, according to Shringla, has been "inclusive."
The Ministry of External Affairs issued the following statement: "Today, India marks an important milestone in its G20 Presidency by hosting its 100th G20 meeting, the Meeting of Agriculture Chief Scientists (MACS), in Varanasi. Today is also the date for the second Health Working Group in Goa, the second Digital Economy Working Group in Hyderabad, and the Space Economy Leaders' Precursor Meeting in Shillong.
India assumed G20 Presidency on December 1, 2022, after Prime Minister Modi received the presidency at the G20 summit in Bali on November 16, 2022. The year-long G20 Presidency of India would continue until November 30, 2018.
The statement stated, "As of today, 100 G20 meetings have taken place in 41 cities across 28 states and Union Territories." Across the breadth and length of India, meetings are being organised… During our Presidency, India will host over 200 G20-related meetings in approximately 60 locations across the country, the largest geographical reach of any G20 Presidency."
"Each of the thirteen Sherpa Track Working Groups, eight Finance Track Workstreams, eleven Engagement Groups, and four Initiatives have initiated substantive interactions. Our G20 Presidency has implemented a new working group on disaster risk reduction (DRR), a new engagement group called "Startup 20," and a new Initiative Chief Science Advisers' Roundtable (CSAR).
Related Posts