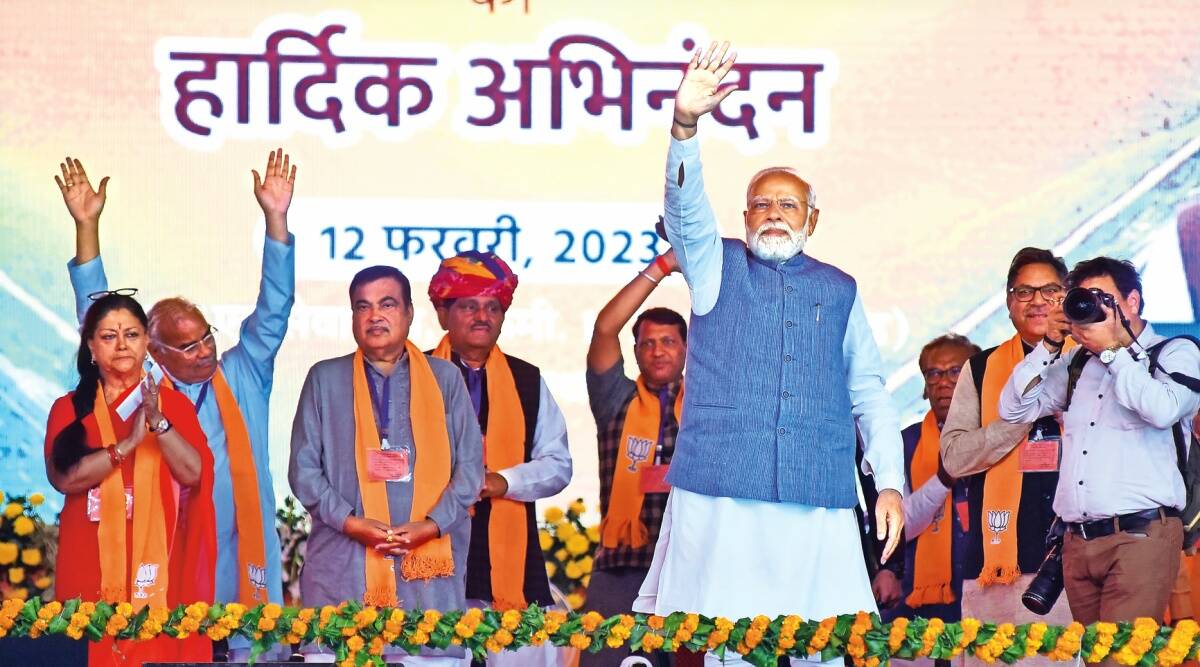 On Sunday, Prime Minister Narendra Modi stated that the Central Government will consider advancing the Eastern Rajasthan Canal Project (ERCP) once both Rajasthan and Madhya Pradesh are on the same page. He also criticised Rajasthan Chief Minister Ashok Gehlot for reading portions of the state's budget speech from the previous fiscal year.
Addressing the second of his two rallies in Dausa on Sunday — the first was to inaugurate the finished Delhi-Lalsot-Dausa segment of the Delhi-Mumbai highway — the prime minister stated, "The BJP government's top priority is to resolve the water crisis in Rajasthan. You are observing the beginning of work to connect Ken Betwa between MP and UP. Similarly, we are committed to delivering drinking water and irrigation amenities to thirteen districts in eastern Rajasthan."
Mentioning ERCP, he stated that a praroop (draught) of the massive undertaking has been produced. "The Central Government has shared this praroop with the governments of Rajasthan and Madhya Pradesh. This idea has been deemed a top priority by a river-specific committee. When both states agree, the federal government will consider moving forward," stated the prime minister.
Earlier during the PM's first rally, Gehlot had brought up the topic through video conference from Jaipur, saying, "Since you have arrived, I trust you would maintain your stance on ERCP. This has become a problem here. During the most recent elections, you stated in Jaipur and Ajmer that you would make a concerted effort to proclaim it a national project. If you declare one of the sixteen national projects, all Rajasthanis will be grateful. And you are located in Dausa, one of the thirteen (ERCP) districts."
In the meantime, after discussing the Centre's position on ERCP, Modi stated, "Congress governments did not develop border villages and districts out of fear. And they've said in Parliament that if we build roads on the border, the adversary will do the same," the prime minister remarked.
Insinuating Gehlot, Modi stated, "Recently, what transpired during the Budget session is being talked everywhere. I agree that everybody is capable of making errors. But this also demonstrates that Congress lacks vision and that its words carry little weight."