India
PM Modi launches Ganga Vilas today: Here's everything you need to know about the "world's longest river trip."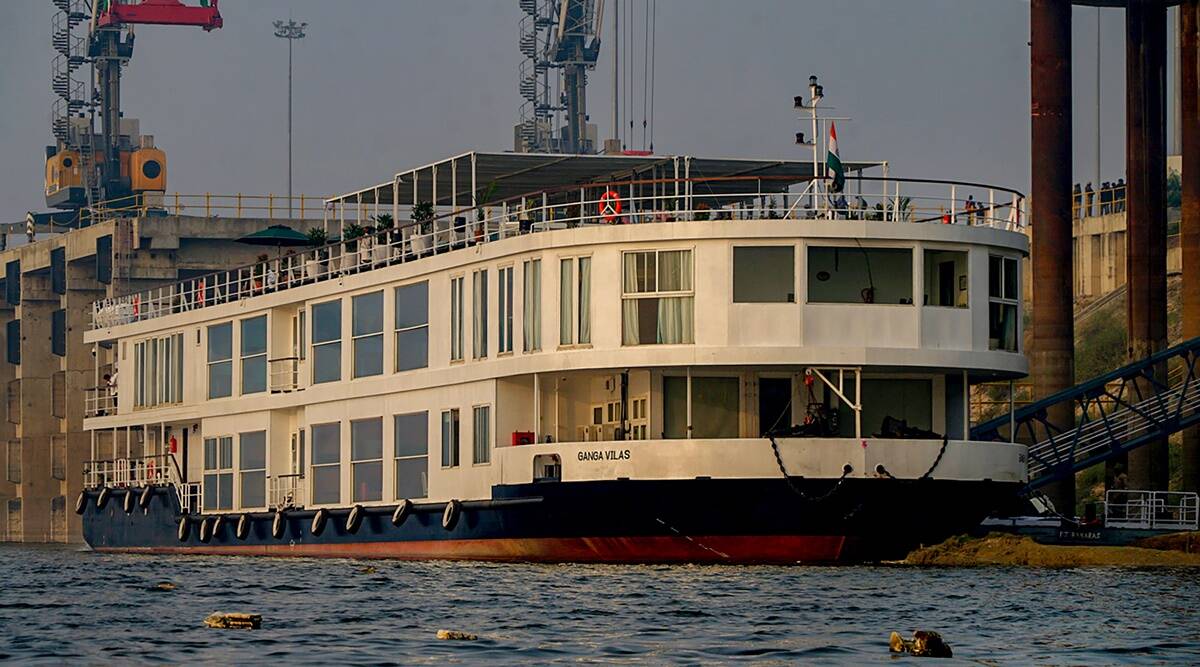 Prime Minister Narendra Modi launched the Ganga river trip from Varanasi on Friday. The 51-day trip, billed as the world's longest river cruise, is scheduled to arrive in Dibrugarh, Assam, on March 1. "The launch of the world's longest river cruise service on the Ganga is a watershed moment. "It will usher in a new era of tourism in India," Prime Minister Modi stated while virtually launching the cruise via video conference. He went on to say that the cruise line will enhance tourism and offer new job possibilities.
The cruise ship will travel 3200 kilometres in 50 days, going through 27 river systems in India and Bangladesh, and will allow travellers to see over 50 architecturally significant areas, including world heritage sites.
The Ganga Vilas cruise was "constructed with a distinctive style and a futuristic concept," according to the website of Antara, a firm that organises "luxury" river cruises. It will encompass "prominent locations along the Hooghly River in Kolkata to the Ganges River in Varanasi."
Here is everything you need to know about the Ganga Vilas river cruise:
The following is the itinerary:
Day 1: Varanasi
Day 8: Patna (pass through Buxar, Ramnagar and Ghazipur)
Day 20: Kolkata (via Farakka and Murshidabad)
Till Day 35: Dhaka and Bangladesh
Day 50: Dibrugarh(via Guwahati and pass through Sibsagar)
Dibrugarh is the 50th day of our journey (via Guwahati and pass through Sibsagar)
The ship will halt in Sarnath, a place of profound devotion for Buddhism, after visiting the famous "Ganga Arti" in Varanasi. It will also include Mayong, noted for its Tantric crafts, and Majuli, Assam's largest river island and Vaishnavite cultural centre. The travellers will also visit the Bihar School of Yoga and Vikramshila University, giving them a taste of India's rich spiritual and educational past. Passengers travelling through the biodiversity-rich World Heritage Sites of Sunderbans in the Bay of Bengal delta may see the famous Royal Bengal Tigers as well as the iconic one-horn rhino while visiting Kaziranga National Park.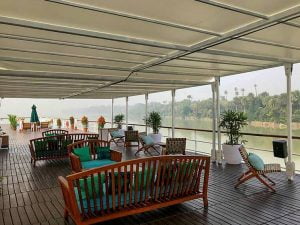 About the ship: The vessel is 62 meters in length, 12 meters in width and comfortably sails with a draft of 1.4 meters
Distance to be covered: 3200 km
Route: Varanasi to Dibrugarh via Bangladesh
Duration of the cruise: 50 days
Date to reach Dibrugarh: March 1
Other facilities: Music, cultural programs, a gym, a spa, an open-air observation deck, personalised butler service, etc.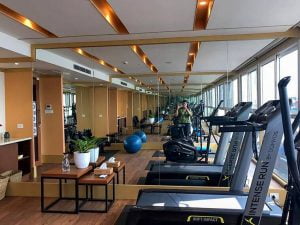 Total passenger capacity: Three decks, 18 suites, 36 tourists
Ticket fare: Rs 25,000 per person per day