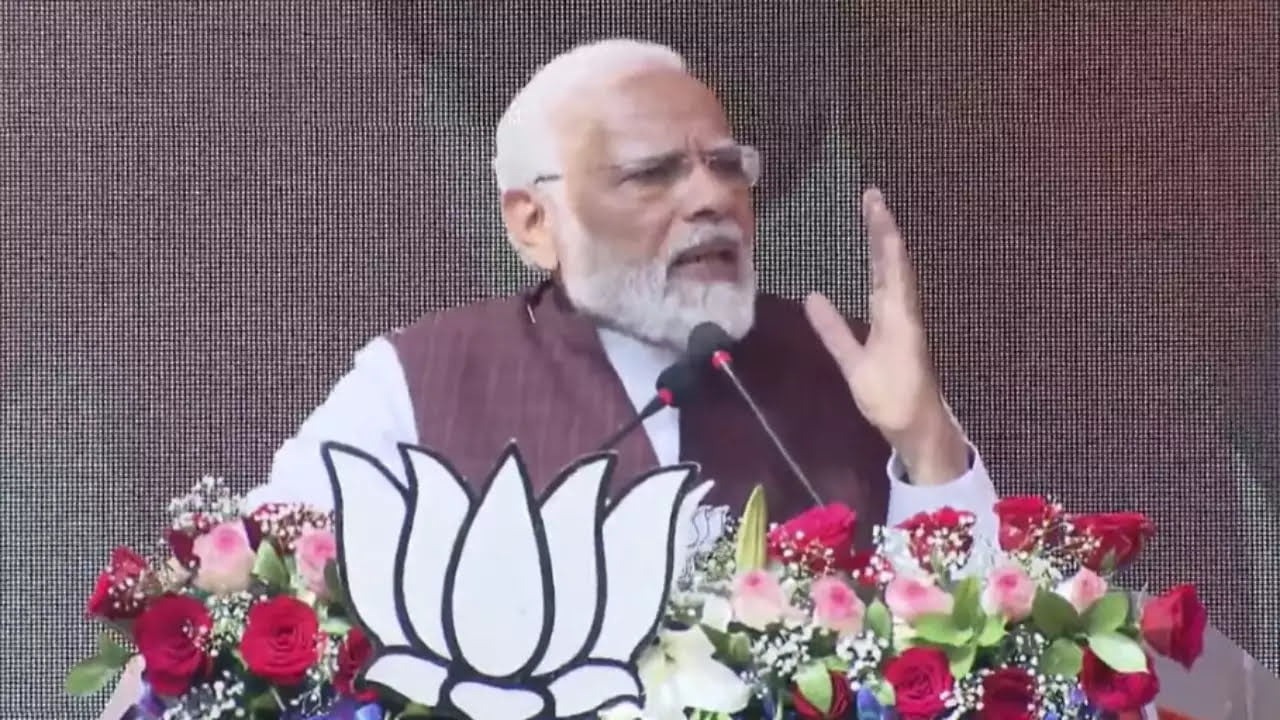 GUWAHATI: Prime Minister Narendra Modi slammed the Congress and the ruling National Peoples' Party (NPP) in Meghalaya on Friday, saying the state requires a "people's first" government led by the Bharatiya Janata Party (BJP) rather than a "family first" one.
"I have received a great deal of love and goodness from you, and I will not waste it. "I will repay this debt by developing Meghalaya and expediting projects for your benefit," PM Modi said following a roadshow in Shillong.
PM Modi will address another electoral rally in Meghalaya's Tura, roughly 300 kilometres from the state capital Shillong, after previously speaking at a rally in Nagaland's Dimapur.
Both Meghalaya and Nagaland will hold elections on February 27.
"Meghalaya needs a stable and powerful administration led by a strong party. Instead of those who prioritise family, we will give you a government that prioritises people," Prime Minister Modi declared.
In 2018, the BJP ran for 47 assembly seats but only won two: Pynthorumkhrah (Alexander Laloo Hek) and South Shillong (Sanbor Shullai), who was a cabinet minister in the NPP-led Meghalaya Democratic Alliance administration. The BJP has nominated candidates on all 60 seats this time around, hoping to emerge as the single largest party.
Without identifying the Congress, Prime Minister Modi stated that those who have been abandoned by the nation want him dead, but the masses want Modi's lotus (BJP symbol) to bloom.
"The people of Meghalaya and Nagaland will respond appropriately to such people. Everywhere in hills and plains and cities and villages of Meghalaya, everyone is saying BJP will form the next government," asserted Modi.
The prime minister accused previous state governments of focusing on greed rather than development in Meghalaya. "But, things have improved since the BJP came to power at the Centre in 2014 and began steps to develop Meghalaya and the rest of the northeastern area," he said.
"It will be easier for me to serve you better if there is a BJP government in Meghalaya," Modi continued.