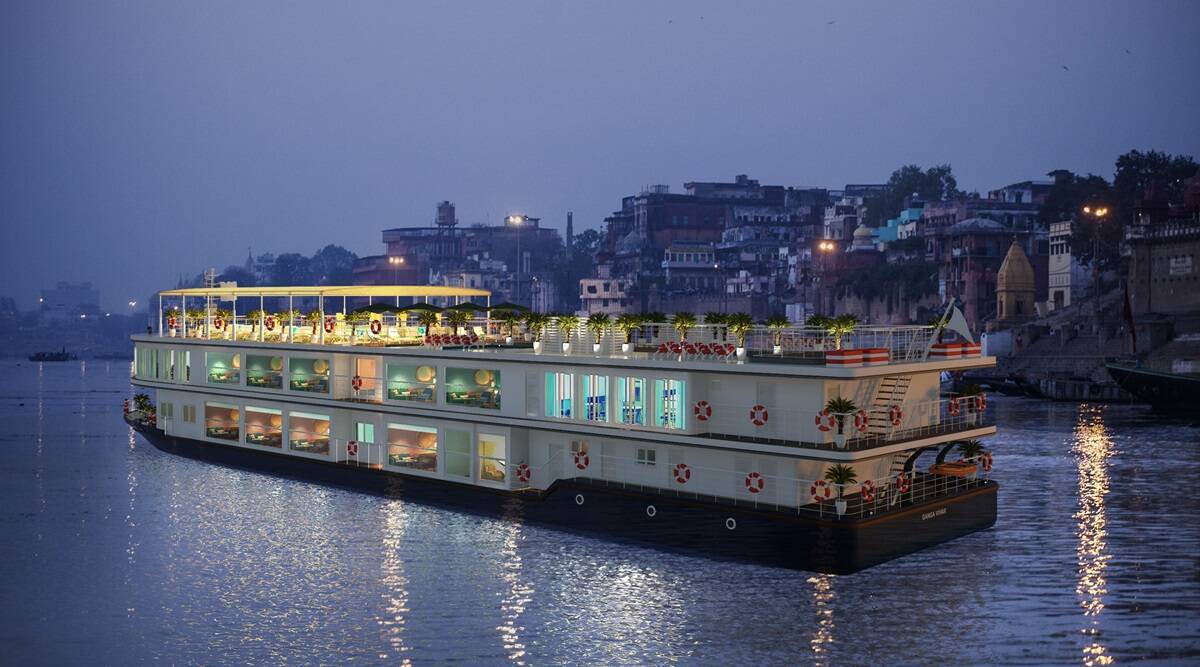 The world's longest river cruise, a 51-day luxury Ganga cruise that travels 3,200 kilometres from Varanasi to Dibrugarh via Bangladesh, will be launched by Prime Minister Narendra Modi on January 13.
The MV Ganga Vilas will go across 27 river systems in Bangladesh and India, stopping at 50 tourist attractions, including national parks and World Heritage Sites.
Before arriving, the cruise ship will travel via important towns like Patna in Bihar, Sahibganj in Jharkhand, Kolkata in West Bengal, Dhaka in Bangladesh, and Guwahati in Assam in Dibrugarh on March 1, according to a government statement released on Sunday.
The goal is to experience the vast treasure that the nation's rich river system has to offer, said Sarbananda Sonowal, Union Minister of Ports, Shipping & Waterways and Ayush, who added that this would usher in a new era of river cruise tourism for India.
The 36-passenger MV Ganga Vilas boasts three decks, 18 suites, and a host of opulent amenities. 32 visitors from Switzerland have signed up for the entire duration of the inaugural trip. Before the ship departs from Varanasi on January 13, the passengers will board the cruise on January 10 and take in some local sightseeing.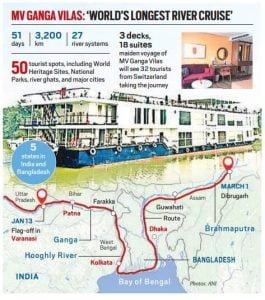 According to the operators, each person's daily cost for the trip will be around Rs 25,000.
The Inland Waterways Authority of India, which falls under the Ministry of Shipping, Ports, and Waterways, has backed the project even though the trip is run by private operators.
The Ganga cruise will stop at a number of historical, cultural, and religious locations, such as the well-known Ganga Arti in Varanasi, the Buddhist site of Sarnath, and even Majuli, the largest river island in Assam.
Additionally, the travellers will go to Vikramshila University and the Bihar School of Yoga. Along with Kaziranga National Park, the voyage will pass via the Sunderbans in the Bay of Bengal delta.
Sonowal emphasised the need of growing river cruise tourism in the nation, noting that it would create jobs in the countryside. For maximum exposure and quick growth of this industry in the nation, he claimed that river tourism circuits would be established and merged with the already-existing tourism circuits.