India
PM Narendra Modi at tribal festival: "New India will stand on the confluence of aadi and aadhunikta."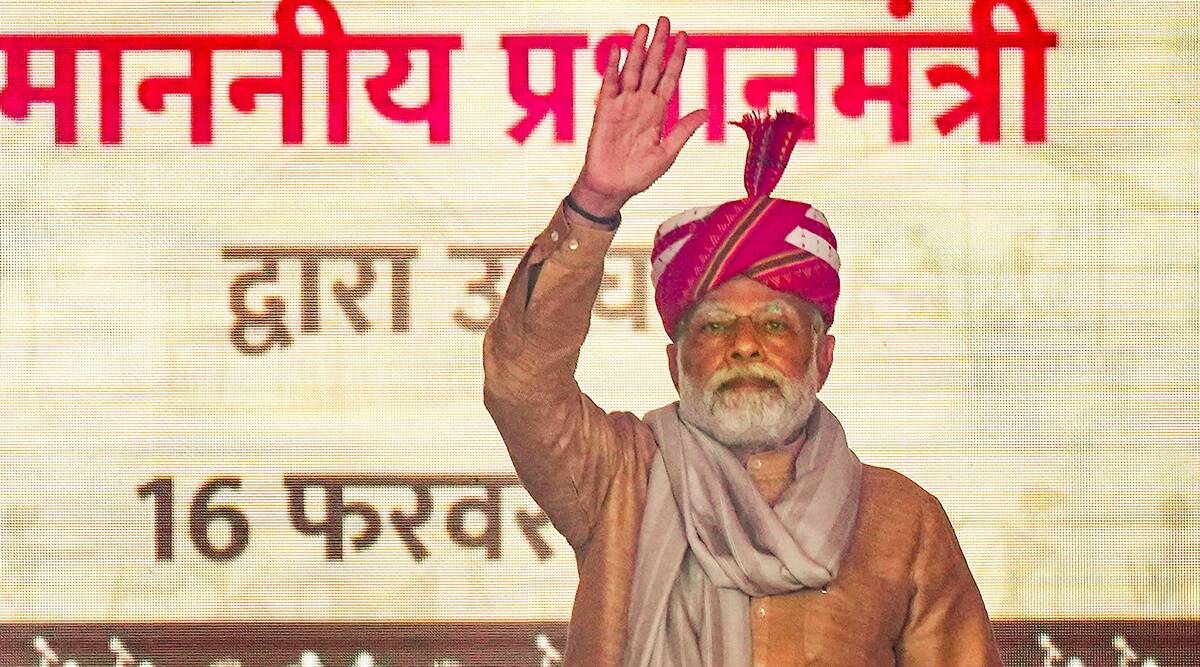 Prime Minister Narendra Modi said on Thursday at the start of the Aadi Mahotsav at the Major Dhyan Chand National Stadium in New Delhi that the government is making an effort to go to places that were once thought to be far away and bring those places into the mainstream.
Modi talked about this year's budget and said that under the PM Visvakarma Yojana, traditional craftsmen would get financial help as well as training to improve their skills and help selling their goods.
"This year, the budget for Scheduled Tribes has also been increased by five times compared to 2014," he said. "Young people who used to get caught up in separatism because they were isolated and ignored are now connecting with the mainstream through the internet and infrastructure." This is the sound of aadi and aadhunikta (modernity) coming together. The tall building of New India will be built on this sound."
He talked about what the government was doing to promote tribal products and how these products should get to the market and get more known and in demand. He said that the previous government had made it illegal to harvest and use bamboo, but his government put it in the group of grasses, which made it much more useful.
"For me, the welfare of tribal society is also about personal relationships and feelings," he said. "I have lived your traditions and learned from them," he said, referring to the time he spent in the Umargam to Ambaji tribal belt. "Tribal life has taught me a lot about the country and its traditions," the prime minister said.
Minister of State for Tribal Affairs Renuka Singh Suruta, Minister of State for Tribal Affairs Bishweswar Tudu, and Minister of State for Rural Development Faggan Singh Kulaste were also there.
During the Azadi Ka Amrit Mahotsav, the prime minister said that the Aadi Mahotsav gave a big picture of India's tribal history. "The Aadi Mahotsav is like an endless sky where the colours of a rainbow show all the different things India has to offer," he said.
The Aadi Mahotsav is an annual event put on by the Ministry of Tribal Affairs and the Tribal Cooperative Marketing Development Federation Limited. It celebrates the spirit of tribal culture, crafts, cuisine, commerce, and traditional art. The prime minister brought flowers to honour Birsa Munda and walked around the stalls at the show. The festival will be going on until February 27.