India
PM worries about the violence in Brazil; respects democratic values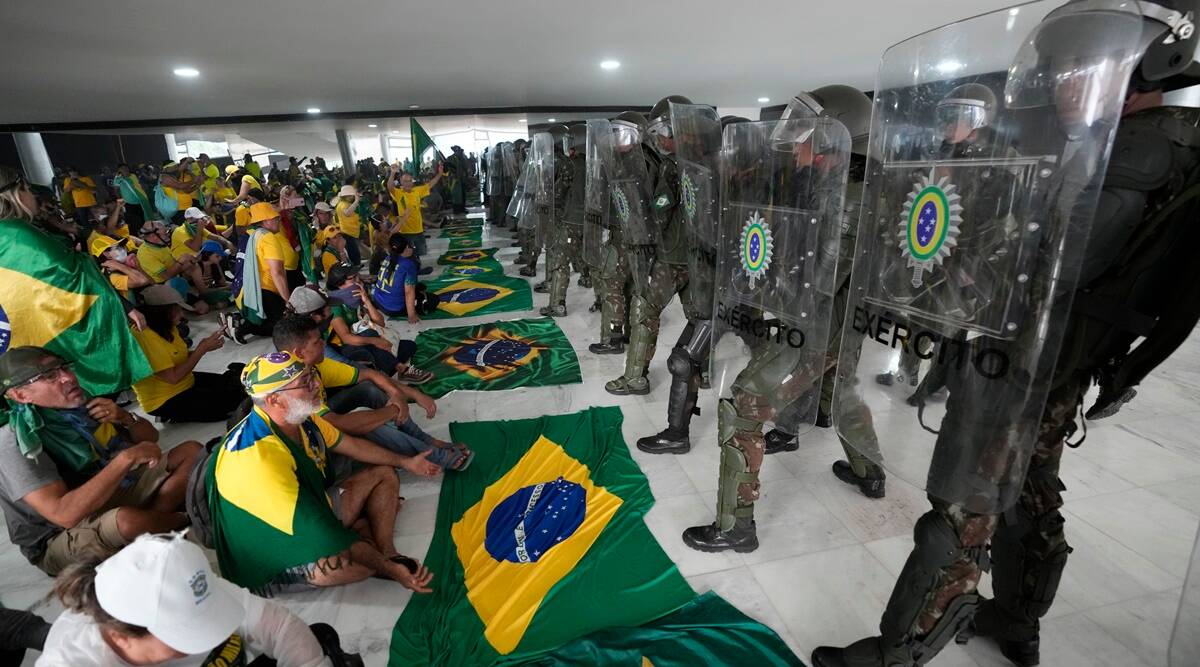 In response to news of unrest in Brazil by fans of the late president Jair Bolsonaro, Prime Minister Narendra Modi said he was "very concerned" and insisted that democratic traditions must be upheld by all.
A week after the inauguration of his leftist challenger, President Luiz Inacio Lula da Silva, Bolsonaro's far-right supporters attacked the Congress, the Supreme Court, and the presidential palace in the Brazilian capital. They refused to acknowledge their leader's election defeat.
On Monday, Modi posted on Twitter that he was "very concerned" about reports of riots and vandalism in Brasilia targeting government buildings. Everyone must adhere to democratic traditions. We offer the Brazilian government our complete support.
Deeply concerned about the news of rioting and vandalism against the State institutions in Brasilia. Democratic traditions must be respected by everyone. We extend our full support to the Brazilian authorities. @LulaOficial

— Narendra Modi (@narendramodi) January 9, 2023
Modi's remarks on such instances of violence are hardly his first. The prime minister had denounced the violence at the time, which occurred in January 2021 when supporters of then-US president Donald Trump stormed the US Capitol in Washington, DC, over what they claimed was a stolen election and its results.
Following the incident on January 6, Modi had denounced the violence and the storming of the US Capitol, declaring that "the transfer of power must occur in an orderly and peaceful manner."
The prime minister had expressed his distress about reports of riots and violence in Washington, DC, on Twitter. The calm and orderly transfer of power must continue. We cannot allow unauthorised protests to undermine the democratic process.