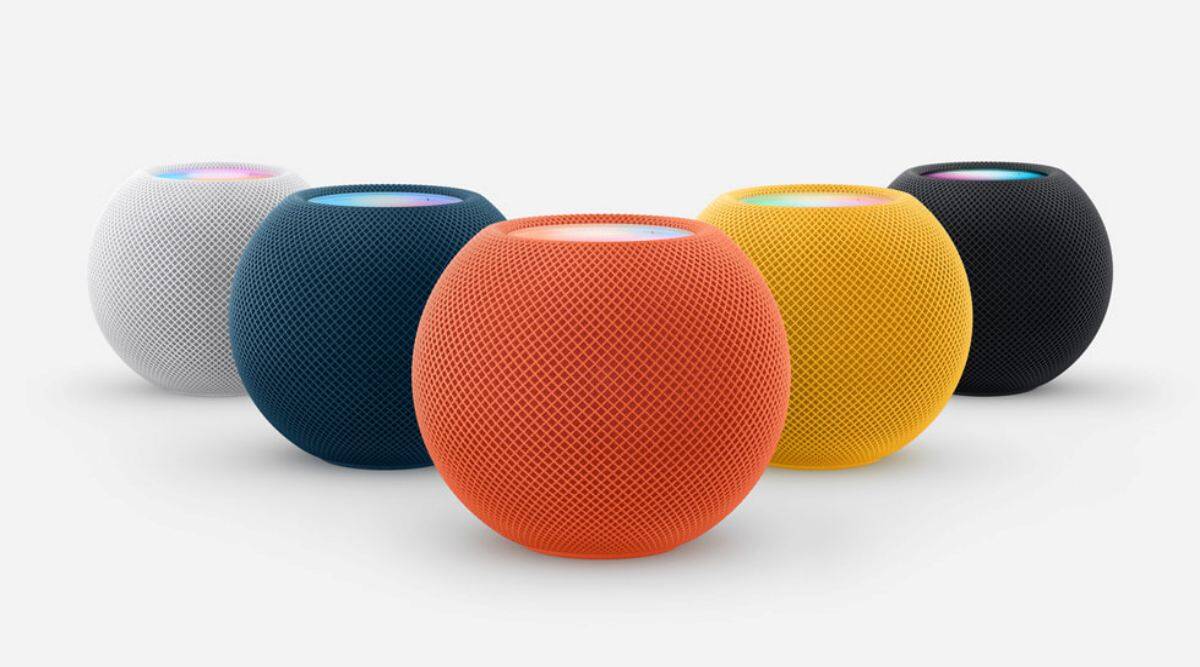 Recently, Apple introduced its brand-new HomePod. Apple's most recent smart speaker offers an enhanced audio experience, new hardware, and an updated Siri experience, as well as M2, M2 Pro, and M2 Max processors for the MacBook Pro and Mac mini. Apple has increased the price of the iMac and HomePod mini in India and Europe, in contrast to the general trend of price reductions for older goods.
What are the prices of the HomePod mini and iMac in India?
The price of the HomePod mini has increased by Rs 1,000 and is now available for Rs 10,900. Apple introduced the HomePod small with a price tag of Rs 9,990, as a reminder. It features a fabric exterior and four microphones that enable Siri voice instructions to be processed from a distance.
The HomePod small is compatible with Apple HomeKit and is supported by the S5 and U1 chip, Wi-Fi and Bluetooth 5.0, and a 20W power adapter. Similar to the most recent model, it features temperature and humidity sensors as well as stereo pair functionality. There are five available colour options: white, yellow, orange, blue, and grey.
Regarding the iMac, Apple has significantly hiked the price of the 24-inch model by Rs 10,000. The iMac was introduced in April 2021 for Rs 1,19,900 and is available in different configurations; it is powered by M1 silicon. The 24-inch iMac with an M2 octa-core CPU and a seven-core GPU, 8GB of RAM, and 256GB of internal storage is available for Rs 1,29,900, while the slightly faster model with an eight-core CPU and an eight-core GPU costs Rs 1,49,900.
Have prices risen similarly in other markets?
Apple has increased the prices of the HomePod mini and iMac in markets other than India. It appears that the price of these items has grown in countries such as France and the United Kingdom, yet the price of the HomePod mini increased by only 20 New Zealand dollars in countries such as New Zealand.
While the new pricing are currently shown on the Apple India website, Apple's authorised dealers and e-commerce platforms continue to sell the HomePod small and 24-inch iMac at the previous rates.