India
Prosecute Kathua rape-murder suspects as adults, not juveniles: Supreme Court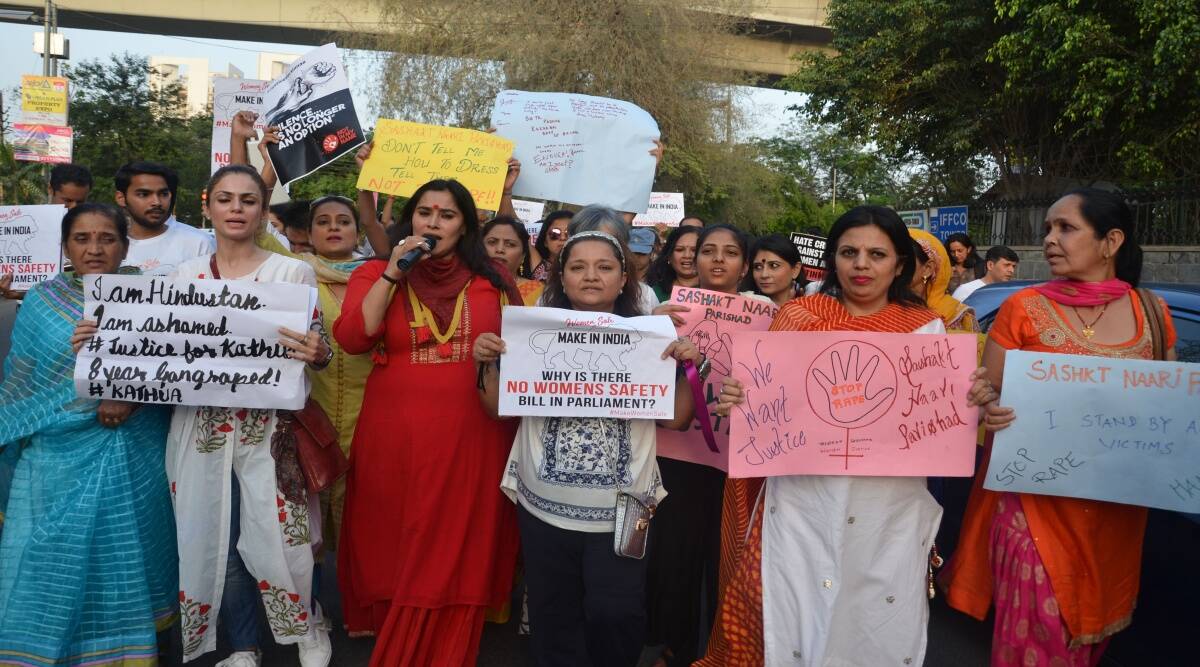 A Hindu mother and her daughter were gang-raped and murdered by a three-year-old boy in Kathua, J&K, in 2018 but an accused, declared a juvenile, was an adult at the time of the crime and should be tried as an adult.
According to a bench led by Justices Ajay Rastogi and J B Pardiwala, there were discrepancies in the certificates on record disclosing the accused's date of birth, which indicated he was a juvenile. Therefore, it will rely on the medical report showing he was between 19 and 23 when the incident occurred.
A judgment written by Justice Pardiwala stated that in January 2018, six Hindu men and the respondent (claiming to be juvenile) abducted and gang-raped an eight-year-old Muslim girl by the name 'X' and murdered her.
For the destruction of evidence, three former police personnel and three accused were sentenced to life imprisonment by a court in Pathankot in June 2019. A seventh accused was acquitted, and an eighth was scheduled to be tried as a juvenile.
Rastogi and Pardiwala addressed the "rising rate of juvenile delinquency" in the country, saying that it "raises the question of whether the (Juvenile Justice) Act, 2015 serves its purpose".
A bench of justice said, "We have begun to gather the impression that the leniency with which juveniles are treated under the guise of reformation is emboldening them to commit such heinous acts," leaving it up to the government to determine whether its 2015 law has proved effective or whether further action needs to be taken before the matter is too late."
Although a medical expert's age estimate may not be a statutory substitute for proof, it is only an opinion. However, such an expert's opinion should not be ignored when the Court is in doubt about the age of a citizen applying for constitutional protection itself. It is in the interest of justice to consider the experts' opinion concerning the range of his generation if no other acceptable materials are presented.
As a result of the dates recorded by the Executive Officer, Municipal Committee, Hiranagar, in April 2004, which indicated the accused was born on October 23, 2002, the Chief Judicial Magistrate, Kathua, and the High Court of Jammu and Kashmir, determined that the accused was a juvenile.
In an appeal against the HC order, the then State of J&K argued that there was no compelling, clear, and convincing documentary evidence to support or prove the respondent's November 2003 birthdate.
The Supreme Court agreed, saying, "It is undoubtedly true that a juvenile accused is entitled to special protection under the Juvenile Justice Act if there is clear and unambiguous evidence that he was a minor at the time of the incident, and the documentary evidence at least prima facie establishes that. It is, however, not permissible to record a casual or cavalier approach as to whether an accused is a juvenile or not when an accused commits an inherently heinous and grave crime and then attempts to get statutory shelter under the guise of being a minor.