India
Protests end, demolition of dangerous hotels begins in Joshimath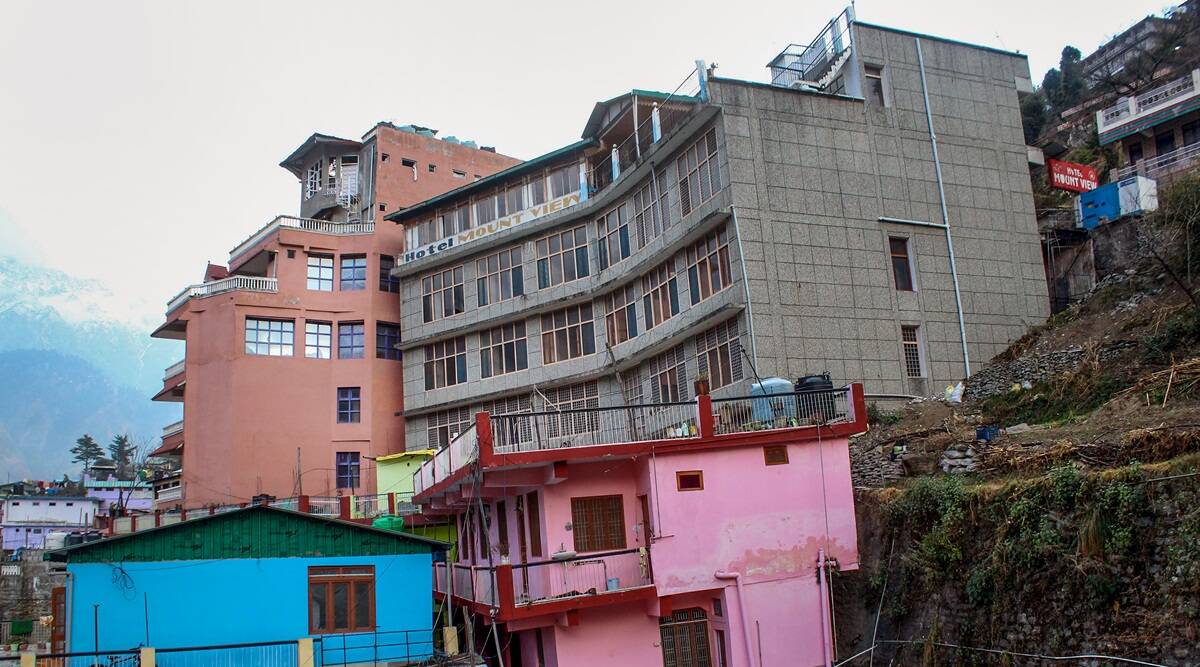 The demolition of two dangerous hotels in Joshimath started Thursday after all stakeholders agreed to the process but stopped immediately owing to inclement weather.
A team of the Central Building Research Institute (CBRI) was roped in on Tuesday for the destruction, but the operation could not commence after the owner of Malari Inn and other residents held protests. The inhabitants, including the owners of the two hotels (the other hotel being Mount View), had claimed compensation as per the prices stipulated under the Badrinath Dham redevelopment masterplan.
Disaster Management Secretary Ranjit Kumar Sinha Thursday said Rs 63 lakh was provided to 42 families today. On Wednesday, the government announced it would pay Rs 1.5 lakh as urgent relief and compensation to families impacted in Joshimath.
Sinha further claimed that the CBRI shall provide an assessment report of the demolitions.
"Also it will monitor the accommodations and residences to be demolished and shall also produce designs of the prefabricated shelters for temporary rehabilitation. The team of CBRI has arrived in Joshimath today and the survey work of the damaged buildings has been started," he said.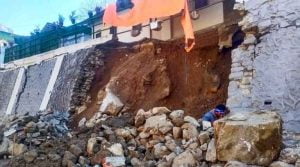 Sinha said two contingents of NDRF have been deployed in Joshimath and one more detachment is being despatched. At addition, 8 companies of SDRF have been deployed in Joshimath. Along with this, helicopters of the Army and ITBP have been posted at Gauchar to cope with any emergency. A geotechnical study is being carried out by IIT Roorkee, while the Geological Survey of India is performing a study of the selected site.
Wadia Institute is examining the seismicity of the area and 3 seismic stations have been established. Apart from this, geophysical exploration of the underground sub-surface survey has been initiated. A geophysical investigation of the impacted area is being done by the National Geophysical Research Institute, whose hydrological map will also be made available.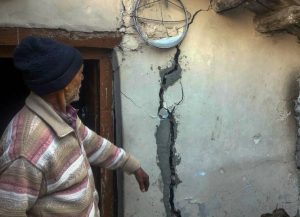 A team of the National Geophysical Research Institute (NGRI) Hyderabad will also reach Joshimath on Friday to explore the subsurface water conduit. The Disaster Management Secretary further added that a committee including CBRI, Wadia Institute, GSI, IIRS and NGRI has been created for risk assessment.
Sinha added that the discharge of water in Joshimath, which was 540 LPM on January 6, has fallen to 240 LPM at present.
There are a total of 344 rooms recognised in Joshimath with a capacity of 1425 people and 491 rooms in Pipalkoti with a capacity of 2205 people as shelters. So far, 73 households have been provided with the relief money (total Rs 3.65 lakh) (total Rs 3.65 lakh). An amount of Rs 13 lakh has been additionally granted to ten afflicted people for acute or completely damaged properties.
Sinha claimed that the number of structures in which cracks have been found are 760. One ward has been designated unsafe in Gandhinagar, two in Singhdhar, five in Manoharbagh, and seven in the Sunil area. A total of 128 buildings are placed in a dangerous zone. As of Thursday, 589 members of 145 households have been displaced in view of safety and security.
Joshimath is near the LAC and is placed in the Army's central sector.
On Thursday, Army Chief General Manoj Pande said roughly 25-28 buildings had developed minor fractures, and the units and jawans deployed there have been temporarily evacuated. If needed, they can be transported permanently to Auli.
The Army Chief said the BRO is fixing the road that had developed minor cracks. He said that work on an alternate route had been temporarily put on hold.
"There is no serious damage to the main axis going beyond Joshimath and no major impact on our operational readiness," he said.