India
Provide DMs with a list of producers who obtained nods before hiring child artistes: NCPCR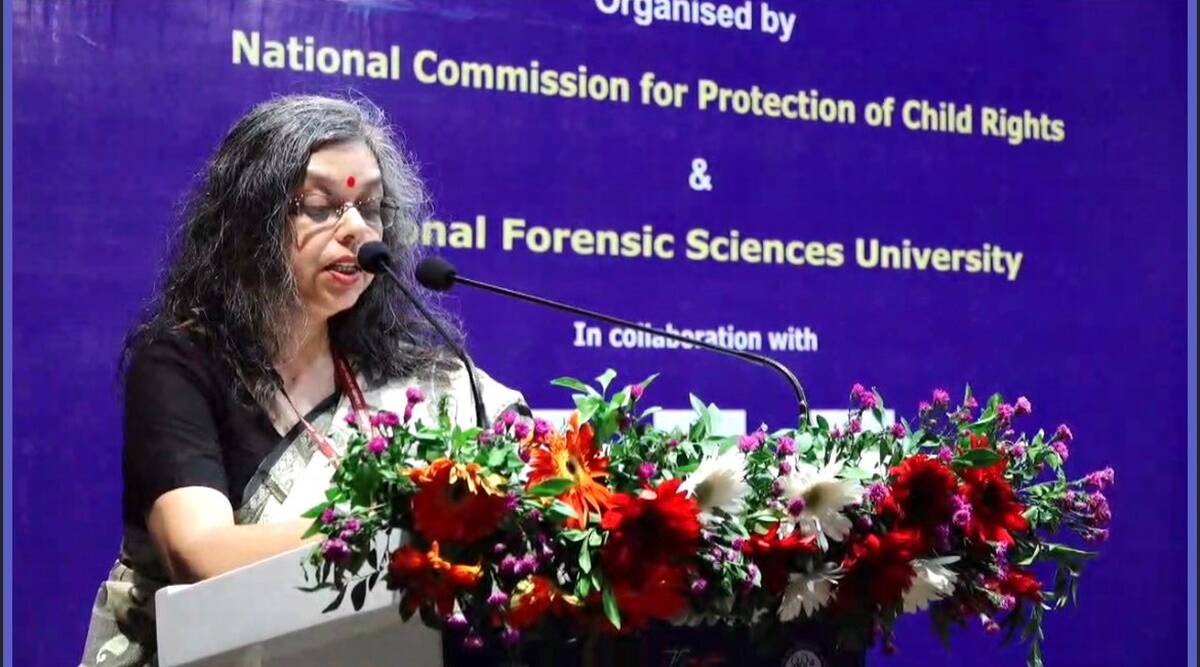 District magistrates across states and union territories have been instructed to provide to the National Commission for Protection of Child Rights (NCPCR) within seven days a report of all producers who have sought their permission before hiring child actors in audiovisual productions, including commercial events, on Tuesday.
In the letter signed by NCPCR Member Secretary Rupali Banerjee Singh, the commission said: "In accordance with Rule 2C(b) of the Amendment, any producer of any audio visual media production or any commercial event involving the participation of children shall only involve a child in participation after obtaining the permission of the District Magistrate of the district in which the activity will take place. Therefore, a producer must obtain permission from the District Magistrates before conducting production or shooting activities involving child actors. According to the mentioned provision, this prerequisite is mandatory and must be met before engaging child artistes for entertainment activities."
Also Read |A first: norms to protect rights of kids working on OTT platforms
Furthermore, the Commission requests your good offices to provide details on the number of permissions sought by producers over the period from 2017 to 2022 in accordance with the above mentioned provision. We would appreciate it if this information could be provided to the Commission within seven days."
The Commission referred to the Child Labour (Prohibition and Regulation) Rules, 1988, which were enacted in 2017.
A producer of any audiovisual media production or commercial event involving children's participation is required to obtain permission from the District Magistrate of the district where the activity will take place before engaging a child in participation. and shall furnish to the District Magistrate before starting the activity an undertaking in Form C and the list of child participants, consent of parents or guardian, as the case may be, name of the individual from the production or event who shall be responsible for the safety and security of the child."
Below is the list of DMs who the NCPCR has written to:
S.No
State
District
Particulars
1.
Himachal

Pradesh

Shimla
Deputy Commissioner Office Shimla –

171001

0177-2655988 (O)

0177- 2803400(R)

Email:[email protected]

2.
Solan
Deputy Commissioner Office, Solan (H.P.)- 1 73212

Email: dc-sol-h HNnic,in

3.
NCT of

Delhi

Central
District Magistrate (CENTRA L)

14, Darya Ganj , New Delhi- 110002 Email: [email protected]

Contact No.: 23282903

4.
New Delhi
2/1, Jam Nagar House, Sahajahan Road, New

Delhi ï I OOI I

Email: [email protected] Contact No.: 23386982

5.
South Delhi
District Magistrate (SOUTH)

M.B. Road, Saket, New Delhi-110068 Email: [email protected]

Contact No.: 29535025

6.
Rajasthan
Jaipur
District Magistrate 122, Rajiv Nagar, Shanti

Nagar, Civil Lines, Jaipur, Rajasthan 302007,

Email: [email protected]

7.
Jodhpur
District Magistrare, KachariParisar, Sri

Ganganagar, Jodhpur, Rajasthan 342001, Email:[email protected]

Email: [email protected]

8.
Udaipur
District Magistrate,Collectorate Rd, Near Delhi Gate, Shakti Nagar, Udaipur, Rajasthan 313001

Email:[email protected]

9.
Uttar

Pradesh

*ga
District Magistrats, Mahatma Gandhi Rd,

near SaikiTakiyaCrossing, Mohanpura,

Rakabganj, Agra, Uttar Pradesh 282010, Email [email protected]

10
Noida
District Magistrate,G.B.Nagar (UP) Phone: +9l-120-2560044 (O), Mobile: +9l -9870145599

Email: [email protected]

11
Prayagraj
District Magistrate, District Magistrate Office, Col1ectorate,Prayagraj-21 1002 (UP) Email : dmallDnic.in

Phone: +9l -532-24405 15, 2250300, 2250400

12
Madhya

Pradesh

Bhopal
District Magistrate,Col1ectorate, A-Block ,

Old Sectt., Bhopal (MP) India 462001 Email:[email protected]

13
Gwalior
District Magistrate, Collectorate, Ohadpur ,

District Gwalior (M.P.) Phone : 0751 — 2446200

Fax : 0751-2373301

Email : [email protected]

I4
lndore
District Magistrate, 518, Mahatma Gandhi

Rd, Moti Banglow ,New Siyaganj, Indore, Madhya Pradesh 452007, Email;[email protected]

Sehore
District Magistrate, 53XH+H6F, Sindhi

Colony, Sehore, Madhya Pradesh 466001, Email:[email protected]

Ph:075622 27766

Uttrakhand
Almora
District Magistrate,Collectorate Compound, Almora— 263601, Uttarakhand,

Email: [email protected]

16
Dehradun
District Magistrate, 15-17, NardevShastri Marg, Race Course, Dehradun, Uttarakhand 248001.

Email: dm-deh-uaJnic.in

17
Nanital
District Magistrate, 9FH6+5R4, District

Court Tallital, Tallital, Nainital, Uttarakhand 263002,

Email:dm-nai-uaHnic.in

18
West Bengal
Kolkata
Commissioner of Police , Kolkata

Email: cpiiikolkatapolice.gov.in,Ph:033- 22145060

19
Darjeeling
District Magistrate,Chauk Bazaar,

Darjeeling, West Bengal 734101, Email;dm-dariHnic.in

20
Howrah
District Magistrate, Office of the District

Magistrate & Collector, Howrah, 3rd Floor, New Collectorate Building, ó, Rishi Bankim Chandra Road, Pin — 711 101.

Email: dm-how-wbfinic.in

2 I
Gujarat
Ahmedabad
District Magistrate, Office of The Collector &District Magistrate,NearSubhash Bridge Circle, R.T.OAshram Rd, HridayaKunj,OldWadaj, Ahmedabad,Gujarat

— 380027,

Email: [email protected]

22
Maharashtra
Mumbai
District Magistrate, Office of Collector and

District Magistrate, First floor, Collector Office of Mumbai City, Old Custom House, Fo'rt, Mumbai – 400 001,

Email:

23
Mumbai Suburban
District Magistrate, District Collector and

District MagistrateDistrict Collector's OfficeAt/PO — Bandra Mumbai, District – Mumbai SuburbanPin — 400 051,

collector.mumbaisuburbHmaharashtra.gov.in

24
Pune
District Magistrate,district Collector Office, Opposite Sassoon Hospital,

Station Road, Pune-411001. Phone — 020-26122114

Email- rdc.pune-mh     gov.in

25
Nasik
District Magistrate, Old Agra Road, Nashik

District Maharashtra State India

PIN : 422002

Email collector.nas[email protected] Contact No Office — 0253-2578500, 2578700

Thane
District Magistrate, First Floor, Collector

Office, Court Nakan, Thane West 400601, Email: collector.thane@maharashtra.gov,in

27
Gua
North Goa
District Magistrate,Collectorate Building,

Opp. Municipal Garden, Panaj i, Goa 40300t,

Email: [email protected], Ph: 0832-2427690

South Goa
District Magistrate,MathanySaldanha

Administrative Complex, Panvel – Kochi – Kanyakumari Hwy, Near KTC Bus Stand, Margao, Goa 403601,

Email: cols.Noa@,nic.in, Ph; 0832-2794414

29
Kerala
Ernakulum
District Magistrate, Collectorate, Kakkanad,

Ernakulam – 682 030 Email : [email protected]

Office Phone : 0484-2423001 Camp Telephone -0484-2372902

30
Kozhikode
District Magistrate, 7QMR+PQG, Wayanad

Rd, Civil Station, Eranhippalam, Kozhikode, Kerala 673020,

Email: [email protected], Ph: 04952371400

31
Thiruvananthapuram
District Magistrate, 2nd Floor Civil Station

Building, Civil Station Road, Thiruvananthapuram, Kerala 695043, Email:[email protected],

Ph: 0471 -2731177

32
TN
Chennai
District Magistrate, RajajiSalai, Fourth Floor,

62, Beach Rd, George Town, Chennai, Tamil Nadu 600001,

Email: [email protected], Ph: +9!-44- 25228025

33
Coimbatore
District Magistrate,Collectorate Building

Coimbatore- 641018, Email: [email protected], Ph; 0422-2301 I l4

34
Madurai
District Magistrate, First Floor,

Collectorate, Madurai — 625020

Phone : 0452-2531110

Camp Office : 0452-2532290 E mail : collrmdul0jnic.in

35
Telangana
Hyderabad
District Magistrate,NampaIly, 5-8-505,

Chirag Ali Lane, Abids, Hyderabad, Telangana 500001,

Email;collector [email protected] Ph: 040-23202833

36
Andaman &

Nicobar

SOUTH

ANDAMAN

District Magistrate, OFFICE OF THE

DEPUTY COMMISSIONER (DISTRICT OF SOUTH ANDAMAN),

Email: [email protected], Ph: 03192233089

37
Noah Andaman
District Magistrate, North & Middle

Andaman, Email:[email protected] Ph: 03 192-262999

38
Nicobar
District Magistrate, District Magistrate

Nicobar/Deputy Commissioner,

Email:[email protected] Ph: 03193-265 177

39
Puducherry
Karaikal
District Magistrate, District Collectorate,

duplex street, Karaikal., Email: [email protected], Ph: 04368-221580

40
Yanam
District Magistrate, I — Floor, New Revenue

Complex, Vazhudavoor Road, Pettaiyanchathiram,Puducherry. Email: [email protected],

Ph: +91 -413-2299502

41
Matte
District Magistrate, District Magistrate, I —

Floor, New Revenue Complex, Vazhudavoor Road, Pettaiyanchathiram, Puducherry — 605 009.

Email: dcrev.oonHpnic,in,

Ph: +91 -413-2299502
42
Pondicherry
District Magistrate, I — Floor, New

Collectorate Building, Vazhudavoor Road, Pettaiyanchathiram,

Puducherry — 605 009.

Phone : 0413 — 2299502

Email : [email protected]

43
Assam
KamrupMetropolitan
District Magistrate, Lichubagan, Hengrabari,

Guwahati, Assam, Ph:0361 254 0149,

Email:dc-kamru manic.in

44
Kamrup
District Magistrate, 5MVC+6X2, DC Office Road, Amingaon, NamatiJalah, Assam 781039,

Email:[email protected] Ph: 0361 -2684404

45
Chandigarh
Chandigarh
District Magistrate, Estate Office Building,

Sector 17, Chandigarh, Email: [email protected], Phone: 01722700109

46
Nagaland
Dimapur
District Magistrate, VQ73+5FV, Diphupar

'B', Dimapur, Nagaland 797115, Email: [email protected]_, Ph: 9717824814

47
Kohima
District Magistrate, Deputy Commissioner,

Kohima,

Email: dckma-nglHnic.in, Ph:0370 2290355

48
Bihar
Patna
District Magistrate, 6, Fraser Rd, Rajapur,

Raja JiSalai, Indira Nagar, Patna, Bihar

800001,

Email:[email protected], Ph: (0612) 2219545

49
Odisha
Puri
District Magistrate,Collectorate, Puri-75200 l

Tele: – 06752-222034 (Off), 06752-22203,

Email: dm urifinic.in

Bhubaneswar
District Magistrate, 7RFG+5 V6, Keshari Nagar, Bhubaneswar, Odisha 751001, Email: [email protected],

Ph: 06755220001

50
Andhra

Pradesh

ChittOOF
District Magistrate, Vivekananda Bhavan,

Vellore Road, Chittoor,

Email: [email protected], Ph: 08572240333