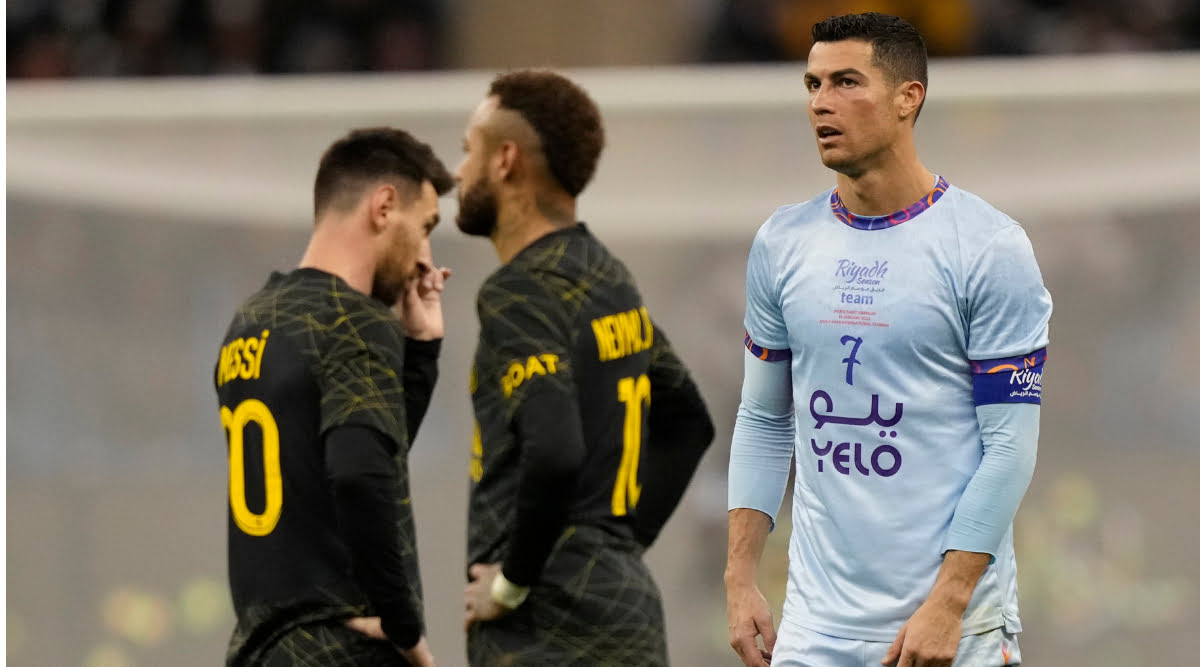 PSG versus Al Nassr-Al Hilal Saudi All-Star XI Highlights: Cristiano Ronaldo scored two goals in his debut game for Al Nassr in Saudi Arabia. The Portuguese international captained the Saudi All-Star XI against Paris Saint-Germain in a friendly in Riyadh. Lionel Messi, a longtime nemesis of Cristiano Ronaldo, and Kylian Mbappe also scored for the European powerhouses in their 5-4 victory.
It was a momentous day for Saudi Arabia, with the first hour of the match promising to be interesting. Messi scored within the opening three minutes, and Ronaldo equalised with a penalty kick. The Portuguese would equalise again to cancel off Marquinhos's goal before Kylian Mbappe's penalty gave PSG the lead in the second half. By far, the Frenchman was the finest player of the evening.
PSG's starting lineup is as follows: Navas; Hakimi, Ramos, Marquinhos, Bernat; Ruiz, Soler, Sanches; Messi, Neymar, and Mbappe. Al Nassr-Al Hilal XI: Al Owais; Al Ghanam, Soo Jang, Al Bulayhi, Abdulhamid; Kanno, Gustavo, Pereira; Carilloa, Talisca, Ronaldo.