India
Rabi season NBS rates approved by the government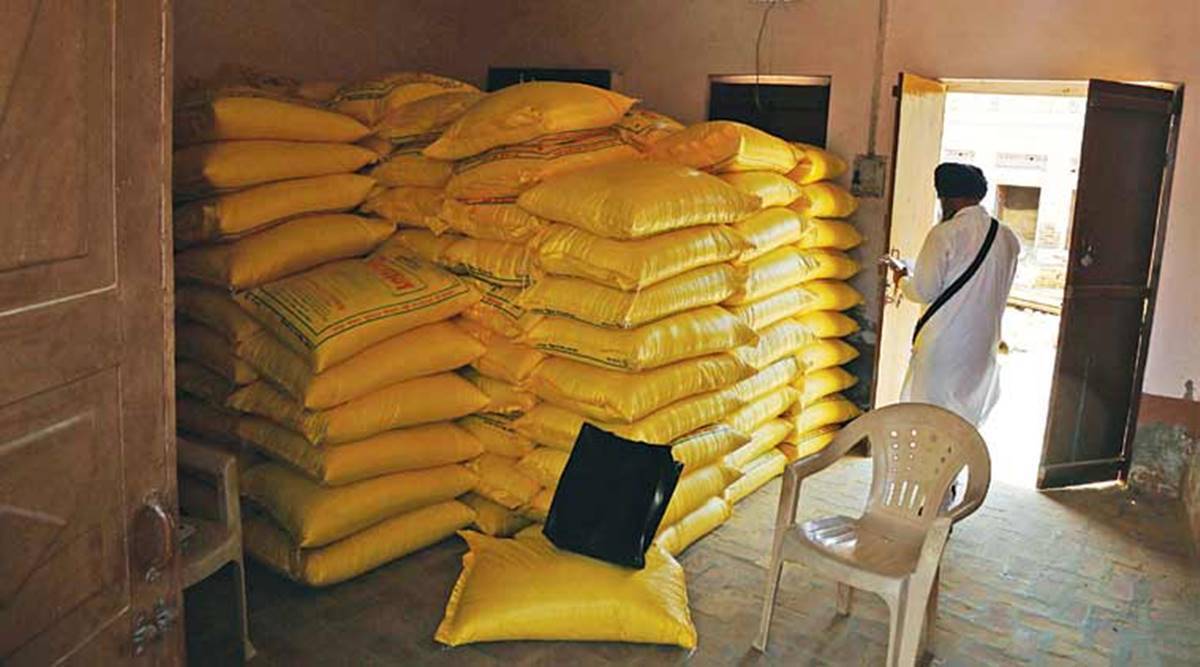 For the rabi season 2022-23, the Centre approved rates of Nutrient Based Subsidy (NBS) for Nitrogen (N), Phosphorus (P), Potash (K), and Sulphur (S).
Prime Minister Narendra Modi presided over a meeting of the Union Cabinet in which a decision was taken to this effect.
Nitrogen (N) is priced at Rs 98.02 per kg, Phosphorus (P) at Rs 66.93 per kg, Potash (K) at Rs 23.65 per kg, and Sulphur (S) at Rs 6.12 per kg. It is anticipated that the rates will be effective from October 1, 2022, to March 31, 2023.
An official statement issued after the Cabinet meeting states, "this will ensure that all P&K fertilizers are available to farmers at subsidized prices during Rabi 2022-23 and support the agriculture sector."
Moreover, the statement stated that "the government of the Union has primarily absorbed the volatility in international fertilizer and raw material prices."
It is estimated that the move will require a financial outlay of Rs 51,875 crore during the October-March period of 2022-23. As part of this support, indigenous fertilizer (SSP) is also supported through freight subsidies.
The Minister of Chemicals and Fertilizers, Mansukh Mandaviya, announced that the government had increased the subsidy owing to the rise in fertilizer prices on the international market.
According to Mandaviya, a sum of Rs 54,500 crore was allocated in the Union Budget (2022-23) for fertilizer subsidies during the 2022-23 rabi season, which has now been increased to Rs 1,38,875 crore.
According to Mandaviya, of the Rs, 54,500 crore total fertilizer subsidy for the rabi season 2022-23, Rs 21,000 crore was allocated for P&K fertilizers, while Rs 33,500 crore was earmarked for urea. According to him, after the Union Cabinet decision, the amount of P&K and urea subsidies will be increased to Rs 51,875 crore and Rs 87,000 crore, respectively.
In 2022-23, Mandaviya estimated that the fertilizer subsidy would reach Rs 2.25 lakh crore, the highest level ever. According to Mandaviya, fertilizer subsidies totalled Rs 1.6 lakh crore in the previous financial year.
According to him, after the NBS rates for the rabi season were approved, fertilizers prices would not increase for the next six months.
Mandaviya noted that the government had taken several steps to ensure that fertilizers are available at competitive prices for India by facilitating several long-term agreements between Indian companies and foreign suppliers.
"We have entered into long-term agreements [for the supply of fertilizers], which will meet 50% of our needs. As a result, DAP prices hovering around $950 per metric tonne have decreased to $750 per tonne," Mandaviya explained.
It used to be that there was a cartel. In the past, prices were increased because we did not have an assured supply. Now, we have secured our 50% supply," he said.
In an interview with the minister, he stated that India would not import urea after 2025. It is expected that India will be able to meet its urea demand through domestic production and nanourea production after 2025.