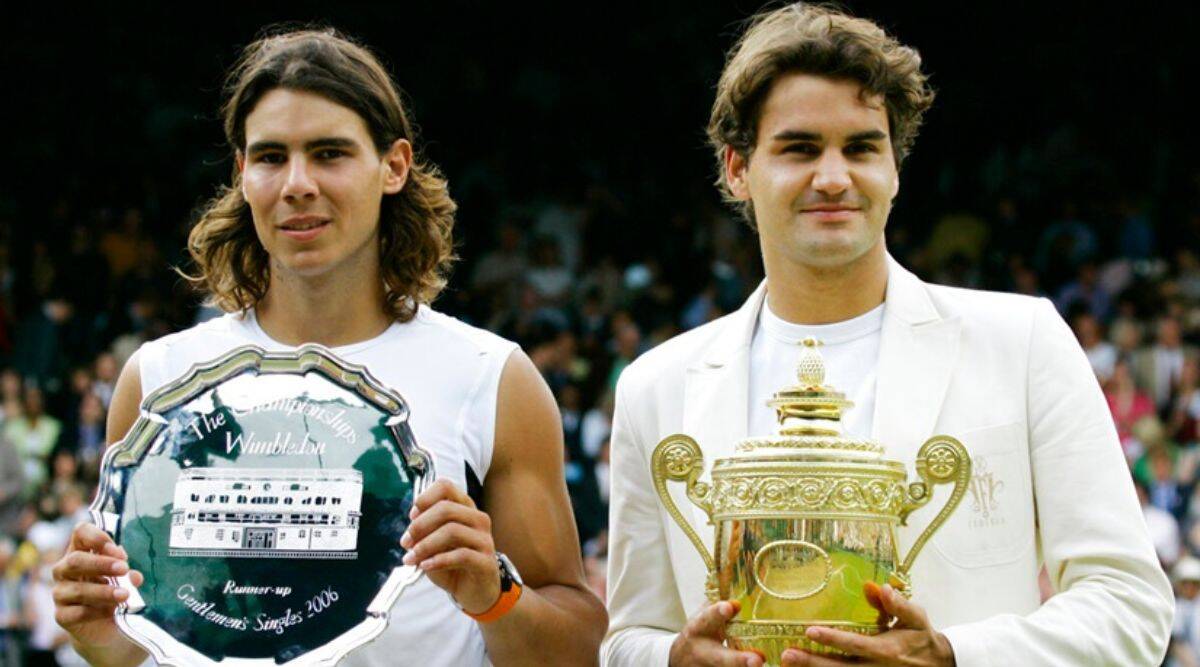 Two names that are synonymous with an entire generation of tennis fans are Roger Federer and Rafael Nadal. They're like fire and ice, two sides of the same coin, names that have been intertwined for years.
One of them announced his retirement on Thursday, breaking millions of hearts. In a farewell tweet, Roger Federer announced that he's ending his illustrious career. This was the end of an era and more importantly, the end of a rivalry that has lasted over a century.
Nadal, like many who wished Federer the best on this day, took to Twitter to wish his rival and friend well.
Dear Roger,my friend and rival.
I wish this day would have never come. It's a sad day for me personally and for sports around the world.
It's been a pleasure but also an honor and privilege to share all these years with you, living so many amazing moments on and off the court 👇🏻

— Rafa Nadal (@RafaelNadal) September 15, 2022
"Dear Roger, my rival and friend. I wish this day hadn't come. Personally and for sports around the world, it's a sad day. Having shared so many great moments on and off the court with you has been a pleasure and honor," the Spaniard said on Twitter.
It's going to be great to share more moments together in the future. There's a lot to do together, we know that. Until then, I wish you lots of happiness with Mirka, your kids, your family, and all that lies ahead. Hopefully, I'll see you in London @LaverCup," he added.
It has been confirmed that Federer and Nadal will team up at the Laver Cup in London in October to play doubles with the 20-time Grand Slam singles champion.
Related Posts
Why this IPL season could be the most popular, circulated, and subscribed ever
IPL 2023 RCB vs DC Live Streaming Information: When and where to witness Bangalore versus Delhi.
It had never happened to me before, says Wojciech Szczesny as he leaves the pitch grasping his chest.
IPL 2023: Perfect strike Abhishek Sharma, Harry Brook's colleague, notes that Brook's Test and Twenty20 styles are comparable.
"I'm really pleased with my batting, and my bowlers will win me more matches in the future," said Nitish Rana of his defeat to SRH.
The Juventus stadium suspension for Romelu Lukaku-related racist chants has been suspended
Pakistan defeats New Zealand in Babar's 100th T20 as captain.
IPL 2023: Harry Brook scores the first century of the season at Eden Gardens.
Nicholas Pooran, communicating with Rishabh Pant, states that the recovery phase can be melancholy and discouraging.
A few days ago, a large number of Indian admirers criticised me. I'm glad I could silence them: Harry Brook after scoring a century versus KKR