India
Raghuram Rajan said of his participation in Rahul Gandhi's Bharat Jodo Yatra, "Support those traversing the length of India to strengthen national unity."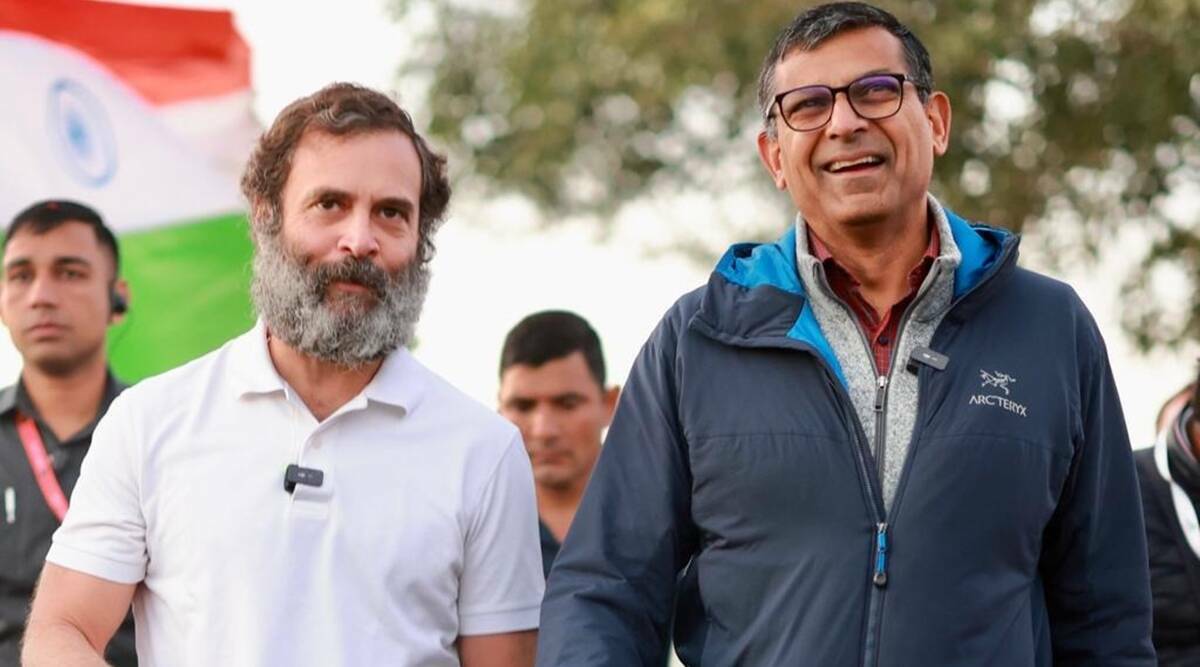 Raghuram Rajan, a former governor of the Reserve Bank of India, stated on Monday that he participated in Rahul Gandhi's Bharat Jodo Yatra as a "concerned citizen" and not as a former public servant or an economist. Rajan explained that it intended to assist those "crossing the length of India to strengthen national unity and communal harmony." In Rajasthan on December 14, 2022, Rajan joined Gandhi's Yatra.
Rajan stated in a January 2 article on LinkedIn, "Love, not hatred, equality and justice, not cronyism and oppression, unity in diversity, not polarisation, a dynamic argumentative democracy, not an intolerant police state, a cooperative world, not a world at war: these are all worth fighting for. Each of these, however, will be in jeopardy in the coming years unless everyone does their part."
"I participated in the Bharat Jodo Yatra, not as a former public worker or economist, but as a concerned citizen. Rajan continued, "I walked a few miles to show my support for the determined individuals who, in the traditional Indian way, are walking the length of India to promote national unity and communal harmony."
In video footage uploaded by Gandhi on Twitter in December, Rajan can be heard stating, "You need internal unity in order to have external security. Many assert we can fight inside… We will repress this and that minority, and we will be formidable on the exterior. It cannot be done."
Rajan repeated this sentiment in his New Year's article, in which he cited the emergence of "strong, dynamic, inclusive, liberal democracies integrated into an open global economic system" as a "key component" in "global prosperity and well-being."
"Those who assume we will be a unified group once we have eliminated this or that minority are living in a fantasy world." "The forces of hatred are always on the lookout for new victims once the previous ones have been eliminated since hatred is the glue that holds the movement together," he explained. And smouldering rage among people crushed under the state's foot has the propensity to erupt in unforeseen and terrible ways.
"There is sufficient diversity in India to keep hatemongers busy for a long time – select any trait that has split other countries apart, and we have it. At a time when our nation faces great threats on its borders, the dividing aim of the hatemongers is genuinely unpatriotic. Rajan stated, "We can and must do better."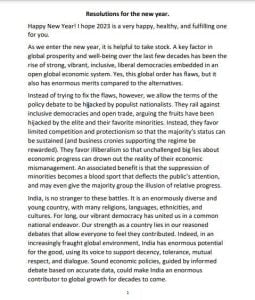 ---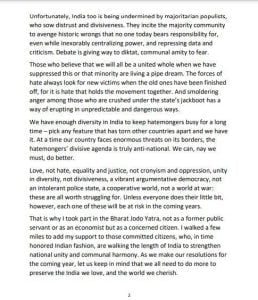 He also expressed his aspirations for a "diverse and young" country such as India, and emphasised the country's ability to emerge as "an enormous contributor to world growth" in the midst of an unstable global climate.
Rajan also challenged Indian citizens to vow to "do more to protect the India we cherish and the world we value."
The Bharat Jodo Yatra, which began in September of the previous year, resumed from Delhi on Tuesday, following a nine-day respite. The march's leader, Rahul Gandhi, is slated to arrive in Uttar Pradesh in the evening, then go to Jammu and Kashmir through Himachal Pradesh.