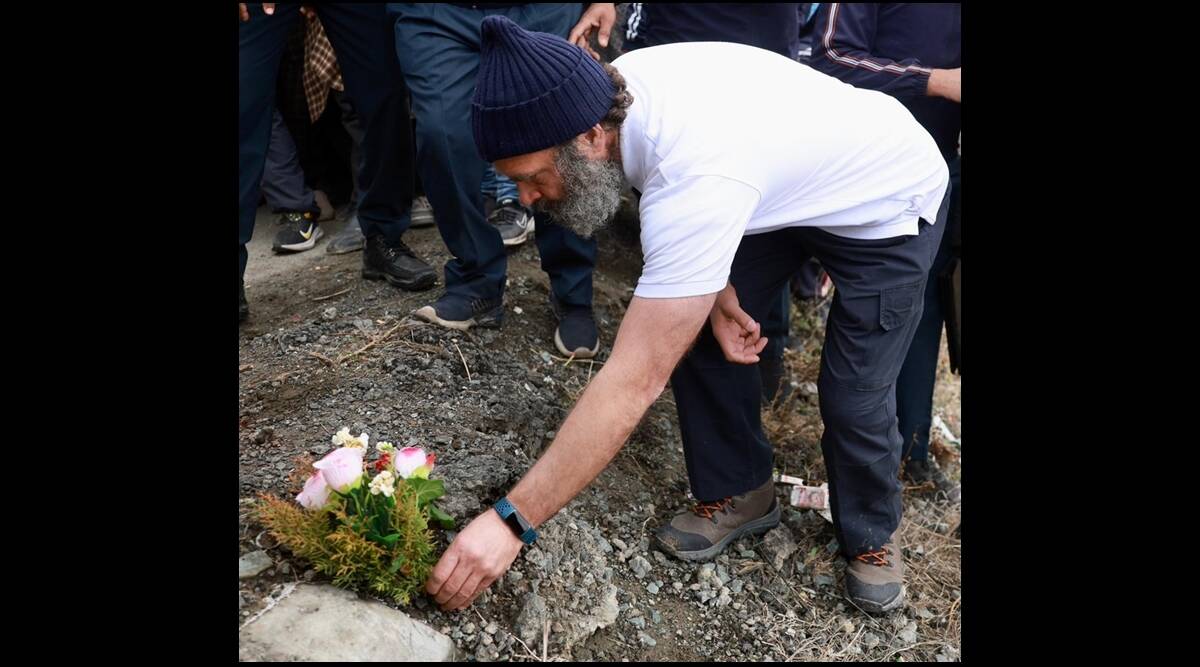 Rahul Gandhi, a leader of the Congress party, brought flowers to the Jammu and Kashmir district of Pulwama on Saturday to honour the 40 CRPF soldiers who died in 2019 when a car bomb went off.
उस मिट्टी को नमन, जहां पुलवामा हमले के वीर शहीदों का खून शामिल है।

आज #BharatJodoYatra के दौरान @RahulGandhi जी ने पुलवामा हमले में शहीद हुए वीर जवानों को श्रद्धांजलि अर्पित की। pic.twitter.com/OykL0ygOCb

— Congress (@INCIndia) January 28, 2023
Gandhi, who is on the last leg of the Bharat Jodo Yatra, put a bouquet of flowers at the spot where a Jaish-e-Mohammed suicide bomber blew up a CRPF bus four years ago on the Jammu-Srinagar national highway.
The Yatra, which is going to Srinagar, stopped for a short time to honour the CRPF members who were killed.
The march Gandhi led on foot began on September 7 in Kanyakumari and will end on January 30 in Srinagar.
Related Posts