India
Rahul Gandhi refers to the BJP as his "guru" and says it continually reminds him of what he should not do.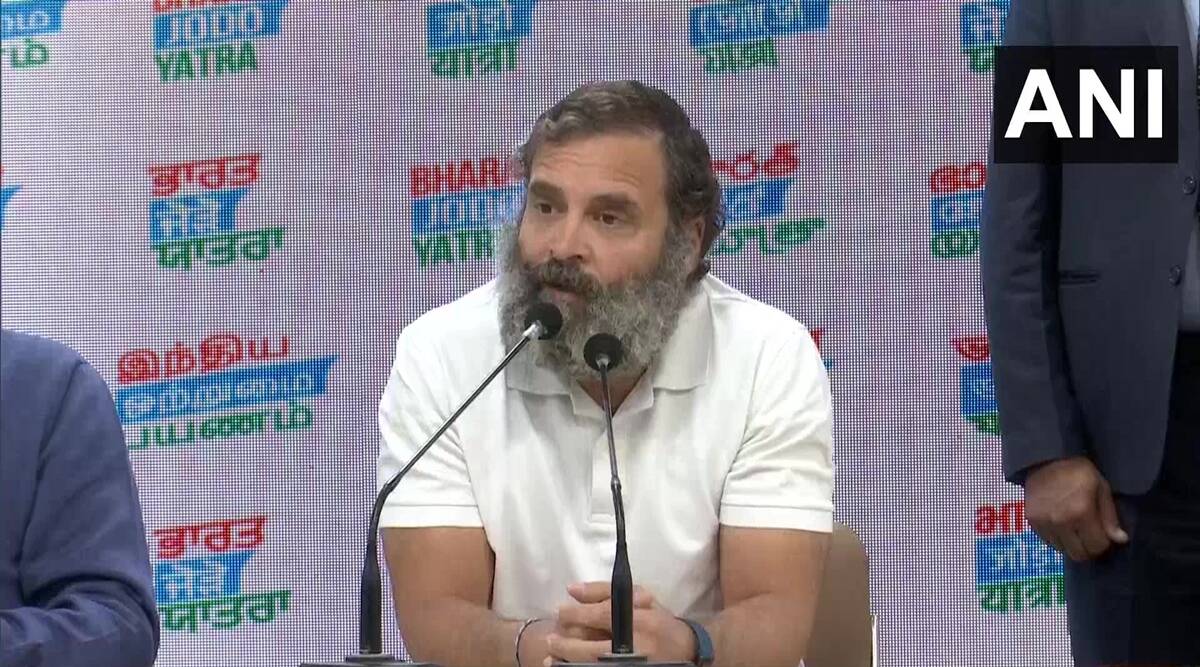 Taking a jab at the BJP, Congress leader Rahul Gandhi said on Saturday that he viewed the saffron party as his guru since it continually reminds him of what not to do while in power.
"I want them (BJP) to actively attack us. This will aid the Congress party in comprehending its ideology. I regard them (the BJP) as my guru. While addressing the media at the AICC headquarters in New Delhi, the lawmaker from Wayanad stated, "They are showing me the route and instructing me on what not to do."
Mentioning that he initially viewed the Bharat Jodo Yatra as a typical travel from Kanyakumari to Kashmir, Rahul stated, "Slowly, we realised that this yatra had a voice and emotions. I would like to thank the BJP and RSS, because the more they target us, the more it benefits us somehow, as ANI reported.
"The Bharat Jodo Yatra is available to everyone. No one will be prevented from joining us. Akhilesh ji, Mayawati ji, and others desire "mohabbat ka Hindustan," and our ideologies are related," he continued.
"Every Opposition leader is with the Congress on the Bharat Jodo Yatra, but I understand there are political considerations," he continued, adding that there was a massive undercurrent against the BJP, as reported by PTI. "The Congress will attempt to make other Opposition leaders feel at ease. There must be mutual regard.
In addition, Rahul asked the Opposition parties to properly coordinate an alternative vision for the BJP. "Based on what I've heard on the ground, the BJP will have a very difficult time winning the elections if the Opposition presents a coherent vision and stands with it." But the opposition must coordinate correctly and present an alternative vision to the people," he stated, as reported by ANI.
Alleging that the BJP continuously claimed that he was attacking the Army anytime he questioned the Centre, Rahul stated, "The government should accept responsibility for its errors and not hide behind the military forces." Congress further stated that China and Pakistan were "planning something significant" and that Doklam and Tawang were preparatory actions for this.
Referring to the upcoming 2023 Madhya Pradesh Legislative Assembly elections, the former president of the Congress party stated, "I can put it in writing that the Congress will sweep the election. The BJP will remain invisible. I can assure you of this. Everyone in the House of Commons is aware that the BJP created its administration through money."
When reporters asked him about his t-shirts making news, Rahul Gandhi responded, "Why is the T-shirt causing so much disruption?" Winter does not frighten me, so I do not wear a sweater. I intend to wear a sweater once I begin to feel cold."
(With inputs from agencies)