India
Madhya Pradesh(Bhopal)
Rahul Gandhi takes a break from his walking tour to ride a bike during the Bharat Jodo Yatra in Madhya Pradesh. Watch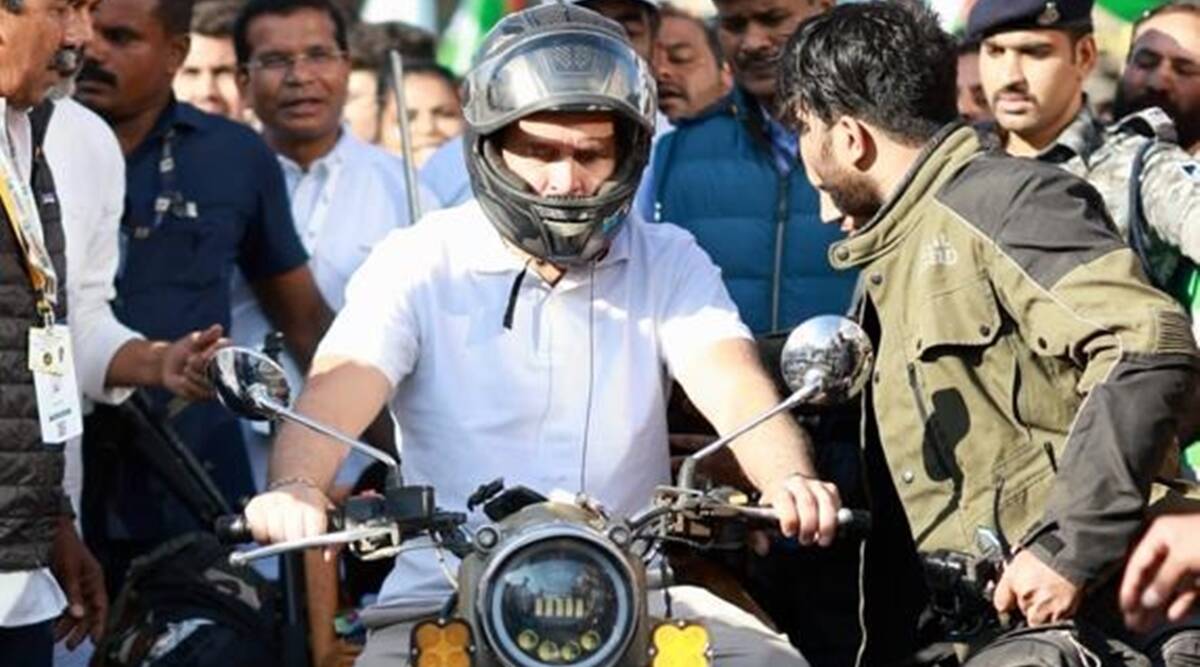 A crowd of party activists, media persons, and onlookers gathered in Mhow, Madhya Pradesh, were taken aback when Congress leader Rahul Gandhi opted to ride a motorcycle during the party's Bharat Jodo Yatra on Sunday.
According to a viral video, Rahul is seen riding a bike with a helmet strapped to his head while security personnel clear the path.
#WATCH | Congress MP Rahul Gandhi rides a motorbike during the 'Bharat Jodo Yatra' in Mhow, Madhya Pradesh. pic.twitter.com/TNG1yvwKbo

— ANI (@ANI) November 27, 2022
The yatra participants resumed their march on Sunday morning after stopping at Mhow, where Dr B R Ambedkar was born. After passing through the suburban area of Rau, where a red carpet was rolled out to welcome the march, they have now reached Indore, according to the news agency PTI.
On November 23, the Yatra reached Madhya Pradesh.
जब हम चलते हैं तो रास्ते खुद बन जाते हैं…#BharatJodoYatra pic.twitter.com/LL3RRX10Ez

— Congress (@INCIndia) November 27, 2022
Rahul had accused the BJP and the RSS of trying to undermine and dismantle the Constitution behind the scenes during a public meeting in Mhow on Saturday, which coincided with Constitution Day.
Moreover, Rahul stated that the Sangh had penetrated every institution of the country, including the judiciary, the media, and the armed forces.
Additionally, Congress president Mallikarjun Kharge attended the event.