India
Rajnath travels to Andaman amid Chinese incursions into the Indian Ocean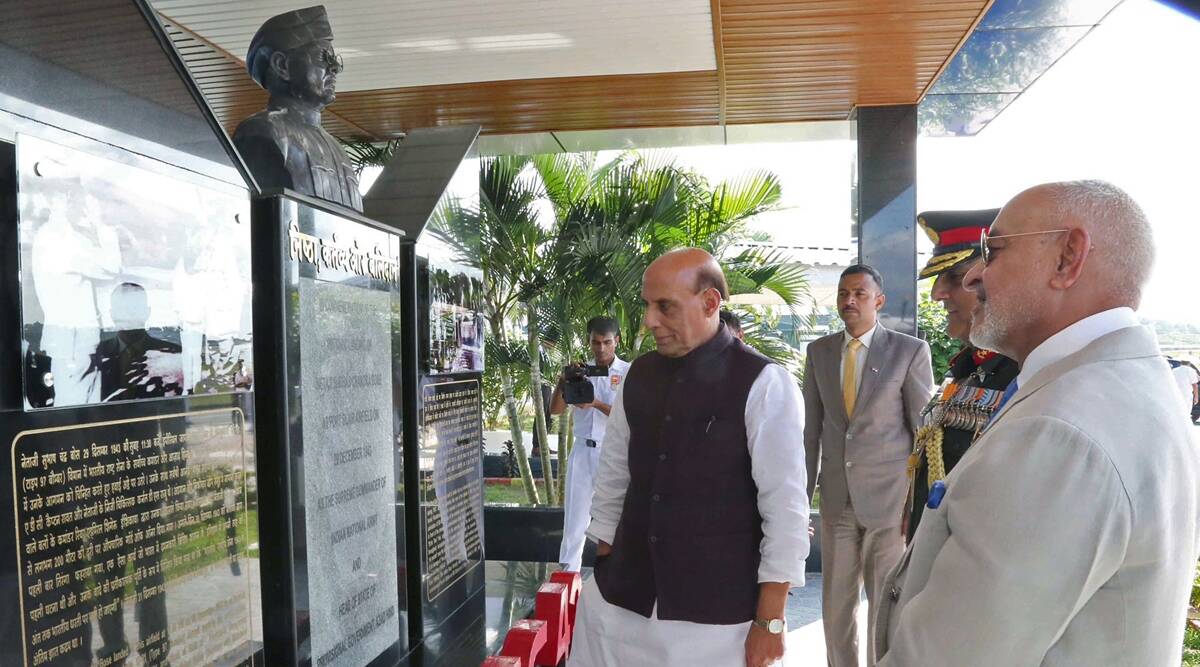 With China making further incursions into the Indian Ocean region, the visit by Defence Minister Rajnath Singh to the crucial military command at the Andaman and Nicobar archipelago beginning on Thursday acquires additional significance (IOR).
Given the proximity of these isolated islands to the Indo-Pacific, the defence ministry stated that the defence minister's visit to the islands is also intended to raise morale among the troops stationed there.
The military command at the Andaman and Nicobar archipelago aids India in maintaining close surveillance of the main sea lanes of communication (SLOC) in the Bay of Bengal, including the Malacca Strait, the Sunda Strait, and the Ombai-Wetar Straits, from which the majority of global shipping traffic passes. The Integrated Theatre Command, which has been in existence for 21 years and was founded in 2001, is a national military reform initiative now under progress.
Singh examined the operational readiness of the Andaman & Nicobar Command and infrastructure development on the islands during his two-day first visit as defence minister to the Port Blair headquarters of the only integrated quad-services command in the nation.
He also spoke with the soldiers stationed on the islands and visited the ANC Joint Operations Centre (JOC), which is also known as the hub for coordinated planning for logistical assistance, surveillance, and mission execution.
Singh will travel to Campbell Bay's Indira Point on Friday. This is the southernmost point of the Great Nicobar Islands, which are separated from Indonesia by the 163-km-wide Six Degree canal, which is used by all shipping traffic from the Malacca strait to the West. This is thought to contain the vast majority of Chinese ships, making it an important strategic location for India.
India uses the Campbell Bay airfield to support frequent operations for oceanic surveillance. It is also expected to develop into a significant centre for trans-shipment for India and its neighbours.
According to a statement from the ministry, the defence minister also visited Sankalp Smarak, the site of Netaji's historic arrival on December 29, 1943, and reviewed a Quad-Service Guard of Honour.