India
Rajya Sabha bids farewell to Chairman Venkaiah Naidu; PM appreciates his one-liners, wit-liners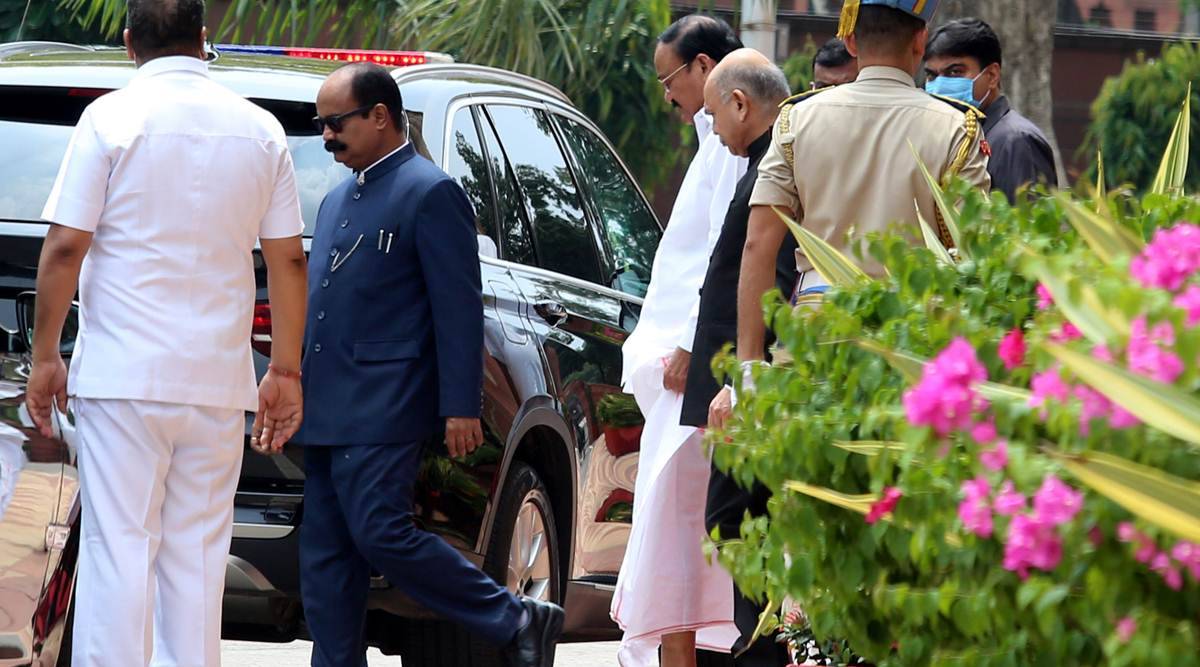 Prime Minister Narendra Modi on Monday bid farewell to Vice President M Venkaiah Naidu in the Rajya Sabha, praising him for his witty one-liners and asking MPs to speak in their mother tongue and promote democratic values ​​during their "highly productive" five years period.
Naidu is completing his five-year term as the Vice President on August 10.
Underlining Naidu's penchant for words, "Your style of expression is as impeccable as it is unique," Modi said, adding that Naidu's political journey reaffirmed one's faith in linguistic diversity of the country. "Your one-liners are wit-liners and win-liners too… There is nothing left to say after that. Your every word is heard, liked, respected and never countered. It is," Modi said in his speech.
TMC member Derek O'Brien recalled how Naidu lost his mother in an accident as an infant. "I am sure it would make a good story for your autobiography, which you must write," he said, "Sir, one of the pleasant things we remember is the great food you served us. And you are a great host. Not only you but, I think, equal credit should be given to Mrs. Naidu.
DMK leader Tiruchi Siva praised the Vice President for changing the colonial language of the House.
BJD leader Sasmit Patra thanked Naidu for encouraging young MPs in the House. Jairam Ramesh of Congress said, "There have been two eminent Indians from Nellore district of Andhra Pradesh who have occupied the post of Vice President and Chairman of Rajya Sabha…Dr. Sarvepalli Radhakrishnan and Muppavarapu Venkaiah Naidu… Five years ago, when you took over, you started your innings by saying, 'If you cooperate, I can get the job done.' Today, after five years of cooperation and operation, it is time to part ways. ,' Ramesh said, it was an emotional moment.
TMC's Jawahar Sarkar said Naidu, under whom he served as a bureaucrat, recalled how Naidu bid him farewell from the bureaucracy. "I am not comfortable with disruptive politics. I understand the need for protest and support it. Protest is an essential component of democracy… I am privileged to have impartial ministers like you, Mr. Jaitley and Mr. Javadekar on the bench," the government said.
RJD's Manoj Jha said that Naidu's "time is up" [as Rajya Sabha speaker] also harassed him in class at Delhi University, because "I clocked every three minutes hoping to hear the words checked".
CPM's Bikash Ranjan Bhattacharya recalled the day he was sworn in: "That day, I took the oath in my mother tongue, Bengali… I think, what impressed everyone is your concept of pluralism."
Harivansh presented Naidu with a farewell message on behalf of the Rajya Sabha members. In the message, members of the Upper House said: "As an immaculate jargon, you (Naidu) have often added a dash of humour when the tension is heightened by weaving the words together in a rhyming but meaningful way. Your oratory talent with quick wit and humour makes you one of the finest orators we have seen in our parliamentary politics in recent times."
"Sir, we are grateful to you for tactfully conducting the business of the House during the unprecedented COVID pandemic. Your concerns in ensuring our personal health and safety during difficult times while keeping the House functional will be remembered for times to come," it read.