India
Rajya Sabha motion from private member calls for implementation of Sachar panel report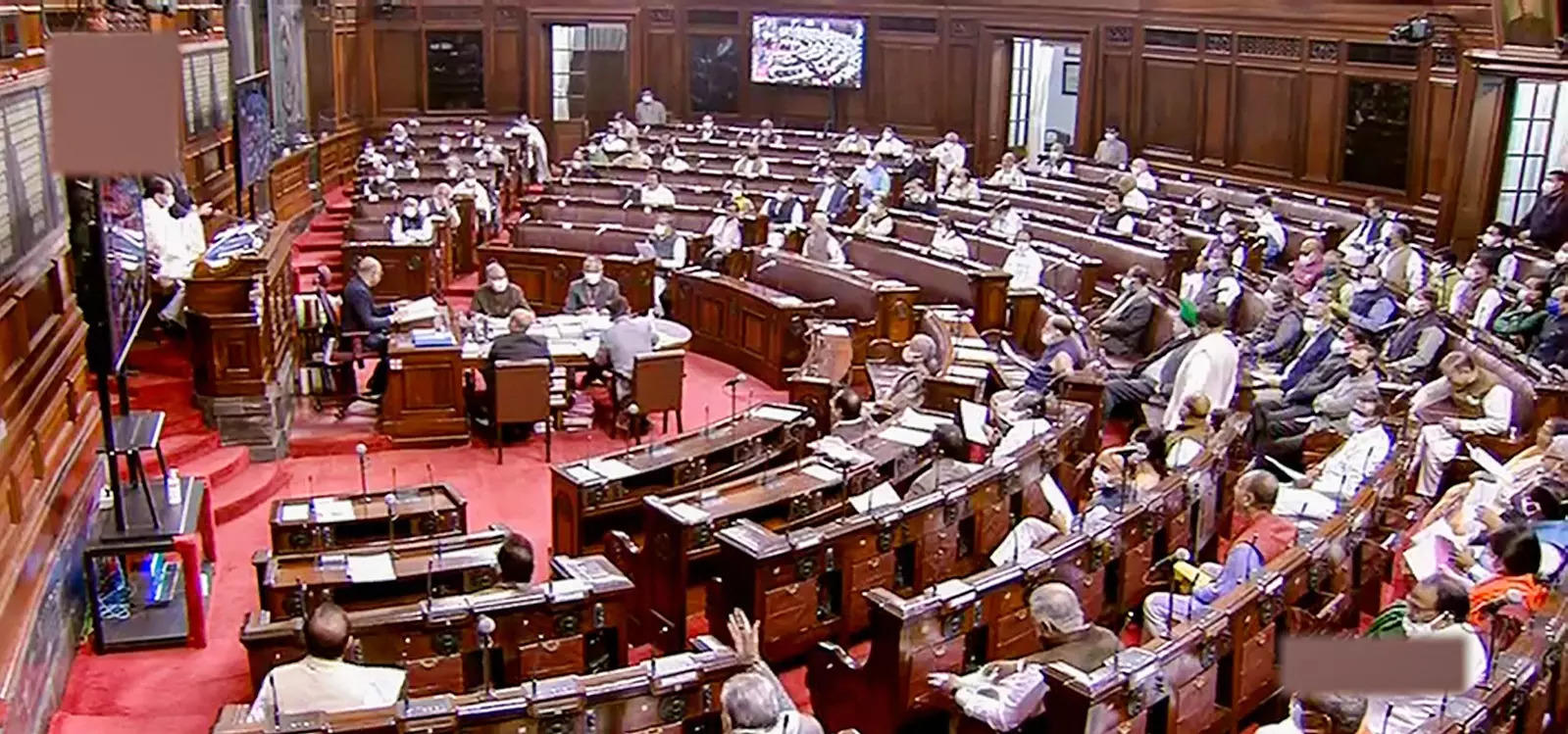 The Rajya Sabha discussed a private member's motion on Friday that urged the government to put the Sachar Committee's recommendations and those of previous reports that have addressed the educational and social backwardness of the Muslim community into practise.
MPs from the Congress, TMC, and Samajwadi Party, as well as P V Abdul Wahab of the Indian Union Muslim League, fervently supported the motion once it was moved.
Wahab stated that according to the Ranganath Misra Commission Report from 2007 and the Sachar Committee Report from 2006, Muslims in India have a worse standard of living than SCs and STs. According to the Sachar Committee study, one-fourth of Muslim children between the ages of 6 and 14 have either never attended school or are dropouts.
Most opposition MPs, including John Brittas of the CPI(M) and Imran Pratapgarhi of the Congress, criticised the government for reducing the budget allocation for programmes run by the Minority Affairs Ministry during the two-and-a-half-hour debate on the matter. The BJP MPs reaffirmed "sabka saath, sabka vikas," maintaining that everyone is eligible for the government's development programmes, regardless of their religious affiliations.
Sandosh Kumar of the CPI remarked that although the BJP "talks about Muslims and sabka saath, sabka vikas," the party has "poor" Muslim representation. He backed the Sachar Committee's recommendation. The goal, according to Kumar, is to create an India-Pakistan conflict in each Indian hamlet around the nation's 75th anniversary of independence.
"There is no discrimination towards the minority and the lower classes," claimed BJP member Rakesh Sinha. "Programs pertaining to power, water, and other facilities are reaching every area of the nation." Asserting that "much like the British, the purpose of the Congress in creating the Sachar Committee was to create a religious split in society," Sinha continued by equating the Sachar Committee with the Hunter Commission under the British.
No one inquires as to whether a user is from a majority or minority community when a highway is built or when drinking water is made available to families, he claimed.
According to BJP leader G V L Narasimha Rao, his group has opposed the Sachar Committee report because it was "patently a communal activity." He claimed that it "reflected the appeasement politics and the politics of minorities."
Manoj Kumar Jha, a member of the Rashtriya Janata Dal, asserted that polarisation, mob lynchings, and hate crimes are on the rise. He claimed that rather than approaching issues from a religious standpoint, one must consider human rights.
Jha emphasised the environment of fear in a protracted, emotive speech and described instances when "many of his Muslim PhD students chose safe themes for dissertation rather than what comes easily to them."
The Maulana Azad National Fellowship shouldn't have been eliminated, according to Jebi Mather of the Congress.