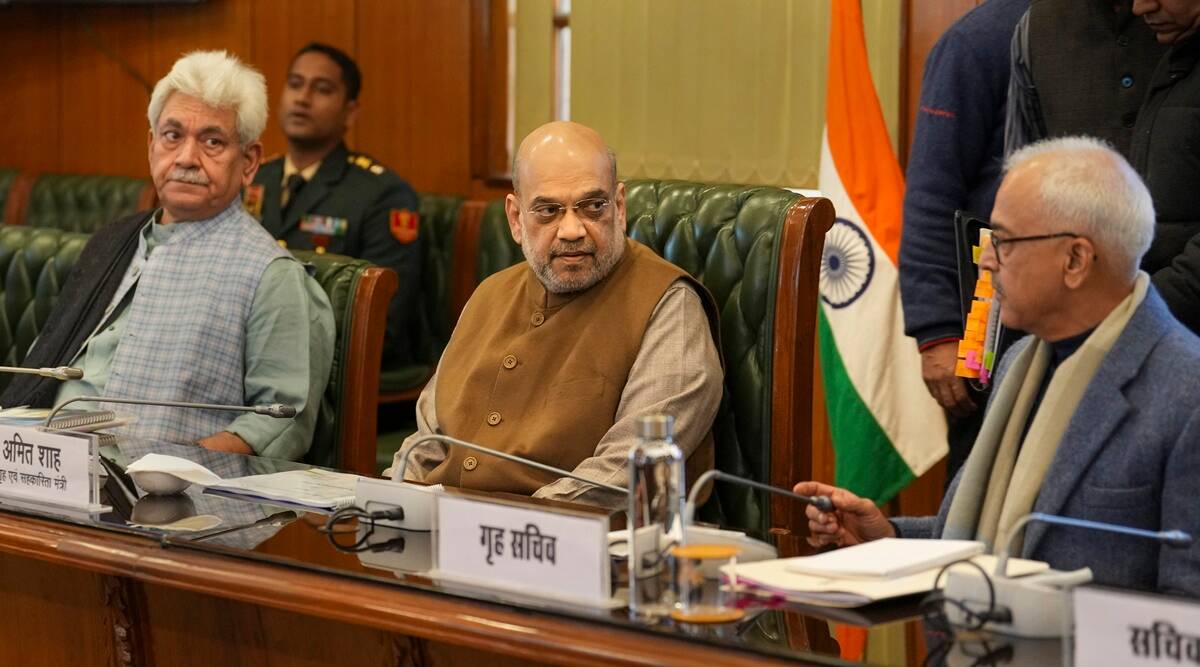 In a meeting hours after the gunfire in Jammu, Union Home Minister Amit Shah assessed the security situation in Jammu and Kashmir and instructed officers to adhere to a zero-tolerance stance on terrorism.
Shah reviewed the security grid's operation and the actions done to deal with terrorists supported by Pakistan during the scheduled meeting. Shah stated that "a terror ecosystem comprised of factors that aid, abet, and prolong the terrorist-separatist effort to the detriment of the wellbeing of the common man requires to be eliminated."
The meeting was held hours after security personnel and law enforcement officers killed four militants who were riding in a truck outside of the old Jammu city.
Manoj Sinha, the lieutenant governor of J&K, Samant Goel, the director of the intelligence bureau, Tapan Deka, Ajay Bhalla, the union home secretary, senior ministry officials, paramilitary troops, and officers from the union territories all attended.
Shah also discussed the progress made in Jammu and Kashmir and emphasised the importance of on-time project completion. He gave staff instructions to do everything possible to ensure that all beneficiaries of the various programmes are fully enrolled.
The Indian Express had reported on December 26 that recruitment to militant ranks in J&K had decreased significantly in 2022 and was at its lowest level in six years. It remained below 100 in 2022. Up until the end of November, 99 people, all from Kashmir, had joined militant groups. Of these, 63 have died, 17 have been arrested, and 19 are still in the running.
2018 saw the largest recruitment of 206 people into the militant ranks during the previous six years. Since then, every year has seen a consistent reduction in police. Recruitment to militant ranks increased in 2020 after remaining below 150 in 2019 and stayed below 150 for the following two years.