India
International
Russia-Ukraine War: Envoy quotes PM Modi as India abstains from UN vote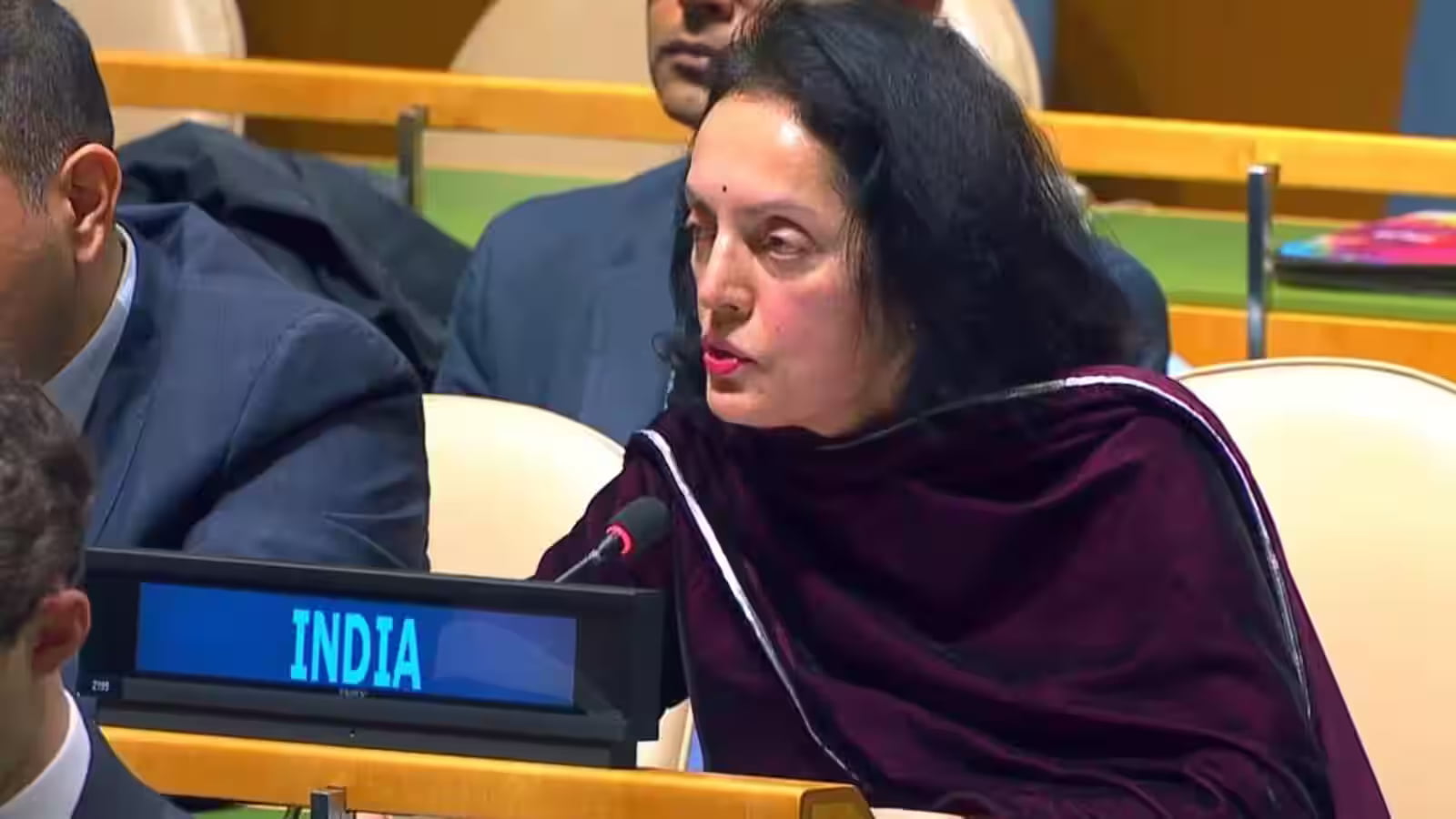 India maintained its stance on the Russia-Ukraine conflict on Thursday, asserting that communication and diplomacy are the only workable solutions. Ruchira Kamboj, India's permanent representative to the UN, reported Prime Minister Narendra Modi as saying that "no solution can ever arrive at the cost of human life" during the UNGA when a non-binding resolution calling on Russia to halt hostilities in Ukraine and withdraw its forces was approved.
In a "historic vote" at the UNGA, the resolution received 141 yes votes, 32 no votes, including China and India, and 7 abstentions. The assembly urged for a comprehensive, just, and long-lasting peace in Ukraine and asked that Russia leave Kyiv "immediately."
The 193-member General Assembly approved the draught resolution titled "Principles of the Charter of the United Nations underlying a comprehensive, just and lasting peace in Ukraine," which was proposed by Ukraine and its backers.
"India embraces the values of the UN Charter and is staunchly committed to multilateralism. We shall continue to urge negotiation and diplomacy as the only workable course of action. While we acknowledge the resolution's stated intent, we are forced to abstain due to its inherent limits in achieving our intended outcome of securing a permanent peace.
She quoted Modi when she remarked, "We have always argued that no solution should ever be achieved at the expense of human lives. Our Prime Minister's remark that this cannot be a time of war is pertinent in this situation. Nobody has an interest in hostilities or violence escalating; discussion and diplomacy must be prioritised as the best course of action.
Kamboj continued by saying that according to international law and principles, it is the obligation of the combatants to prevent the targeting of civilians and civilian infrastructure.
She declared that India would continue to take a people-centric approach to the situation in Ukraine. Even as they see the prices of food, petrol, and fertilisers rise, India is giving both humanitarian aid to Ukraine and financial support to some of their neighbours in the Global South who are experiencing economic hardship.
According to a statement from Volodymyr Zelensky's office, Andriy Yermak, the head of the presidential office, spoke with India's national security adviser on Tuesday about the UN resolution because "Ukraine is interested in the broadest possible support for the resolution, in particular from the countries of the global south."
India was dependent on the Soviet Union throughout the Cold War and had previously abstained on UN Security Council resolutions urging Russia to stop its war.
(With inputs from agencies)