India
Sachin Pilot on Gehlot's remarks about 'gaddaar': Name-calling serves no purpose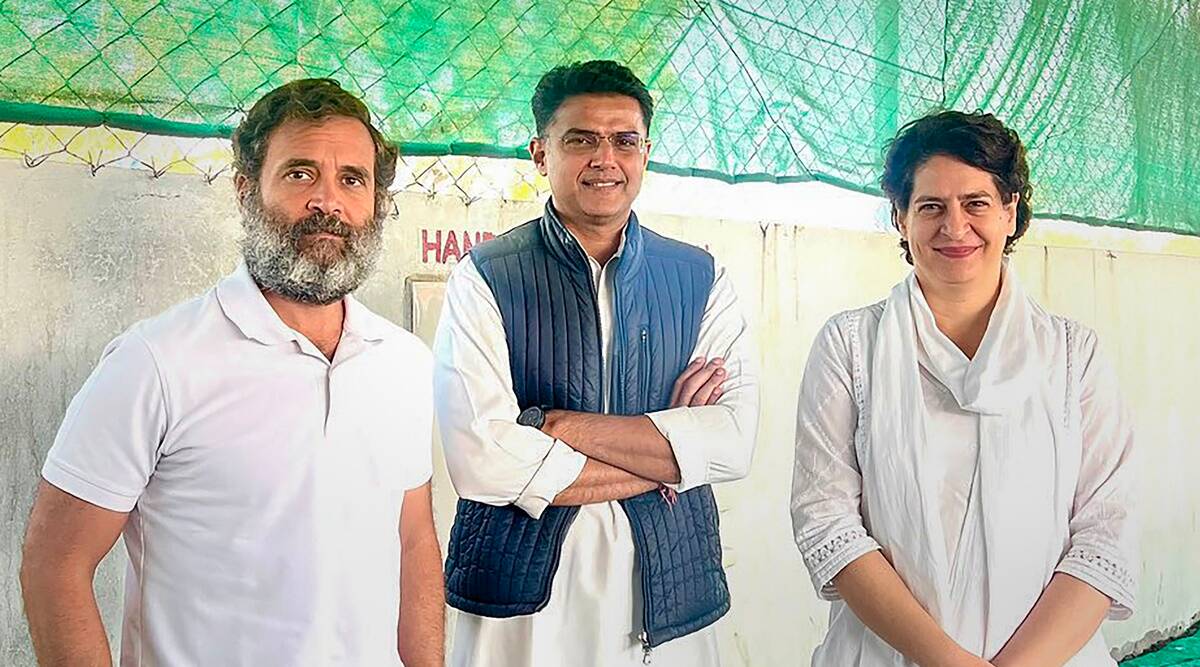 On Thursday, the Congress leader and former deputy chief minister Sachin Pilot responded to remarks made by Rajasthan Chief Minister Ashok Gehlot that referred to him as a "gaddaar" (traitor).
According to the news agency PTI, Pilot stated that it is unfit for someone with such experience to use such language.
"Name-calling and mudslinging serve no purpose; we must unite to defeat the BJP and strengthen Rahul Gandhi's hand," said the Congress Rajasthan MLA, who was in Madhya Pradesh to participate in Congress' "Bharat Jodo Yatra."
The previous day, Gehlot, in an interview with NDTV, described Pilot as a "gaddar" (traitor) and stated he could not replace him since Pilot revolted against Congress in 2020 and tried to topple his government.
The MLAs will not accept someone who has revolted and has been referred to as a gaddar by them. What are his chances of becoming the chief minister? It is difficult to understand how the MLAs could accept such a person as the chief minister. Gehlot told NDTV he has proof that Rs 10 crore each were distributed to MLAs holed up in a Gurugram resort for toppling the Congress government in Rajasthan.
According to Gehlot, Pilot could have won over the MLAs if he had offered an apology to them.
As a result of differences with Gehlot, Pilot, along with his supporters, left Rajasthan in 2020 and moved to the BJP-controlled state of Haryana. However, some of his demands were met by former Congress leader Rahul Gandhi and UP Congress general secretary Priyanka Gandhi, which resulted in his return to his camp.
Even though Gehlot returned home, the dispute between him and Pilot continued and recently escalated after Gehlot, along with his supporters, skipped the Congress Legislative Party meeting held in October to determine the new chief minister of Rajasthan. At the time, Gehlot was contesting for Congress presidential office, and Pilot was considered a possibility for the position of the chief minister.
(With PTI inputs)
Related Posts