India
SC: EWS quota amendments a fraud on Constitution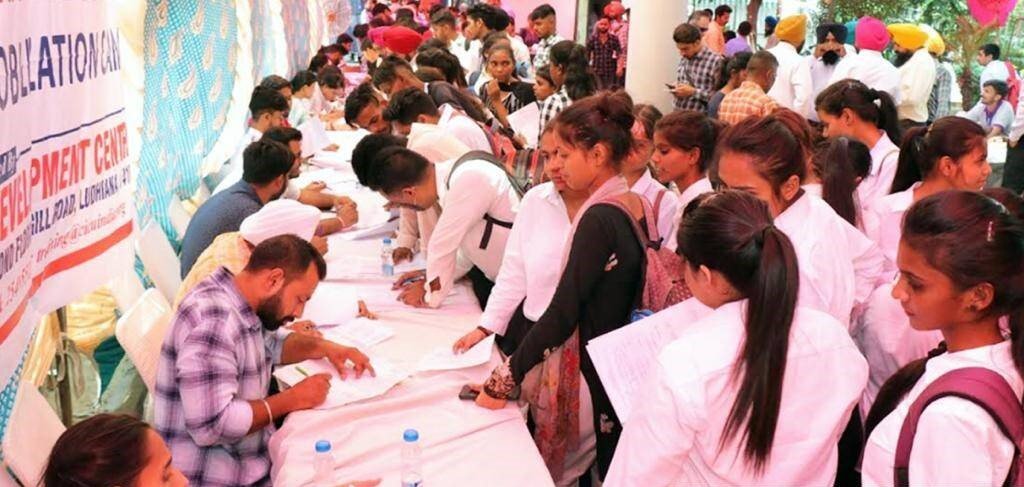 Economically Weaker Sections (EWS) are denied reservation under the 103rd Constitution amendment without any "guard rails" – contrary to the Constitution, which stipulates conditions such as maintaining the efficiency of administration for reservations for backward classes — the Supreme Court on Tuesday said even reservations for women would not be protected by such guard rails.
"Take a look at Article 15(3), which is part of the original Constitution. Women don't have guard rails until their status rises through employment, which is also immutable. SC/ST commissions, backward class commissions, backward class commissions – those kinds of constitutional mechanisms are not in place….15(3) does not mention adequate representation. Yet, it is a reservation," Justice S Ravindra Bhat, a member of a five-judge Constitution bench hearing petitions challenging the 103rd amendment, said.
He states, "I would just like to point out one possible way to look at it – the original Constitution also envisaged the possibility of a channel/mechanism for restorative or representational action that was independent of identification."
The State is able to make special provisions for women and children under Article 15(3).
During the hearing, Justice Bhat replied to a submission from senior advocate Meenakshi Arora, who argued to the bench presiding over U U Lalit that "there are no guardrails or endpoints" for EWS quotas, unlike in backward class reservations, where there are endpoints "once they are adequately represented".
"Maybe we haven't reached that point after all these years, but it envisaged an endpoint," she explained.
Another academic appearing for the petitioners, G Mohan Gopal, called the amendment a "fraud on the Constitution". According to him, if the amendment is upheld, that will be the end of equality of opportunity according to B R Ambedkar's warnings. Justices Dinesh Maheshwari, Bela M Trivedi, and J B Pardiwala also joined the bench.
According to Gopal, backward communities demand equality, never the elite, and the backward classes are interested in representation rather than reservations.
It is necessary for this court to recognize in its basic structure a social justice code that is similar to the equality code, since the social justice code includes not only the equality code but also the basic structural features of democratic governance, in addition to various elements of the Constitution's Part 4 dealing with fundamental duties.
According to him, EWS classes are forward classes and not backward classes.
Asserting that social justice is the first objective of the Constitution and the heart and soul of the Republic, Gopal argued that the 103rd amendment is an attack on "social justice", inserting for the first time in the Constitution a principle that is a reflection of social justice rather than a challenge to the concept of inequality and privilege acquired through birth.
He argued that it nullifies and neutralizes the Constitution's very specific social justice agenda, which deals equally with unequal in order to create a just society, and turns reservation against social justice.
The reservation does not belong to a section of the population that is economically weaker. According to Gopal, this is a reservation for socially and educationally forward classes without the creamy layer. The amendment, he added, has substituted "economic weakness with financial incapacity."
As Gopal pointed out, in some states, even Brahmin communities, which have suffered structural inequalities, are entitled to be classified as backward classes." We want representation," he said. "Representation is what we want."There should be no oligarchy in this country. Neither a backward class oligarchy nor a forward class oligarchy should rule this country. In the case of an oligarchy, all laws and policies will only serve the interests of that ruling community and not all its citizens."
It was after they discovered scientifically that talent is not distributed in different ways among different classes, that (in) the West rose up against the aristocracy, their oligarchies, and their monopolies to unleash the talent and energy of the common masses. It is not true that the upper classes have a greater share of brilliant people than the lower classes…As a result of representation, they moved forward," he said.
He referred to the 103rd amendment as the first reservation that has made social identity a criterion- it effectively allows SC/ST reservation to be extended to forward classes after cutting out the provisions for social and educational backwardness.
To ensure that all classes would move towards adequate representation, the constitutional method of providing reservation only to backward classes and denying reservation only to forward classes is nullified and destroyed by providing reservation through backdoors.
As Gopal told the court, the real purpose of the law is to freeze social inequality."As we speak, this amendment is dividing the country on caste lines even though it is presented in a harmless manner. That's the reality on the ground."
Despite knowing it had no power to make such a law, the legislature went ahead with the amendment anyway. The amendment violates the Constitution, he said. The Constitution is perceived as protecting the privileged, rather than the weak and underprivileged, he said.
Related Posts