India
Sealed cover practice must discontinue since it violates the process of fair justice: Chadrachud, Chief Justice of India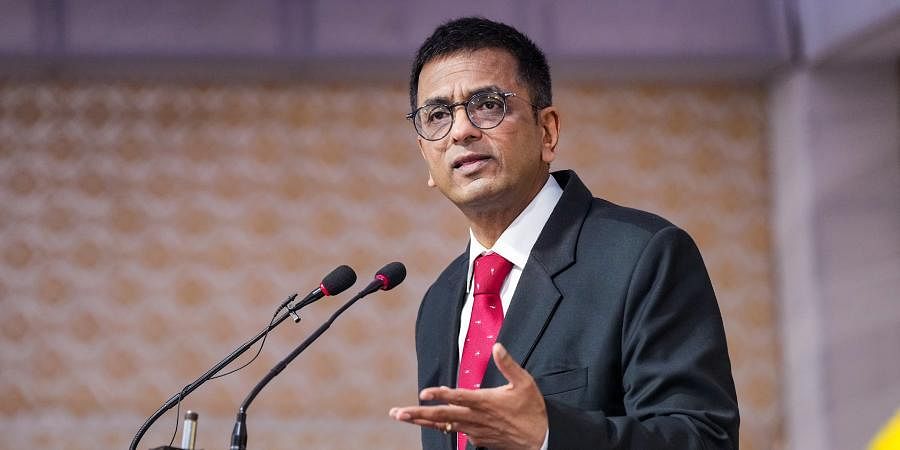 Chief Justice of India D Y Chadrachud restated his stance on the sealed cover method on Monday, saying it is "fundamentally contradictory to the basic principle of fair justice" and that he is "personally opposed" to it.
The bench, which also included Justices P S Narasimha and J B Pardiwala, was hearing the Indian Ex-Servicemen Movement's (IESM) petition for the payment of One Rank One Pension (OROP) arrears. The court established a timetable for the payment of pension arrears to pensioners, which was divided into numerous categories.
The court had requested the government to provide a note on what had been done, what remained to be done, the time schedule, and the shortest possible time the retirees could pay their dues at the previous hearing. Attorney General of India R Venkataramani handed the note in a sealed cover on Monday, claiming "it is private".
Nonetheless, the bench was divided. Asked why it can't be shared with the counsel representing the pensioners, the CJI said: "I am personally averse to sealed covers. What happens is that we see something that he does not. And we make our decision without showing it to him. This is basically contradictory to the legal system. The Court cannot be kept secret. The Court must be open and honest."
He stated that secrecy is understandable when it comes to a case journal to which an accused does not have access or something that impacts the source of information or someone's life. But what was so mysterious about paying pensions, he wondered?
"We need to put an end to this sealed cover method which is being followed at the Supreme Court because then the High Courts will also start following. And this is profoundly opposed to the fundamental process of fair justice," the CJI stated.
The AG then read the note, which said that there were budgetary difficulties in paying the arrears in a single sum. According to the letter, the Union Defence Ministry's budgeted outlay for 2022-23 was Rs 5.85 lakh crore, of which Rs 1.32 lakh crore was allocated for pension expenses. It claimed that Rs 1.2 lakh crore was disbursed until February 2023 for the fiscal year 2022-23, with OROP arrears amounting to around Rs 28,000 crore being an extra component.
The subject was taken up with the Finance Ministry, which said delivering the cash in a single instalment and supporting staggered payment would be difficult. The AG added, "you can't pay attention to only one area paying pensions. It all comes down to the economy. These are fiscal policy issues…"
Following the submission of the government, the court established a timetable for the payment of arrears to ex-service members. It mandated that OROP dues for family pensioners and bravery award winners be paid in a single installment by April 30 of this year.
It stated that debts owed to pensioners who have reached the age of 70 or beyond must be paid in a single installment or more by June 30 of this year. The remaining pensioners' arrears will be paid in three equal installments by August 31, 2023, November 30, 2023, and February 28, 2024.
The CJI has previously remarked on the subject of sealed cover submissions. Last month, while presiding over a three-judge bench hearing a slew of petitions on the Hindenburg Research report and its aftermath, he told Solicitor General Tushar Mehta — who sought to submit the names of the Centre's nominees for a committee of experts in a sealed cover — that the court desired "full transparency."
"We would prefer not to accept your sealed cover recommendations for this reason; when we form a committee, which we intend to do, we want complete transparency." When we receive a set of proposals from you in a sealed envelope, that means the opposite side cannot see them. "Even if we reject your proposals, they will not know which ones we have accepted and which we have rejected," he explained.