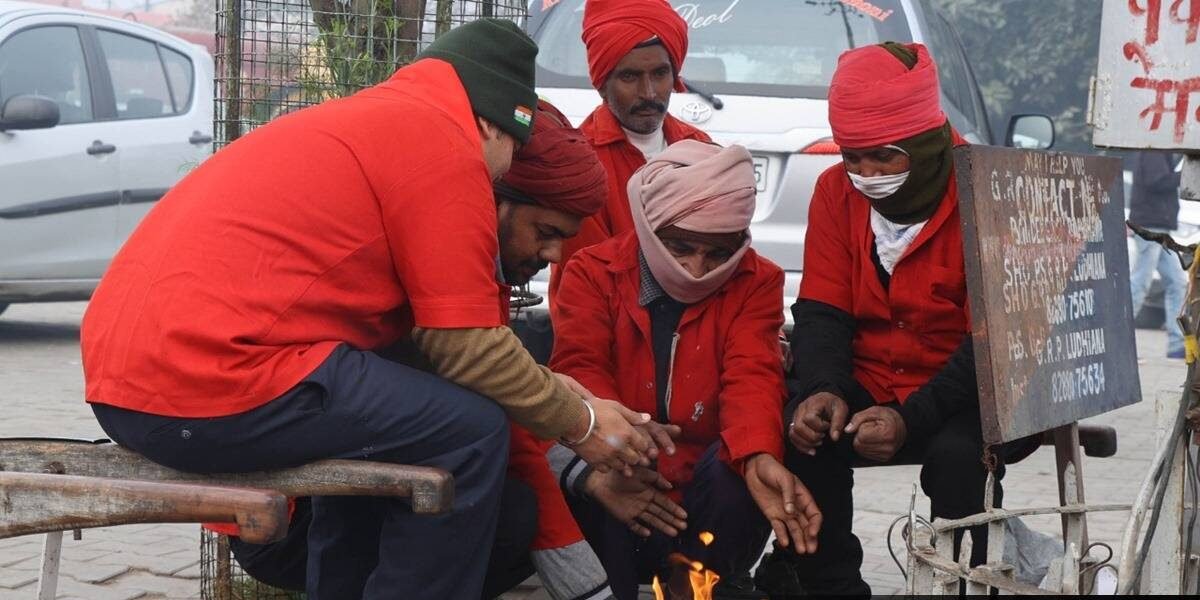 According to the India Meteorological Department, parts of northern India are suffering from a cold wave that is predicted to last through the end of the week (IMD).
Some parts of Rajasthan are anticipated to experience a chilly to severe cold wave from January 3 to 6.
Similar conditions are predicted in Punjab on January 3 and 4.
On Tuesday, numerous locations in Punjab and Haryana had temperatures that were below normal. Several regions of both states were shrouded in dense fog in the early morning.
Due to weak winds and high surface moisture across the Indo-Gangetic plains, dense to extremely dense fog will likely be observed in numerous pockets of Punjab, Haryana, Uttar Pradesh, and Bihar during the next five days, and in Uttarakhand over the next twenty-four hours.
Several districts in north Madhya Pradesh, north Chhattisgarh, Jharkhand, Sub-Himalayan West Bengal, Sikkim, Assam, Meghalaya, Manipur, Nagaland, Mizoram, and Tripura are also predicted to see dense fog on Tuesday (January 3).
The IMD anticipated that cold wave conditions would remain in Haryana, Chandigarh, and Delhi from January 3 to January 7.
Monday's high temperature in Delhi was 17.3 degrees Celsius, two degrees below the normal for the season. The minimum temperature was 7.6 degrees Celsius, which is typical for this time of year. On the same day, the relative humidity fluctuated between 69% and 97%.
As the minimum temperature settled at 8.5 degrees Celsius on Tuesday morning, areas of the nation's capital were enveloped in dense fog, reducing visibility and impeding vehicle traffic.
Due to the severe weather and extreme cold wave, the district magistrate of Lucknow had previously ordered a modification in school hours for kids in Classes 1 through 8. According to the new schedule, schools will be open from 10 a.m. to 2 p.m.
In light of the harsh weather, the Punjab government also extended the winter break for all government, private, and aided schools till January 8.
In Jammu and Kashmir, the cold wave has increased, with temperatures in Srinagar falling to more than five degrees below freezing. On Monday, Gulmarg and Pahalgam recorded their lowest temperatures of the winter.