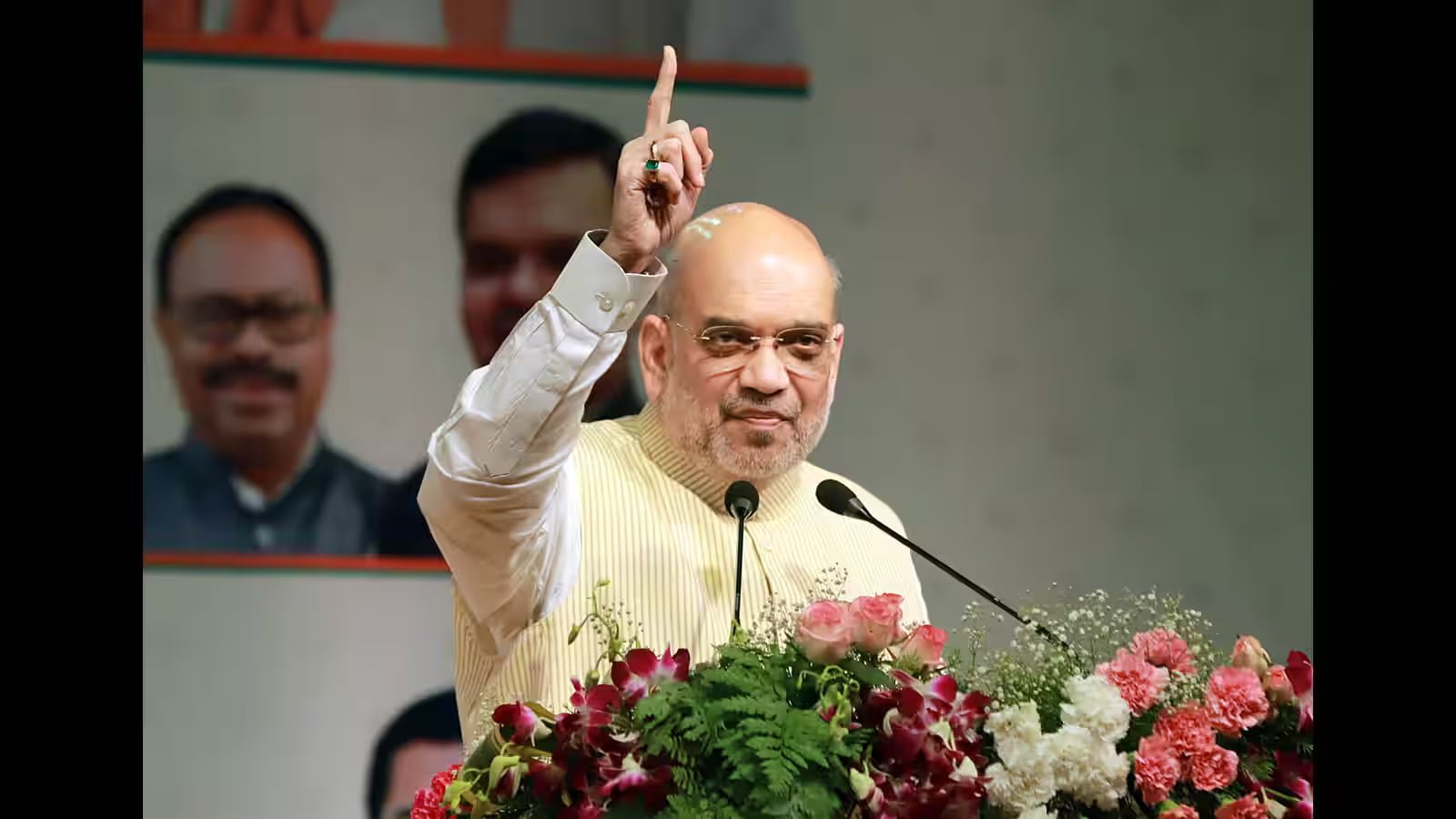 Amit Shah, the Union home minister, said on Sunday that Prime Minister Narendra Modi is continuing Chhatrapati Shivaji Maharaj's work to rebuild temples that were destroyed by the Mughals and other foreign invaders. Shah praised the Maratha king for "revolting against the atrocities" and fighting for "swaraj" (self-rule).
"The Mughals and other foreign invaders destroyed a number of temples. The temple of Saptakoteshwar was rebuilt by Chhatrapati Shivaji Maharaj. Last week, Goa's Chief Minister Pramod Sawant fixed it up. In the same way, the Maratha warrior king made changes to the temples in south India. Shivaji Maharaj built big gates in front of the temples and tried to fix them up, Shah said at the opening of the first phase of "Shivsrushti," a large memorial to the Maratha warrior king. The memorial was unveiled on the anniversary of the Maratha empire's founder's birth.
"After Chhatrapati Shivaji Maharaj, Bajirao Peshwa, Nanasaheb Peshwe, Madhavrao Peshwe, and finally Punyashlok Ahilyadevi carried on the tradition of restoring temples. Today, our Prime Minister Narendra Modi is also working on this. He is building the Ram Mandir and the Kashi Vishwanath corridor, and he is adding gold to the Somnath temple. Several temples are being fixed up by the BJP government and PM Modi," he said.
The 21-acre "Shivsrushti" was thought up by Padma Vibhushan winner Shivshahir Babasaheb Purandare, who also set up the Maharaja Chhatrapati Pratishthan to make it happen. The first part of the project, which cost 60 crore and was finished, was paid for by the state government, which gave 50 crore.
Shah said that the project, which is meant to promote tourism in Maharashtra, "will be Asia's largest theme park, with a perfect mix of historical facts and technology." "Work on the project will not stop. I'm sure the project will be finished on time," he said.
Shah used a quote from Yashwantrao Chavan, the first chief minister of Maharashtra, to praise Shivaji Maharaj's role in making India's history. "Everyone knows what would have happened to India if Chhatrapati Shivaji Maharaj hadn't existed. You wouldn't have had to go very far to find the border with Pakistan. "The border might have been between your house and mine," Shah said, paraphrasing Chavan.
"I'd like to say that Shivaji Maharaj's life wasn't about getting power. His whole life was about standing up to the terrible things that had been done for more than 100 years. He spent his life fighting for swadharma and singing praises of swabhasha (). "Setting up swaraj was his whole life," he said.
"This swaraj travelled from Attock to Cuttack, from Gujarat to Bengal, and it gave the whole country a new spark." And this fight hasn't ended yet. His insistence on swaraj, swadharma, and swabhasha showed in everything he did, which is why his royal seal (rajmudra) was made in Sanskrit," he said.
Shah said that when the Maratha king set up "swaraj," he sent a message to the world that no one could do bad things to India.
"Chhatrapati Shivaji Maharaj's idea was right up until 1857. From 1713 to 1818, Chhatrapati Sambhaji, Chhatrapati Rajaram, Chhatrapati Shahu, and later Peshvas carried on his ideas," he said.
Ramesh Iyer, a spokesman for the Congress in Pune, said, "What Amit Shah said is not true. In contrast to what Shivaji Maharaj did, the current government uses religion to get people to vote.