India
Sharad Yadav consistently advocated for the oppressed.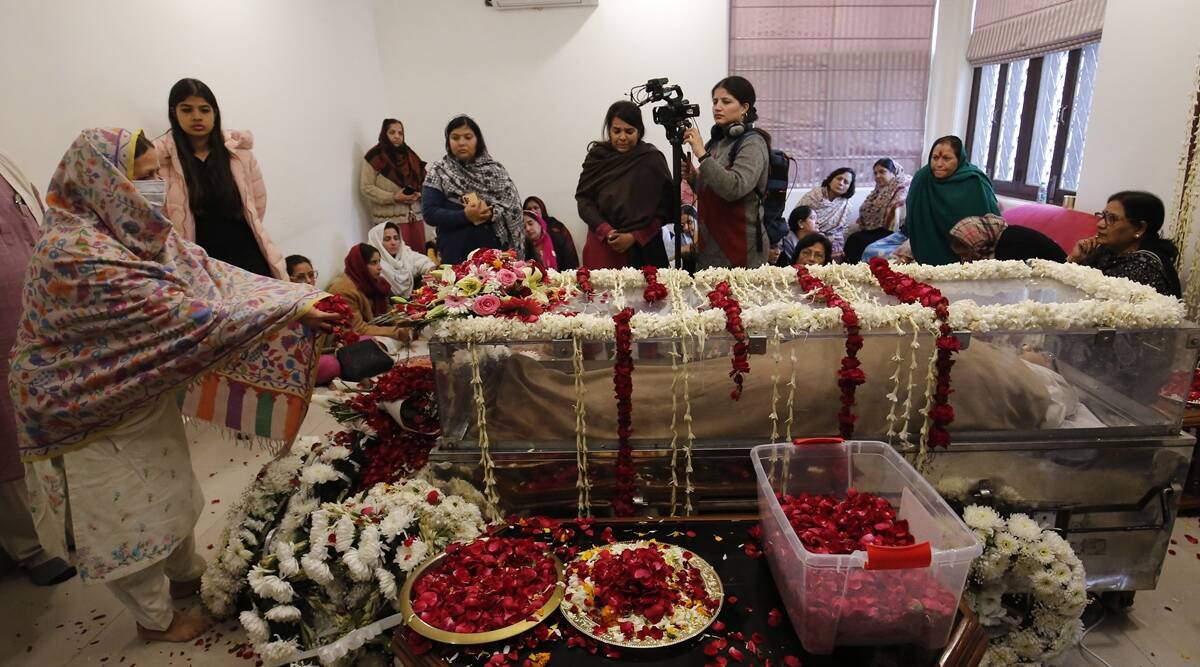 Friday, Union Home Minister Amit Shah and Congress leader Rahul Gandhi paid a visit to the residence of Sharad Yadav, the socialist veteran who died in a Gurgaon hospital on Thursday at the age of 75 following a protracted illness.
Shah stated that Yadav's passing was an irreparable loss to the country's public life. "Throughout his five-decade career, Sharad Yadav championed the causes of the oppressed and disadvantaged, and he upheld the fundamental ideas of socialist politics until his dying breath. He was one of the most notable leaders to emerge from the anti-Emergency campaign," he stated.
Rahul, who is now leading the Punjab portion of the Bharat Jodo Yatra, visited Delhi's Chhatarpur and condoled with the family of Yadav, who was sleeping at his daughter's home after quitting his Tughlaq Road mansion in May.
Rahul met with Rekha Yadav, Shantanu Bundela, and Subhashini Raj Rao, who unsuccessfully ran for the Bihar Assembly in 2020 on a Congress ticket. Rahul stated that Yadav was his grandmother, former Prime Minister Indira Gandhipolitical ,'s opponent. "He used to emphasise that although they were political adversaries, they had a loving and respectful relationship… He never lost respect throughout his lengthy career. That is a major issue in politics."
As a mark of respect for Yadav, the Bihar government announced state mourning on Friday. Nitish Kumar, chief minister of Bihar, stated, "I had a very close relationship with Sharad Yadav Ji. I am astonished and heartbroken to hear about his passing. It has resulted in irreversible harm in the social and political spheres… He was a strong socialist leader who served seven terms in the Lok Sabha and three terms in the Rajya Sabha. His soul may rest in peace.
Governor Phagu Chauhan of Bihar and RJD supremo Lalu Prasad, who is recuperating in Singapore following a kidney transplant, both expressed their condolences for the passing of the socialist leader.
In a video statement released from the hospital, Lalu referred to Sharad Yadav as "bade bhai" (big brother) and recalled their previous friendship.
With PTI