India
Shivraj Singh Chouhan, speaking at the Global Investors Summit, believes it's raining money in Madhya Pradesh.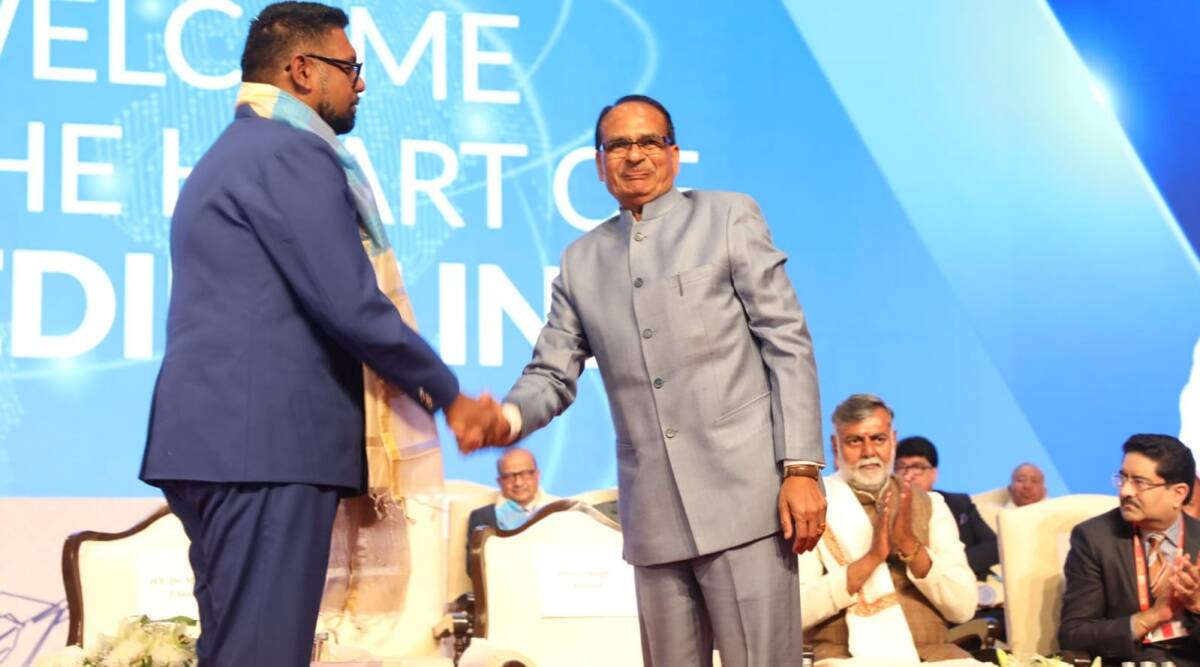 With Assembly polls in the state due in 10 months, Madhya Pradesh Chief Minister Shivraj Singh Chouhan declared on Thursday that the two-day Global Investors Summit held in Indore drew "intent of investment" of Rs 15.4 lakh billion in industries ranging from renewable energy to textile.
"Money is showering in MP," Chouhan said, adding that the total investment will create "29 lakh job prospects" in the state.
Chouhan also vowed to reduce red tape by exempting new industrial units from official inspections for three years and exempting them from the requirement of asking for several sets of licences ranging from land to power.
"Once land is given in a declared industrial zone, the owner can instantly start construction activity, instead of making rounds for another round of approvals. Moreover, they will not be subjected to any inspection for the initial term of three years of operations," the Chief Minister said, addressing a press conference on the seventh edition of the summit.
The previous summit was hosted by the state's short-lived Congress government led by Kamal Nath. The state Congress has been slamming the BJP government over instances of mismanagement during the summit, which started immediately after the three-day Pravasi Bharatiya Divas Convention finished.
The BJP sees the series of high-profile events in Indore as proof of the state's growing status. Between 2005 and 2018, when Congress took power, Chouhan ran the state without interruption. However, the Congress administration crumbled in March 2020 as 22 MLAs switched over to the BJP, bringing Chouhan back to the office.
On Thursday, the Chief Minister sought to alleviate concerns that statements of intent do not always convert into actual investment. "The entire administration will maintain constant interaction with investors, ensuring complete collaboration, timely approvals, and inter-departmental coordination," he stated.
Chouhan shared a sector breakdown, stating that renewable energy has attracted the most investment intent of Rs 6.9 lakh crore, with the potential to produce 11 lakh job opportunities.
Other key industries with considerable investment promises include urban infrastructure (Rs 2.8 lakh crore), food and agro processing (Rs 1.6 lakh crore), and information technology and allied services (Rs 1.6 lakh crore) (Rs 88,000 crore).
The investments will be shared fairly among regions including Jabalpur, Rewa, Bhopal, and Gwalior-Chambal, he said. "In addition, by January 26, we will develop a portal where investors will be able to get assistance on any subject rather than having to make rounds seeking meetings with the CM or bureaucrats," Chouhan stated.