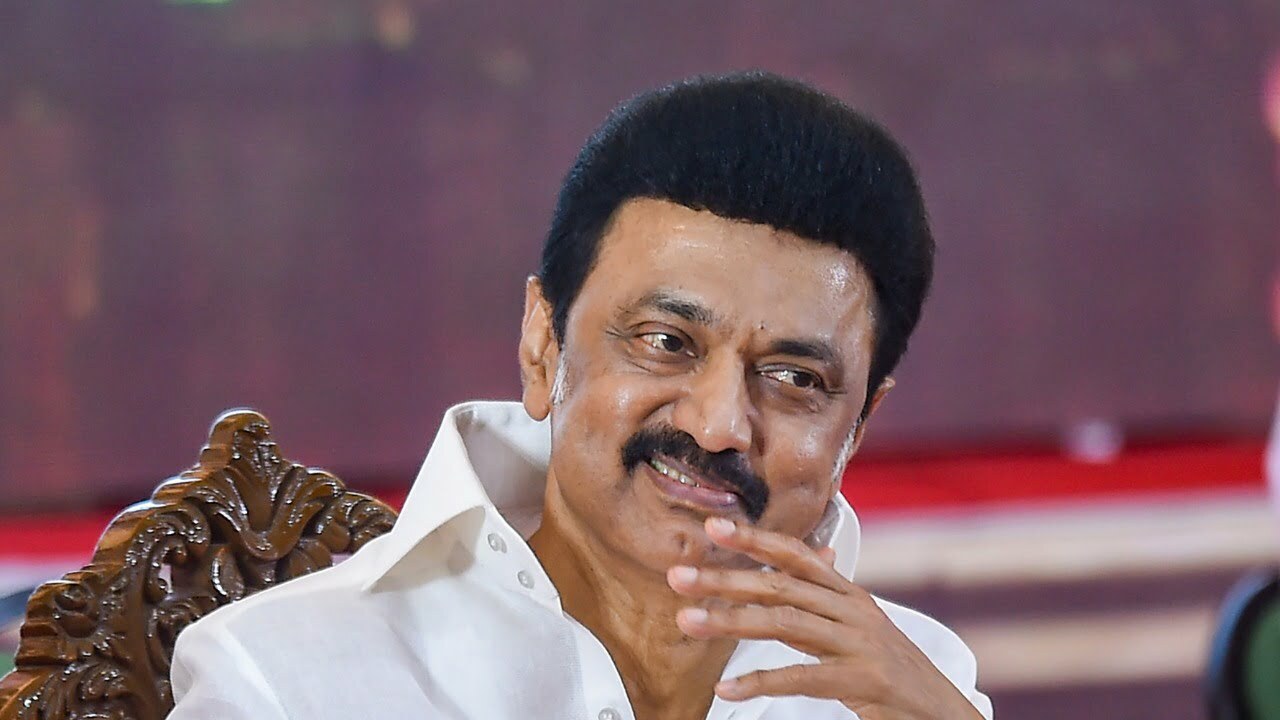 M K Stalin, chief minister of Tamil Nadu, criticised Akhil Bharatiya Vidyarthi Parishad's (AVBP) "cowardly attack on Tamil students" and vandalism of images of Karl Marx and Periyar, founder of the Dravidian movement, at Jawaharlal Nehru University (JNU).
On Monday, Stalin accused the Delhi Police and JNU administration of passivity in a series of tweets. "Universities are not only places for education, but also for debate, discussion, and dissent," he remarked.
He claimed that JNU and the Delhi Police were mute witnesses to the violence inflicted on students who are struggling for their rights and are critical of the Bharatiya Janata Party (BJP).
"I express my support with the students and ask the vice-chancellor to take action against the perpetrators and protect the Tamil Nadu students,"
Tuesday, ruling Dravida Munnetra Kazhagam (DMK) politician T R B Rajaa tweeted a video of a dialogue between Tamil Nadu minister Udhayanidhi Stalin and a JNU student reportedly thrashed by members of the ABVP, the student wing of BJP's ideological mentor Rashtriya Swayamsevak Sangh.
Udhayanidhi Stalin is seen on a video conversation with a student who appears to be suffering from a head injury. The student is overheard informing the minister that he has just left the hospital and that numerous other pupils have been assaulted. The video was posted by Rajaa with the comment "Fascism will soon end."
The leader of the BJP in Tamil Nadu, K Annamalai, accused the DMK of creating a false narrative. In a series of tweets, he presented the "other viewpoint."
Annamalai stated that the Students' Federation of India (SFI), a left-wing student organisation, vandalised the images of Chatrapathi Shivaji Maharaj and Maharana Pratap, claiming that only portraits of Karl Marx and Vladimir Lenin are acceptable.
"Subsequently, SFI retaliated against ABVP women students, resulting in the exchange of punches on both sides." "Kids on both sides were harmed during this confrontation," claimed Annamalai.
He criticised Stalin for being silent over the soldier killed in Krishnagiri by a DMK councilman. Annamalai stated, "As a responsible prime minister, one should counsel the students of both sides to learn to live in an environment with ideological differences and not add fuel to the fire."
The Viduthalai Chiruthaigal Katchi, an ally of the DMK, also released a statement criticising "BJP's regressive forces" for "divisive politics in educational institutions."