India
Step increase monitoring, utilise masks, encourage precaution dose: PM Modi during Covid review meet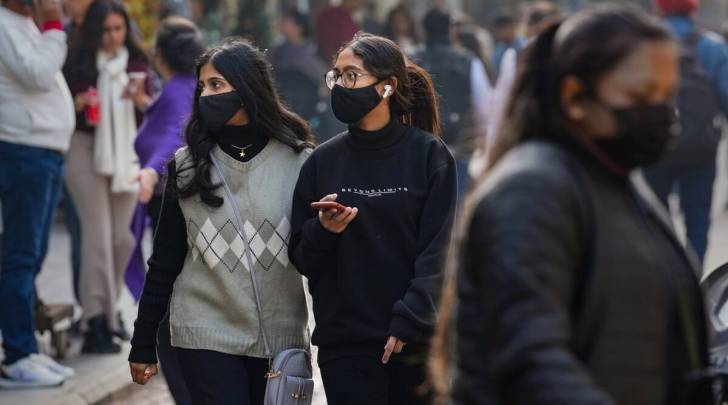 Prime Minister Narendra Modi on Thursday cautioned against complacency and asked officials to improve surveillance procedures, particularly at international airports, in light of an increase in Covid-19 cases in China and other nations.
Modi, who presided over a high-level meeting to assess the Covid situation in the country, also asked people to adopt Covid-appropriate behaviour, such as wearing masks in crowded public areas, particularly in light of the approaching holiday season. He emphasised the importance of encouraging people to take the precautionary (third) dose, particularly vulnerable and elderly populations.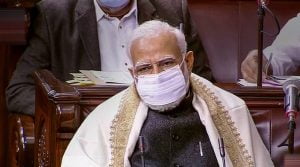 While almost 90% of eligible recipients have gotten the first two doses of the Covid-19 vaccine, coverage of the precaution dosage introduced earlier this year remains low. In an address to the House of Representatives on Thursday, Health Minister Mansukh Mandaviya stated that only 25 percent of eligible recipients had received the third dose. According to him, the states have been instructed to increase community vigilance and raise knowledge about the precautionary dose.
Mandaviya also informed the House of Representatives that officials had resumed random testing of overseas travellers upon arrival. The practise was discontinued at the end of November following a change of travel advice.
In a statement to the ministry of civil aviation, the health ministry requested that random Covid testing be conducted on 2% of international arriving passengers beginning December 24. It is stated that the airlines involved will identify the passengers who will be subjected to random testing, who will ideally be from diverse nations.
After providing the sample, the travellers will be permitted to depart the airport, according to the health ministry. It was said that the reports would be shared with the Integrated Disease Surveillance Programme and that any positive samples would be transferred to the INSACOG genome sequencing facilities.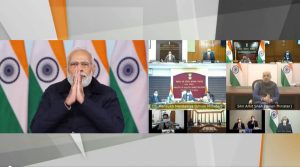 This was Modi's first Covid review meeting since April, when a minor increase in cases was observed following the subsidence of the Omicron wave.
According to a statement issued by the Prime Minister's Office (PMO), Modi assessed the preparedness of health facilities and logistics, the status of the vaccination campaign, the appearance of new strains and their public health implications.
He requested that testing and genome sequencing activities be intensified. This week, the Centre instructed states to sequence all positive samples every day in order to detect novel variations in a timely manner.
"At present, the number of positive instances is quite low, and even then, many samples are tested with home kits or quick kits, which cannot be sequenced. According to a senior government official, sequencing all positive samples (where virus RNA is taken for RT-PCR or other molecular testing) will help keep a closer check on any new strains.
According to a PMO statement, Modi stressed that Covid is not yet complete and emphasised the need to ensure that the entire infrastructure at all levels is maintained at a high level of preparation in terms of equipment, processes, and personnel.
According to the statement, he recommended states to conduct Covid-specific facility audits to verify operational readiness of hospital infrastructure, including oxygen cylinders, PSA plants, ventilators, and human resources. He also recommended reviewing the pricing and availability of vital medications on a regular basis.
Since July-August, India has witnessed a significant drop in the number of Covid-19 cases. The weekly positive decreased to 0.14 percent during the week ending December 22 from an average of 153 instances each day. However, an average of 5.9 million cases per day have been reported worldwide over the past six weeks.
Home Minister Amit Shah, Health Minister Mansukh Mandaviya, Civil Aviation Minister Jyotiraditya Scindia, External Affairs Minister S Jaishankar, Minister of Information and Broadcasting Anurag Thakur, Minister of State for Health and Family Welfare Bharati Pravin Pawar, Principal Secretary to the Prime Minister P K Mishra, NITI Aayog Chief Executive Officer Parameswaran Iyer, NITI Aayog Member (Health) V K Paul,
At least two cases of the Omicron sub-variant BF.7, which is believed to be driving the outbreak in China, have so far been identified in India, the first in September in Odisha and the second in November in Gujarat. In Gujarat, officials have documented two cases of the subtype, one in September in Vadodara and another in November in Ahmedabad; both patients have since recovered.
The parent sub-variant BA.5 comprised 2.5% of all samples sequenced in India in November, according to data from the country's collaboration for sequencing the Sars-CoV-2 genome, INSACOG.
Mandaviya had recommended individuals to adopt Covid-appropriate behaviours, such as wearing masks, maintaining social distance, routinely washing their hands, and getting vaccinated, following a review meeting on Wednesday. Additionally, he had instructed officials to increase surveillance.