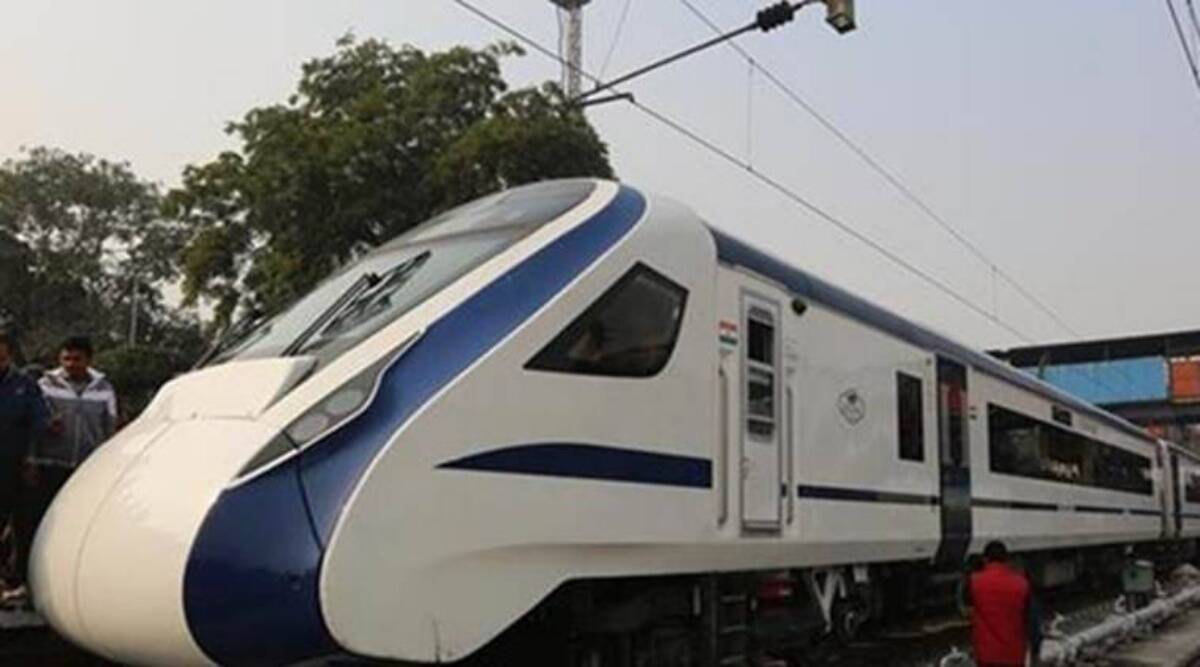 According to police, unidentified individuals flung stones at a carriage of the new Vande Bharat train at the railway yard here, breaking a glass pane.
On January 15, Prime Minister Narendra Modi will virtually launch the high-speed express train between Secunderabad and Visakhapatnam.
The Railway Protection Force's preliminary inquiry found that some children playing near the coach complex in Kancharapalem mischievously hurled stones at the train on Wednesday night, causing the damage.
The Visakhapatnam police department has joined the RPF in its investigation of the event.
On Wednesday, a rake of the Vande Bharat train arrived in Visakhapatnam from Chennai for maintenance checks.
When the rake arrived in Visakhapatnam, it was taken to the new coach compound in Kancharapalem, where the incident occurred, according to police.
They stated that while one window's glass was completely smashed, another had only a slight break.
According to a local police officer, the perpetrators of the crime are being sought. Following the event, security has been increased in the region, he noted.