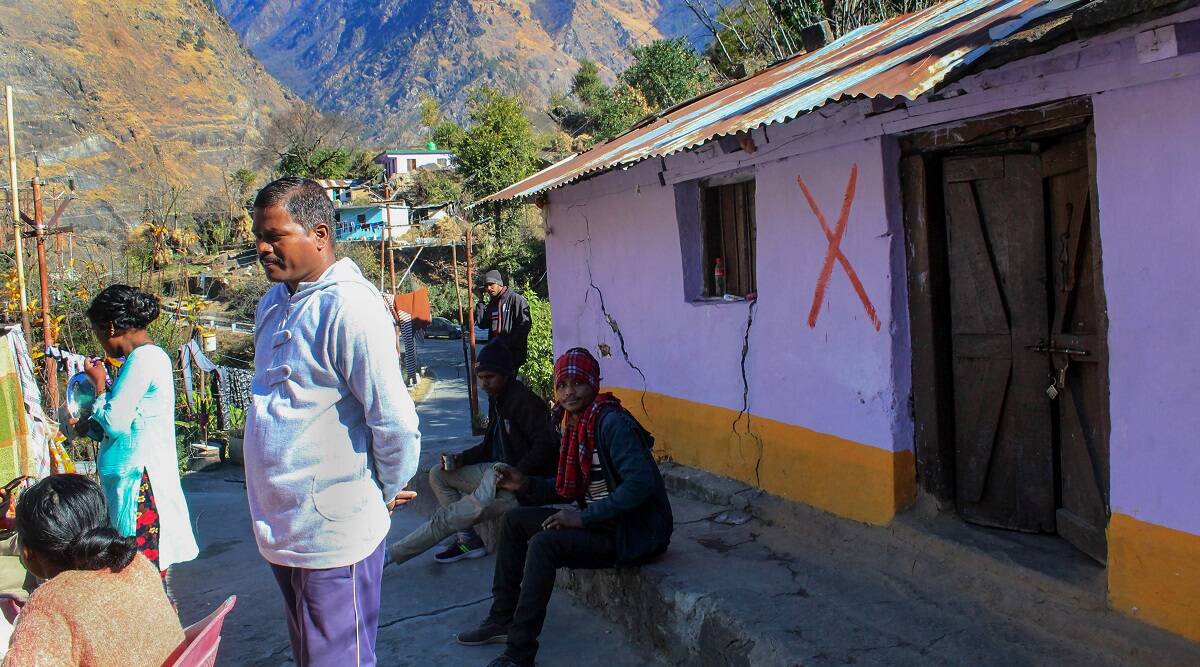 Monday, the Supreme Court instructed a petitioner who had contacted it about the problem of land sustenance in Uttarakhand's Joshimath to file a similar appeal with the state High Court, which is now examining a similar petition.
A bench presided over by the Chief Justice of India, D. Y. Chandrachud, informed the petitioner that the proceedings before it and those before the Uttarakhand High Court "substantially overlap." The bench, which also included Justices P S Narasimha and J B Pardiwala, noted that on January 12, the High Court issued a decision in response to an application addressing the Joshimath land situation.
This application was filed in an existing ongoing petition of 2021, which was moved in response to the flash floods caused by a glacier burst on February 7, 2021, which inundated many locations and caused severe death and destruction. The Supreme Court stated that this application "particularly addressed the situation as it has developed in Joshimath."
It continued, "Among other reliefs, the petitioner before the High Court sought injunctions prohibiting the respondents from operating on building sites throughout Uttarakhand until early warning systems are in place." The petitioner also requested that an expert committee be formed to assess the impact of all hydropower projects located on the upper reaches of the river throughout the state of Uttarakhand.
The Supreme Court stated, "The Division Bench of the High Court while hearing the application, emphasised the significance of associating specialists from the domains of hydrology, geology, glaciology, disaster management, geomorphology, and landslide experts with any state-led study. In response to the argument that NTPC is carrying out construction in a tunnel it built, the High Court recorded NTPC's statement…"
The Supreme Court noted that the High Court has ordered Uttarakhand to strictly execute the construction prohibition imposed in the Joshimath region on January 5, 2023.
The Supreme Court added, "Once the High Court has assumed jurisdiction under Article 225 of the Constitution, the specific aspects that have been sought to be highlighted in these proceedings can be properly addressed before the High Court for appropriate redressal," and allowed the petitioner to either file a new writ petition before the High Court or intervene in the pending proceedings.
Taking note of the petitioner's petitions for relief and rehabilitation, the Supreme Court bench advised the High Court to address these issues if they were to be brought up in court.